November 6, 2010 6:55 pm | Category:
Weather
After a great 40+ inch storm in october, which oddly coincided with some pretty fun skiing, the Wasatch has been bathed in sunlight and mild temps.  Come monday, Winter weather should return with the arrival of a cold trough diving south out of the pacific northwest.  Yay.
Currently, there is strong model consensus that on Monday a strong and deep cold trough will swing southeast out of the pacific northwest and dig into the beehive state (calender to the person who first tells me why it's the beehive state).
Here we see the trough: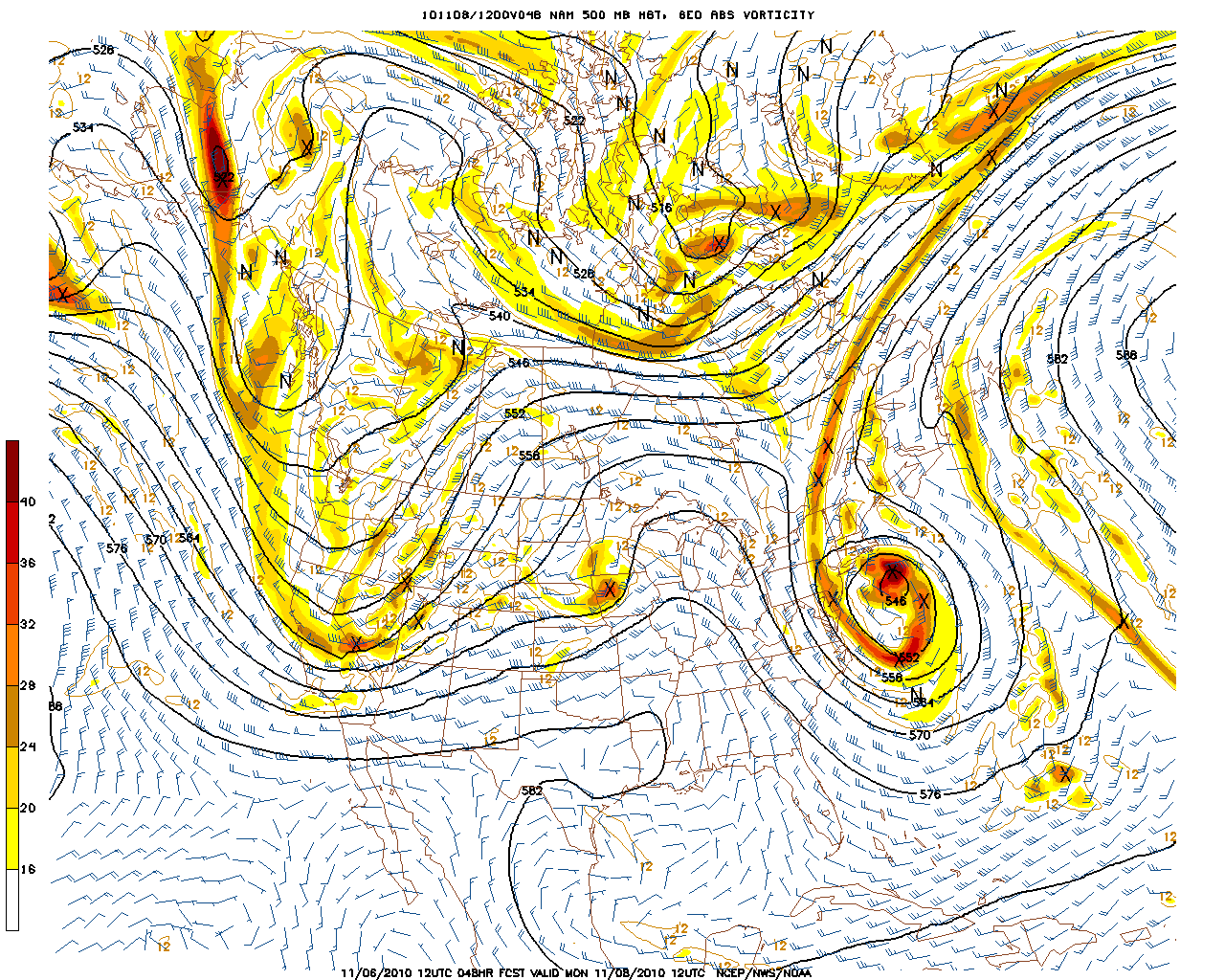 and here we see it having dug into Utah by monday afternoon: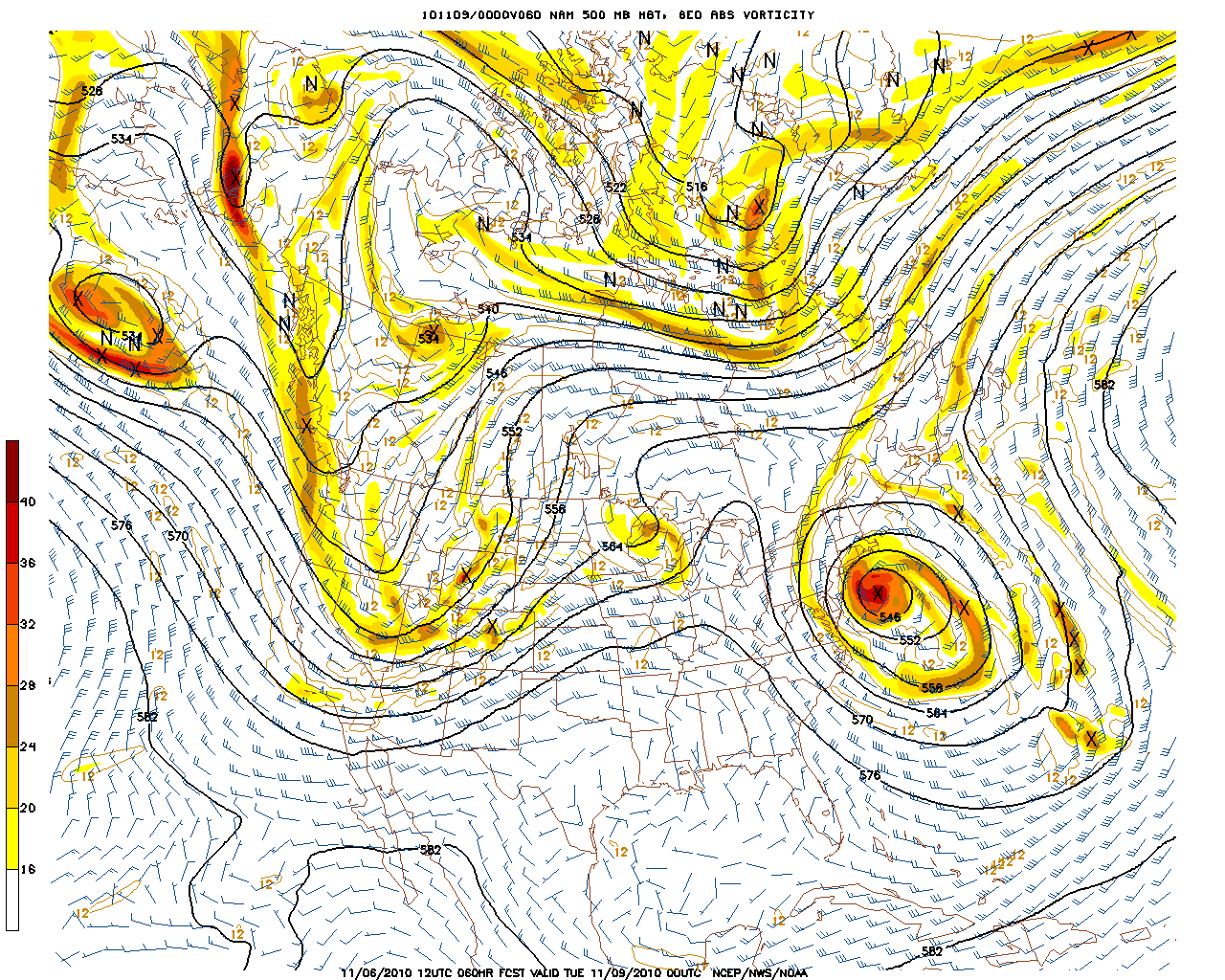 As the trough moves into the state it will crash heights and temps with a fairly large maximum of upward vertical motion centered over the Wasatch both north and south of I-80.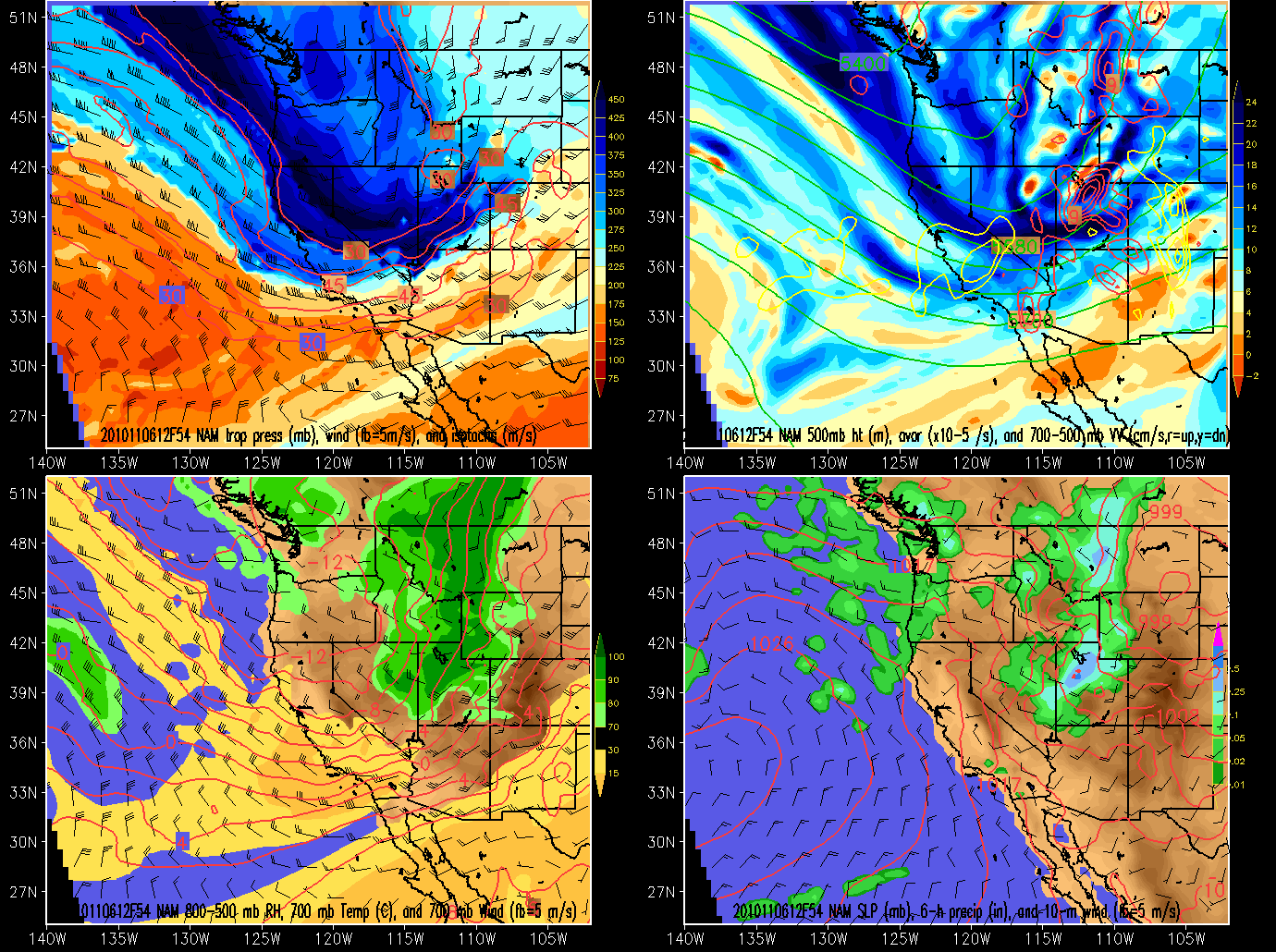 Looking at the time height graph centered for Alta we see this all peaking with solid RH values around Monday late morning into early afternoon: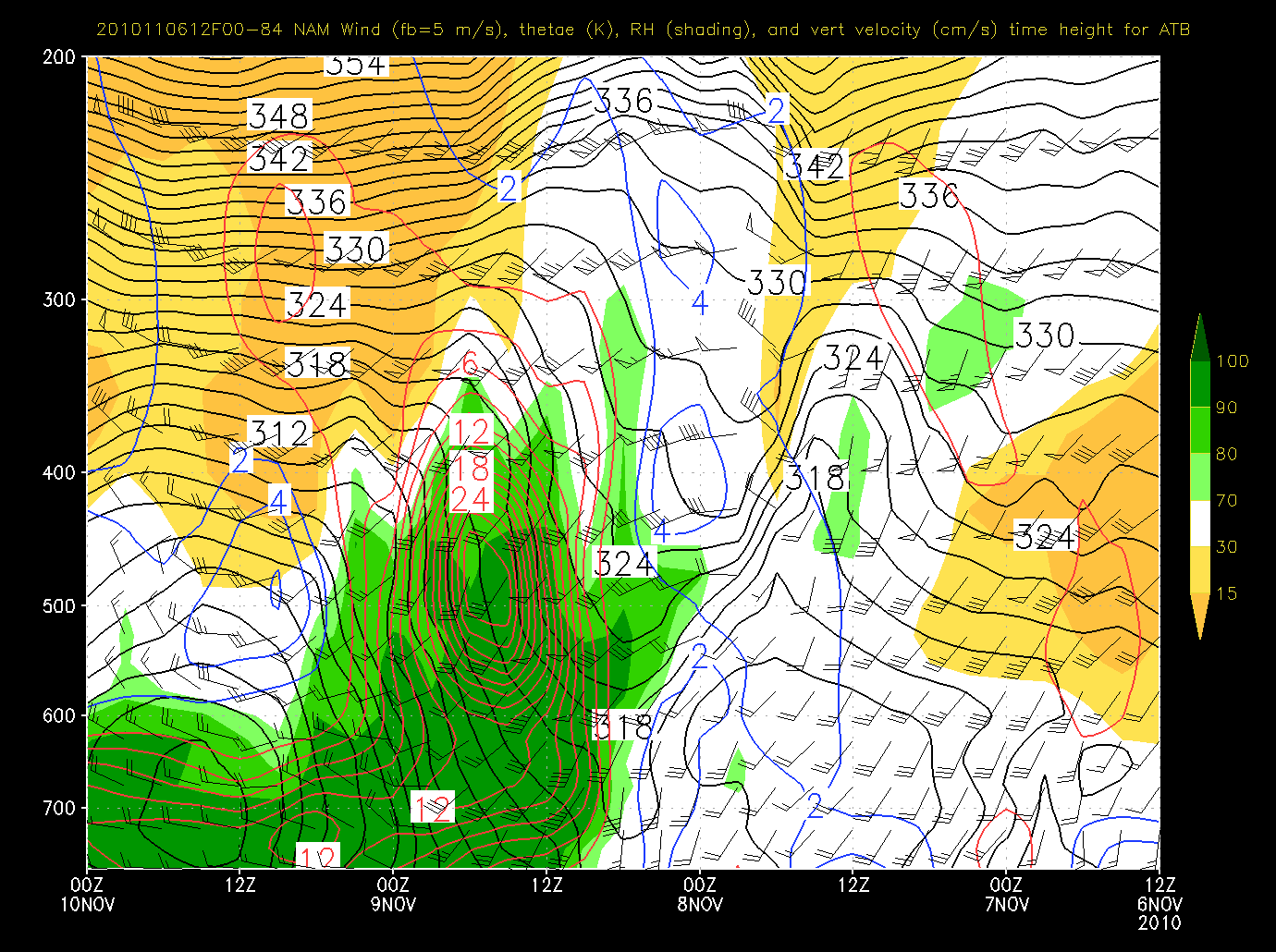 Notably this looks to be pretty robust upward motion. The SREF confirms that there is the chance for some real unstable air monday mid day. It spikes the chance for high omega values (a measure of stability) right around two pm monday.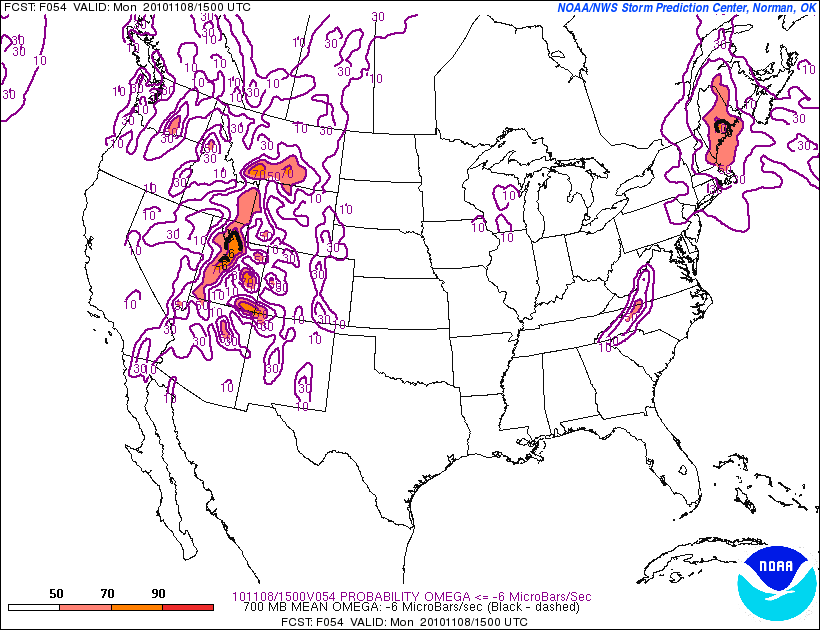 Were this to verify it supports the idea that for a period of time on monday the snow could approach the intense range. That much instability is never bad for getting those snow rates going.
Following the passage of the cold front it does appear that a nw flow with RH values at 700mb in the 90% range: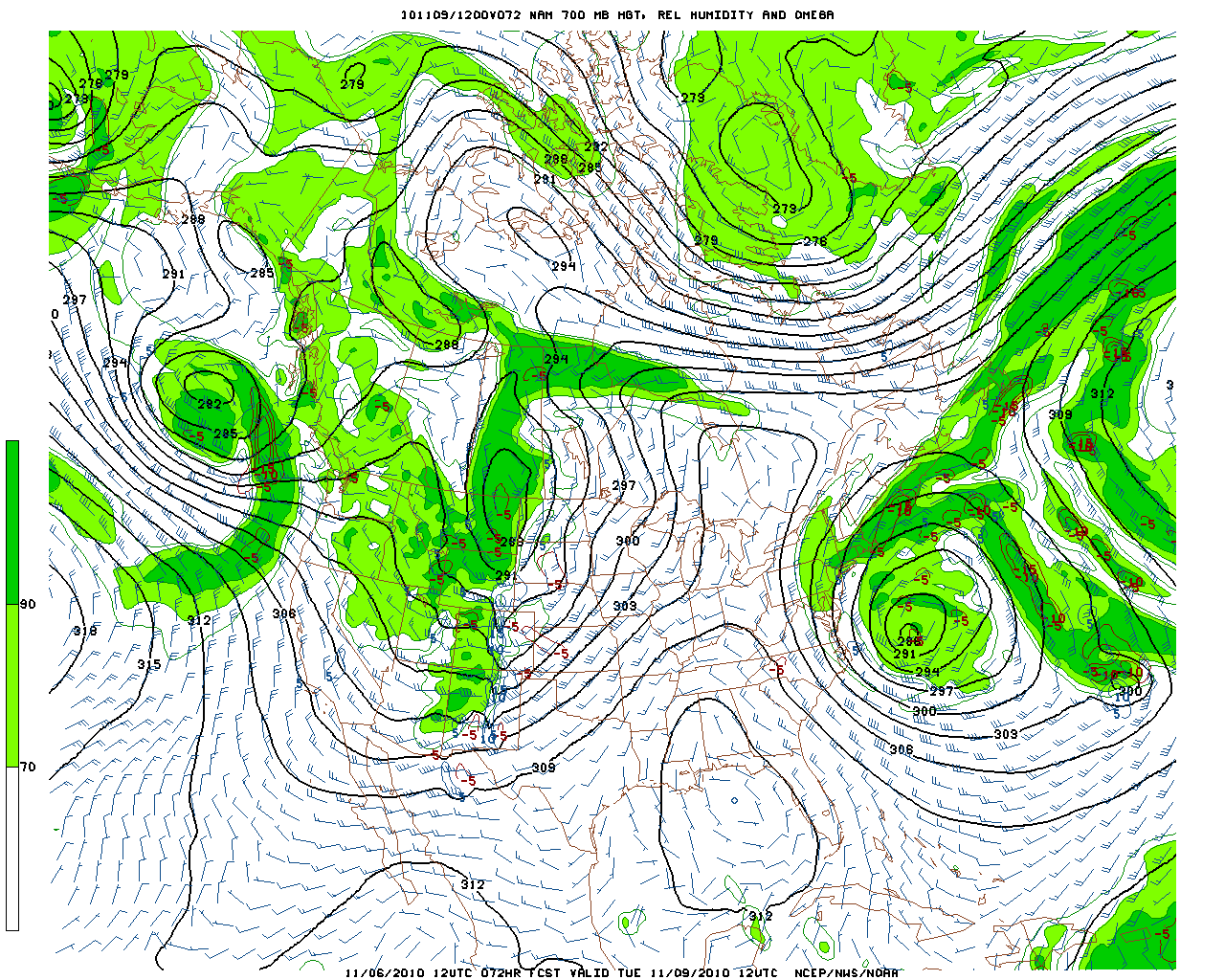 Overall, we're just on the edge of predicting totals.
The NAM model pins a solid bullseye downwind of the GLS (LCC/BCC) by tuesday night.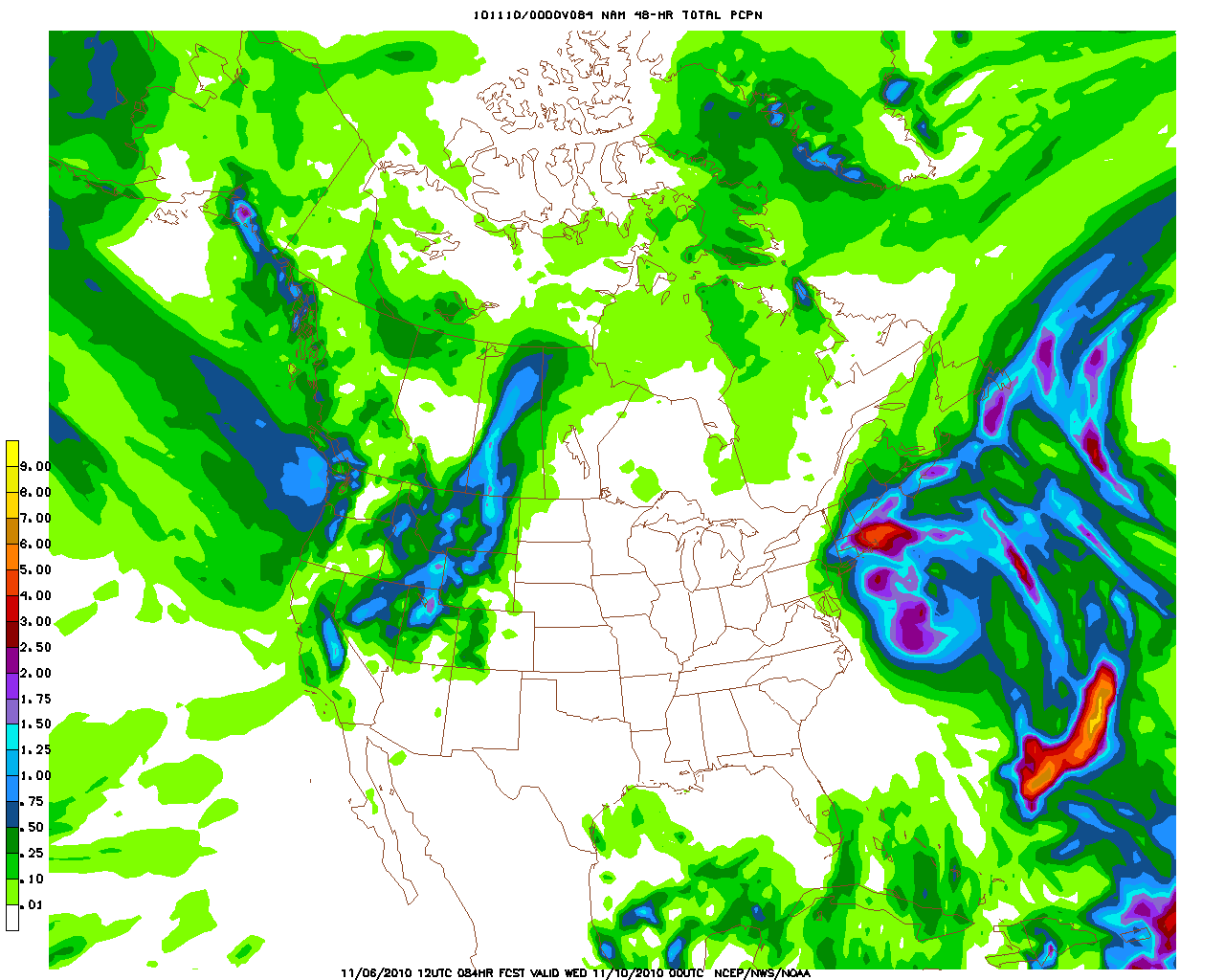 If these totals were to verify I'd say 8-14 inches are well within reach, but I also reserve the right to augment this total upwards as the higher resolution models come within range of the event. That bullseye of instability and upward motion really has caught my eye along with the NW flow in the wake.
I'll keep you posted!
UPDATED TOTALS
After taking a look at the Hi-Res models I think its safe to up the totals a bit for the high elevation west facing slopes of LCC and BCC.  Given a real spike in instability tomorrow afternoon and the forecasted flow following in the wake of the front looking a little better aligned through tuesday, I'd say 12-24 inches is within reason.  Depending low long it takes to warm the atm aloft (which would kill the snow showers on tuesday) we could see even higher amounts.  But for now lets go with 12-24 and stay attentive.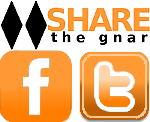 4 Comments
Please consider visiting our sponsors.
Leave a Reply