April 4, 2010 1:24 pm | Category:
Weather
As predicted 24hr storm totals reached a foot in the upper cottonwoods by early Sunday morning.
With sw winds in advance of the next system, heights will rise allowing skies to clear this afternoon across the Wasatch Range. However, this calm period will be short lived as another system sweeps in.
4/5/10 Late Evening Update
Trend is towards heavier snow. Amts could range from 24 to 40 inches by the time this is all done if tonight plays out well. Quite a very powerful set of dynamics being foretasted. If believed LCC could be looking at 2-3 inches an hour snowfall rates. Total snowfall will clearly depend on duration of this intense snow. Regardless by midday tomorrow as the storm winds down snow totals in the upper 20's should be the norm across the upper Wasatch terrain with significantly higher amounts in the upper reaches of the cottonwoods.
As a note the avy risk will be off the charts. Stay safe.
4/5/10 Update
System is starting to look a little more powerful. An upward adjustment of snow totals by 50% is starting to look reasonable. Essentially that would mean boosting storm totals from 1-2 feet to 2-3 feet when all is said and done.
Going to hold off on that as I think people to get a little carried away in the sub 24hr window. Personally I'd say something like 1.5 to 2.5 is the best and most verifiable range. However I'm open to adjustment as I take some time with the HiRES models.
After doing that: I'm going to stick with a middle range of 18 to 30 inches of snow for most slopes of the Wasatch Range. Be careful out there. Dust layer underneath four + of new snow isn't stable. Do your slope assesments with that in mind.
OLDER BLATHER
Beginning early Monday morning, a deep and moist pacific trough will move into the Great basin. Behind the front unstable cold moist air will persists. Ahead of the primary system light snow showers will begin and maybe several inches will accumulate by Monday morning.
As the trough swings into the Wasatch over the day Monday snowfall rates will pick up with periods of rather heavy snowfall. Daytime accumulations Monday will range from 4-8 inches. Notably, given the orientation of the trough, the heaviest snow on Monday/Monday afternoon will fall on SW facing slopes.
As night falls the famous NW flow begins to become the primary factor and snowfall rates pick up again as energy ripples through the unstable flow. Monday night should see the heaviest snowfall with up to 10 inches possible in the higher terrain facing the NW.
By Tuesday, the snow will be shower-y in nature but another 3-4 inches are possible in the morning.
Overall, total accumulations should range from 12-20 inches although this number is certainly prone to adjustment with Tonight's Hi-Res model run. After that run, I'll post some model maps up and make a final call.
Stay tuned.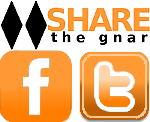 Tags:
LCC
,
lionelhutz
,
UT
,
Utah
,
Weather
Please consider visiting our sponsors.
Leave a Reply