You can feel it in the air.  Fall is here, and winter's knocking on the door step.  Winter did more then knock in Vermont, it gave a little preview of what's to come as you can see in Greg's post – The Holy Zero °C Strikes Back.
This evening Andy Anderson and I took off from the valley to see what kind of trouble we could rustle up at Alta Ski Area.  It's great to walk a ski area right before it's getting ready to snow.  You can memorize where new dead-fall is and where rocks you've long since forgotten live.
We assumed the sunset watching position on everyone's favorite perch mid-way up the Baldy Shoulder.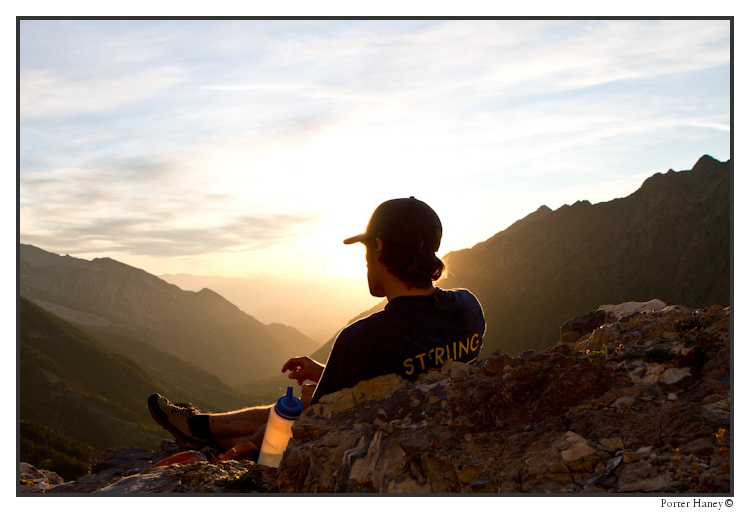 The sun was making itself sparse, and we took the surroundings in.
As we we're watching the last vestiges of light, Andy decided to race the final rays up the side of the bomb house.
There is plenty of 10/11 snow sticking around.  And a dusting of 11/12 snow left from the weekend. New snow on top of old snow?!?!?! WINTER IS COMING.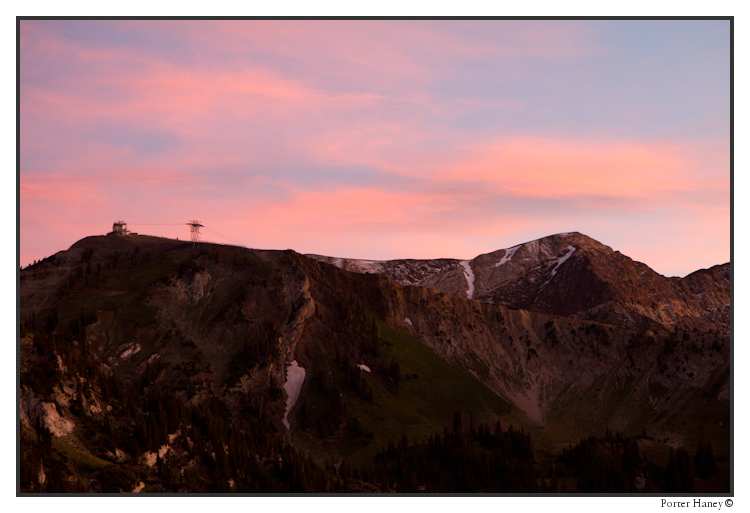 We hustled our way down the mountain in search of tacos and beer, but not before catching a final glimpse of the waning light.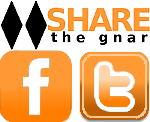 Tags:
fall in utah
,
porter haney photography
,
Utah
,
winter is coming
2 Comments
Please consider visiting our sponsors.
Leave a Reply