Halloween Costumes, full size candy bars, and shot glasses are all now safely back in the closet until next year, it's time to start dreaming about winter.
Luckily for ALL of us, friend of FIS, Adam Klein Productions, made just what the doctor ordered when he tossed together this great flick featuring some shots from the peak ski period of last winter. I'm not really sure how he got such killer shots, but I'm pretty sure that Adam produced this one by hooking his dreamscape up to his VHS recorder. Pretty revolutionary if you ask me. Anyway, it totally rocks, and note well his judicious use of FIS Weather; well played Adam… well played indeed.

This is the latest in our Local Film Series that we're running in order to feature and promote small, independent, non-commerical ski flicks. Why spend piles of dollars to go see a glorified commercial when there's "flickering-light-stoke" that's not trying to sell you anything available free from the comfort of your office chair? Enjoy!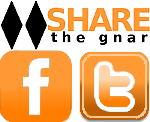 Tags:
Local Film Series
,
NEK
,
Vermont
10 Comments
Please consider visiting our sponsors.
Leave a Reply