Shut up about it being a bad december. Ok? Enough already. We got it. It didn't snow a great deal at the beginning of december. But it could have been worse and frankly, since December 16th we've had between 1.5 and 2.5 feet of new snow. (which might be more than Sam and Allen had) So lets all move on as 2011 looks to roll into 2012 in fine form.
The primary story over the Friday-Monday time frame will be the existance of a seasonable cold trough with a number of weak shortwave disturbances embedded in the flow. These "clipper" type storms will roll thorugh early friday and early saturday. Right now the friday wave looks weaker. Likely a 1-3/2-4 type snowfall thoughout all the ski world. (Could even reach pow clause levels depending on your plans). Word of note- as we saw a week ago, these clippers have the tendency to over perform. When they pass over the Great Lakes region, and run into the greens, models have a hard time accurately capturing the amount of moisture sucked up and then spit out into the Greens. So lets watch that one.
The Saturday storm looks a bit wetter. Models right now seem to track it south, leading to more coastal/maritime air interaction, subsequent deepening and therefore more moisture. Best guess right now is that the storm does deepen more than the friday wave but doesn't get as defined as the NAM model shows. Personally I like a slow moving upper level low. Those produce a fair amount of mountain snow. The GFS has this look and I've sorta been privately on this idea for a while. Right now lets say this wave has the opportunity to produce 3-6 with pockets of 7/8 inches of snow from the Catskills and Berks well north through the ADK and VT.
-12/30 Update-
Ok so now these events are looking warmer. And honestly I'm surprised. I just find it hard to believe that this strong arctic high would just be undercut and bumped off by a weak low pressure system. However it looks like that will be the case. As a consequence the saturday storm will roll in as a mix of light mixed precip- snow, sleet and some freezing rain.
END UPDATE
After that, the models are hinting at a brief southwest flow induced warm up as a northern stream wave deepens over the lakes. This is a somewhat new model solution so it needs to be watched. Nevertheless it doesn't seem to have much moisture with the warm air and it punches a robust cold front through early on monday. The front and cold air could spark some VERY impressive upslope snow from 1/2 (late) to 1/4 across the Greens. Model runs showing exactly what I want to see and I'm pretty stoked on the early january powder schuss possibilities- esp. with a reinforcing cold shot of air dropping the temps in the region of prime uplift into the -12 to -16c range. Well also def. going to see a high of five someplaces on tuesday/wed.
UPDATE at 1PM on JANUARY 1st 2012:
Well right now I'm pretty happy about what the next 48 hours are going to bring. As noted above, as a low pressure system moves across the north a strong cold front will push through. Some mixed precip and rain will be on the front end. By around midnight tonight temps will have fallen to below freezing and be about -8c at elevation. With the location of the low a southwest flow will develop. These patterns do a great job of sucking up lake moisture and streaming it into the ADK (like it often just shoots right at whiteface) and the Greens. Of course that's good when combined with cold temps and orographic lift. Starting maybe 6-8 am tomorrow we should some great dendritic growth with the flakes. All up and down the ADK and Greens the system should run for at least the following 24 hours. Overall when the event winds down on tuesday night…or there abouts…I'm pretty certain somebody is getting 8+ of blower…or more if banding sets up.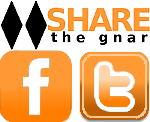 Tags:
East Coast
,
Lionel Hutz Weather
,
lionelhutz
,
lionelhutz ski weather
,
Mount Mansfield
,
Mount Washington
,
New Years Eve Forecast
,
ski forecast
,
Ski Weather
,
Upslope snow
,
Vermont Powder
,
Vermont Powder Skiing
,
Vermont Ski Forecast
,
Vermont Ski Weather
,
Vermont Upslope Snow
,
VTah
6 Comments
Please consider visiting our sponsors.
Leave a Reply