Sorry Ben, but I had to do it :P
While the valleys are enjoying a record breaking early start to spring and summer—and all the great activities that these seasons host–the mountains are reluctant to give up on winter. Great snow is still out there for the taking, and some of it is even powder! Here are a few of the simple things we do (Ben included… when he's not busy showing us up at the crag/singletrack) to find the goods this time of year: Pay attention to where/when/how much it snows, look down wind, evaluate the risk of avalanches, understand the hazards of a mountain in transition from winter to summer, and don't forget to enjoy.

Allen getting some fresh pow pow.

Don't give up on this season yet! (skier: Roger/icelanticskier)

As a final note, we just want to give a shout out to a friend of the FIS who we learned was hurt in a freak accident on the west side of Mount Washington today. We wish them a speedy recovery, and applaud the rescue efforts of all parties involved. This was a humbling reminder that the mountains and gravity always have the last word. Let us all take horrible incidents like this as a signal that we need to be careful when we visit and recreate in the mountains.
UPDATE 4/23/2010: The evidence is rolling in and is pointing to a design flaw in the Salomon Quest boot used by the injured skier. The design flaw is being extensively and impartially covered on Lou Dawson's Wild Snow website. This is a MUST CLICK MUST READ article.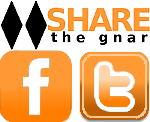 Tags:
East Coast
,
East Coast Big Mountain Skiing
,
East Coast Ski Mountaineering
,
east coast ski tour
,
Great Gulf
,
Late Season Powder
,
Late Season Skiing
,
Mount Washington
,
New Hampshire
,
Ski Great Gulf
,
Spring Skiing
,
White Mountains
16 Comments
Please consider visiting our sponsors.
Leave a Reply