March 28, 2014 11:17 am | Category:
Weather
Spring. A season of renewal. The birds start to chirp. The sun stays out a little longer. The sap starts to run. The pow starts to fly. Oh, you thought spring meant warm weather, jorts and "halter-top" day? Move back to NYC/Boston/Jerz you flatlander. (yes, I'm speaking to myself right now.) Spring in Vermont is about the Powz.
And we're possibly looking a much more as the clock rolls on torwards April.
Currently a low pressure system is passing to our north along the international border. The warm front ahead of the system produced a very enjoyable 2-3″ inches early this morning. That snow will begin to taper off and transition to rain as warm air slides into the region today. A weak cold front will push into the region.
By Saturday morning the front will be draped along through northern NY and far Northern VT.
Down to our souteast, a shortwave piece of energy will eject out of the midwest and interact with Gulf of Mexico moisture. During the day Saturday a surface low pressure system will develop as the shortwave interacts with the front. The surface low will then ride up and along that cold front.
This is where shit gets really interesting. Models were fairly consistent until a few days ago that the surface feature would be suppressed to the south of us by a strong high pressure to the north. That's changed.
Current model data suggests that the storm will in fact rapidly deepen once it reaches the DelMarVa and deliver a signifgicant late season snow event.
The result by sunday AM is impressive: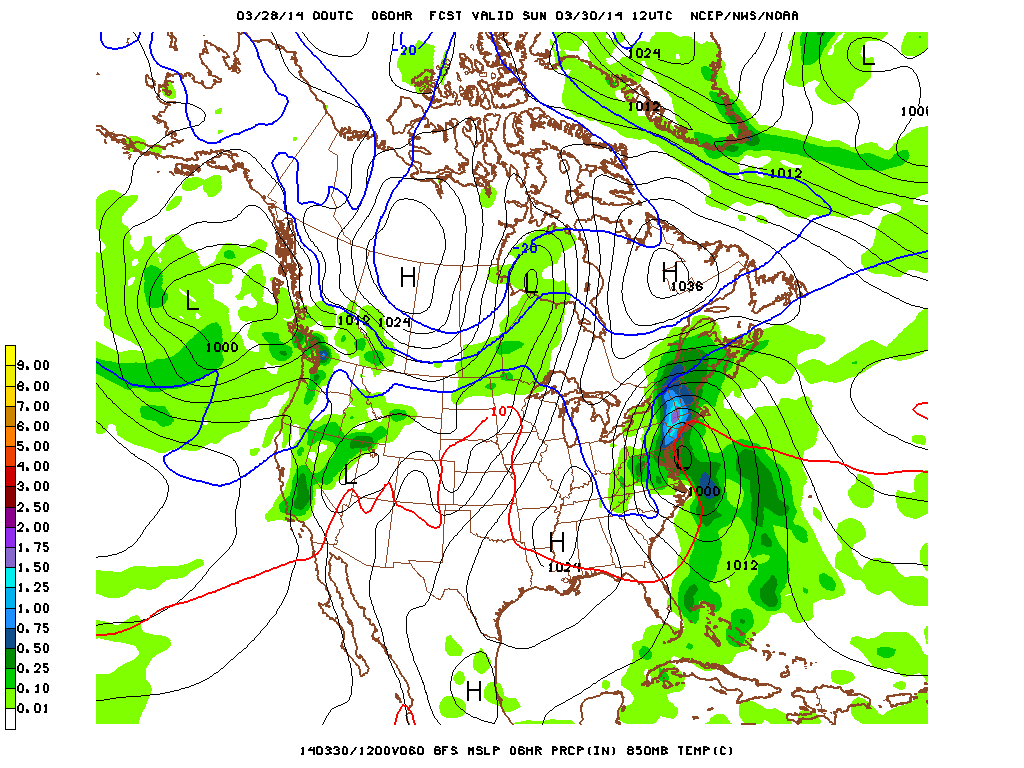 The low then begins to slow down and meanders over the next 18 or so hours out to the N/E, finally exiting the region later Monday AM.
A storm in this location, with this slow forwad motion, brings substantial moisture to Vermont, NH and NH.
I mean, jeebus, just look at the storm total moisture: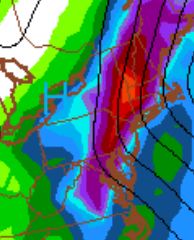 The trick with this storm is going to be whether there exists enough cold air to make all the moisture snow. As I said above, this storm is going to be riding juuuuust along a cold front draped over us. Models have much of the VT mountains right on the line between snow and rain through the column. Current thinking now is that areas above 2500ft will stay cold enough for this to remain all snow.
Though you can see the spread in model solutions in the bufkit analysis for a place like Jay:

Looking at this square, I'd say its looking very likely that from Saturday night through Monday AM, the mountains of VT, NE NY and parts of NH will see a substantial snowfall. Currently I'm leaning towards a very wet and heavy 6-12″ of snow above 2500′ with ratios in the 10-1 range (or lower). However, that thinking could change as this storm develops.
One neat feature I'd watch for: as the storm pulls out on monday am, it appears dynamic forcing and orographic developmetns could center around the Killington region. That would make Monday AM particularly snowy down that way.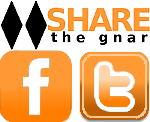 2 Comments
Please consider visiting our sponsors.
Leave a Reply