December 10, 2010 10:25 am | Category:
Weather
After an Epic, amazing, textbook, strangely predictable, super-duper awesome, FKNA! inducing, "magic" upslope snow event which gave us VTAH V, everybody has been asking me "what's next." Well sadly what's next just isn't going to be as awesome. Yea. Sorry about that.
Anyway, after a weak disturbance passes through the region early on Saturday, a storm system will gather strength in somewhere in the central plains. Actually look- before we go any further let me make one point clear- the numerical models are doing a terrible job handling this system.   And to be blunt I don't really blame them.   There are a ton of competing teleconnections, arctic cold air flowing into the backside of the storm (which always 'effs with the models),  moist air ahead of it, a still warmish ocean along the southern coast and decaying cold air downstream.   All in all these factors make models pretty much short circuit.  The amount of flip flopping around on critical issues is astounding. It reminds me of congress !! (Hey-Yo!…I'll be here all week, tip your waitress and don't forget to try the roast beef!)
Anyway- back to the discussion- as I said, by Saturday night a strong storm center will develop out in the plains along the leading edge of VERY cold arctic air. As this arctic trough dives south and east, the jet stream will round the bottom and the left exit region will line up with divergence aloft east of the center of max vorticity and deep cyclogenesis will occur. It is at this point where the model projections go haywire. For day's I've watched the solutions bounce back and forth from coastal bombs to great lakes maulers to inland runners. 400 mile jumps in the mean location of low pressure was nothing from one run to another.  One day the EURO had the storm bombing out in north Dakota. 12 hours later, at the same forecast hour the storm was in Virginia. (For the geographically challenged those states are not that close).
So basically, this is a situation where I have to just go with my gut.   Months ago I wrote that "lakes cutters" would predominate as northern stream energy dives into the southeast and intensifies, driving then onto the eastern Great Lakes. I gotta stick with my word here.  Essentially here is what I think is going to happen:
1. The center of low pressure will develop and swing towards the great lakes. Reaching Pitts/Buffalo/Western NY by late Sunday night. This will drive a warm front out over the rest of the Northeast. While a few valleys may remain below freezing as the warm air traps cold air at the surface, the majority of the northeast from I81 east will see temperatures climb above freezing by late late sunday night both at the surface and at elevation. Precip associated with the warm front will begin as snow, change to a mix and then turn to rain by Monday morning.   Now- here is the thing, with these "lake cutters" a strong dryslot often develops just east of the low pressure and the eastern edge of the warm front where the strongest flow off the ocean results in heavy rains. With this storm I think that happens. I think VT and the ADK don't get a ton of precip while NH and Maine (along with RH and Eastern Mass) get a soaking. It's just where the dynamics set up.
2. At the same time, the leading edge of the cold air will have nosed into the coast setting the stage for possible development of a coastal low. This is hinted at by many models but you know what…I've waited for coastal development enough in my life and rarely do I see it pan out. So at this point I'm inclined to say weak surface low pressure develops but never undergoes cyclogenesis and merely remains an open wave of enhances precip during the passage of the cold front.
3. The cold front will punch through the region in the afternoon on Monday as the center of low pressure winds itself into eastern Canada. This will in effect set up a mini-repeat of last Monday's boner festival. Now I don't see another 40 damn inches of snow from this event but I sure see a round or two of enhanced snowfall that may just make the trees look pretty and repair some of the damage. This moist cyclonic flow looks to last from late Monday night into midday Wednesday.  Notably, we'll also go straight into the icebox. Temps will bottom out sometime in very low single digits so anything still wet at that point will freeze so damn hard we'll be skiing it in Spring.
4.  All the above too much for you? Look, I laid it out in a handy MS Paint special: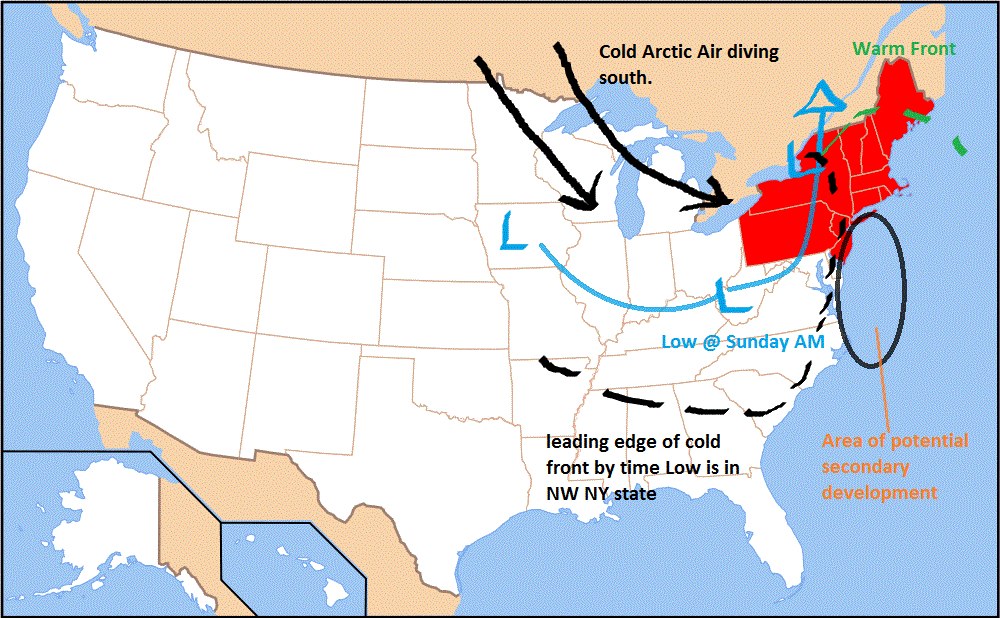 Now in closing let me make two additional points:
A) We need some base consolidation so let's not throw out the "winter is over" bullcrap right now. Take this for what it is and enjoy your day Saturday. Sunday will prob. be ok with maybe some lighter precip moving in the afternoon.
B) As I said this is a very dynamic set up with a good deal of complex pieces. Lots can change and I'll stay on top of this very closely. Remember too- If I'm not saying what you're seeing let me and the skiing world know by texting it in to fiswx. Word.
Ok- for now…stay out of the hospital and have a good time.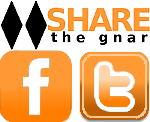 Tags:
lake cutter
,
Lionel Hutz Weather
,
Magic Snow
,
Upslope snow
,
Vermont Ski Weather
,
Vermont Upslope Snow
9 Comments
Please consider visiting our sponsors.
Leave a Reply