VTah Part V — The Most Accurately Predicted Over-the-Top Snow on Earth!
December 8, 2010
WARNING
:
To everyone looking for powder in the early season, be safe, and be respectful of what you can do, and what the snow allows you to do. At FIS we firmly believe in letting people do what they want in order to fully enjoy the mountains, but not if that freedom comes at the expense of others quiet enjoyment/safety.
BE RESPECTFUL — BE SAFE
REMEMBER: If you get hurt, it's not just you that's going to be inconvenienced. If you require a rescue, you will be putting the health and well being of others at risk. Be a part of the mountain community, not a drain on it.
NOW ONTO THE FUN STUFF: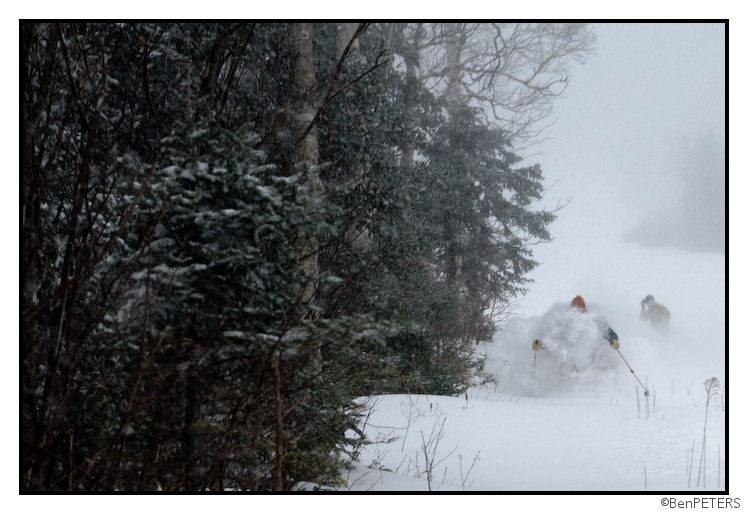 This is like deja-vu all over again. Just like last season, we have endured a miserable November and early December on the east coast. Just like last season, FIS' own weather guru, Lionel Hutz, pointed his ski-pole at the (snow) fences, called his shot, and accurately predicted a winter weather event of historic proportions. Last year it was lake effect snow, this year it was upslope snow thanks to a low pressure system parked in eastern Canada and rotating faceshots counter-clockwise straight into VTah.
Just one week ago the most commonly heard phrases were "get over it," and "you still need to just get over it!"
Just one week ago we were rating our days as "solidly mediocre."
Just one week ago we were down to nothing. Today we're tunneling through a sea of white. Events like these define FIS.
There isn't really much else to say about this storm except that it was accurately predicted by our weather guru Lionel Hutz, and that the snow was completely over the top. Sure: We hit the bottom a few times. In my mind though, anytime you hit the bottom when there's 30-40″ on the ground, the last thing on our minds is "gee I wish there was a base." No, we're thinking "holy ULLR this snow is unbelievably light!" You HAVE to be thankful, and find a way to safely enjoy snow when it comes down in these quantities. That's what this TR is about. That's why this is VTah Part V, and in our minds, the best VTah yet. Enjoy.
Starting the day with a 'Dive… "dive, dive, dive!!!."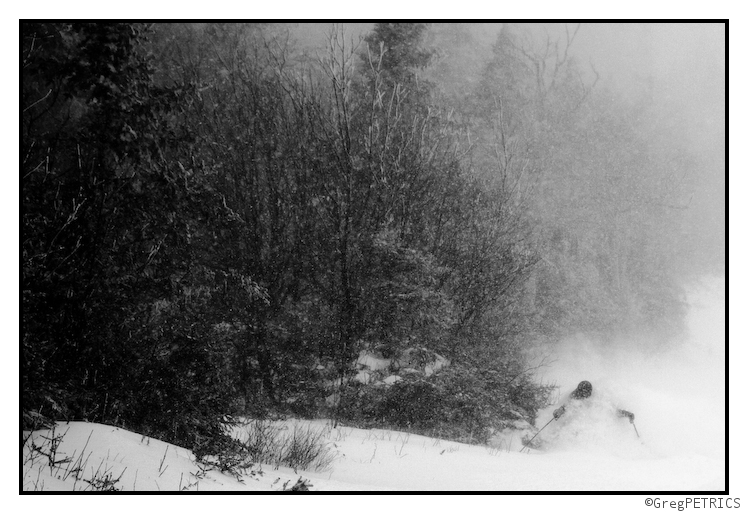 Not a bad start to the morning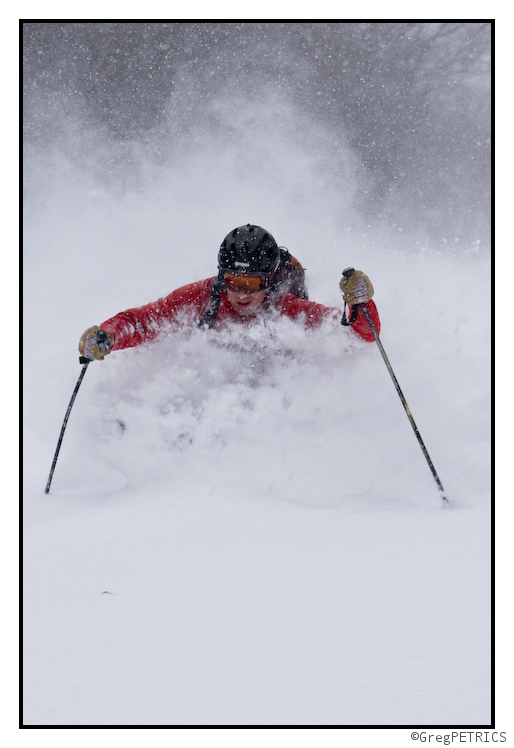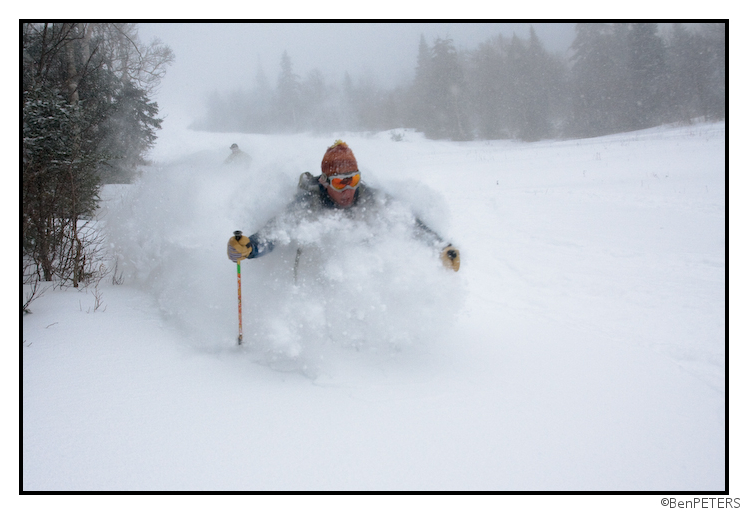 Second run. We don't recommend this one unless you've had plenty of practice skiing the stones. The last thing Vermont Ski Patrollers wants to do on early season pow days is extract folks from closed trails.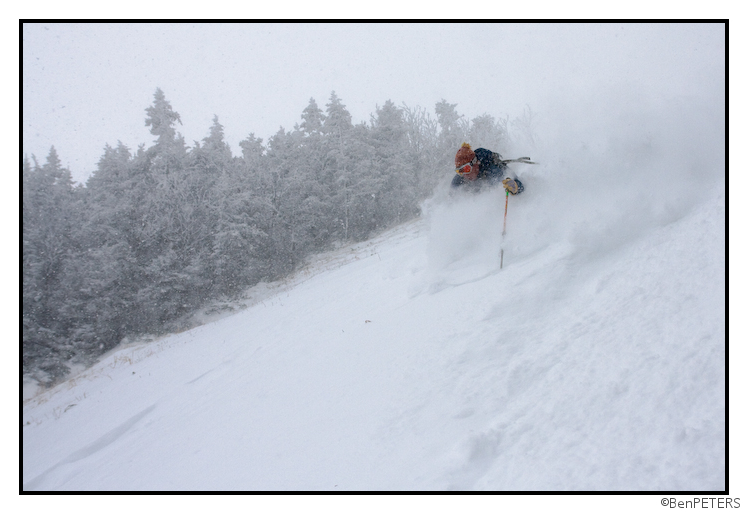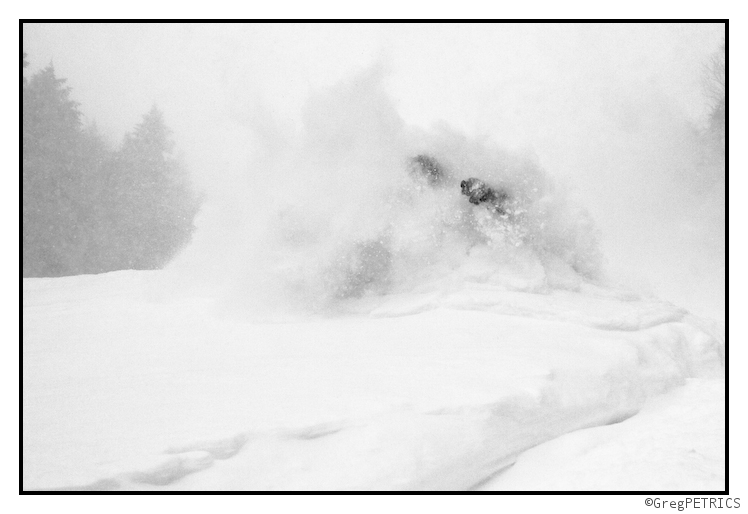 ---
Read about the author:
The F.I.S.
---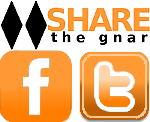 59 Comments
Please consider visiting our sponsors.
Leave a Reply