November 2, 2010 9:04 pm | Category:
Skiing
Winter found it's way into Utah last Tuesday and dropped a mere 44inches of snow upon Alta.  We took full advantage on Wednesday morning and headed up the Baldy shoulder for our first face shots of the season.  Boy, were they good.  You could hear Colby Gilmore hooting and hollering all the way from the Colorado Rockies.  However, as great as the skiing was, it only satiated our thirst for powder for about two hours.  We needed more and we needed it fast.
Saturday morning dawned a humid and cloudy weekend.  The kind of weather that turns snow first to slop, and then to veritable ice bergs as it refreezes.  We rumbled around the mountains with temperatures in the upper 30s and light snow/sleet falling below 9,000 feet.  Justin Altman and I got out and were so uncompelled by the conditions that we only took pictures of Mount Superior: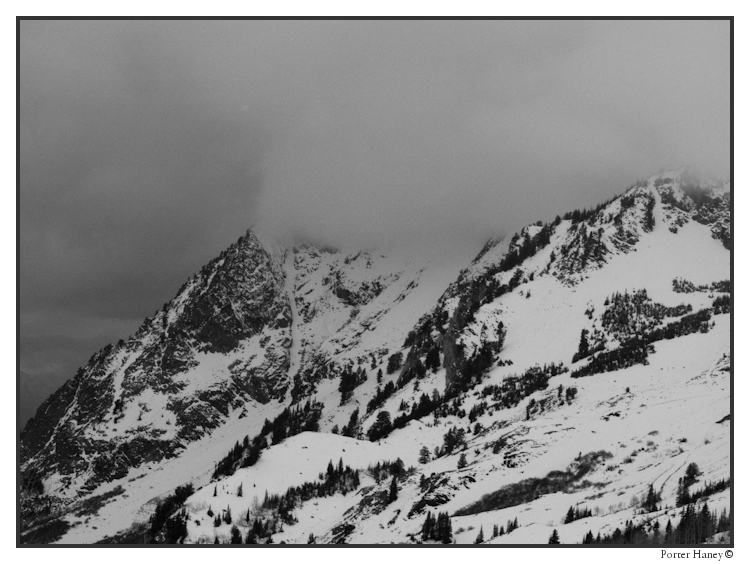 And toy powder packers (oxy moron?  I think so):
After the foggy and soggy weekend, an early, clear and crisp Monday morning awakened.  With the sun as motivation we knew we had take a jaunt up the skin track and see if there was any soft snow left.  Or, if the entire Wasatch range had turned into something that could sink the Titanic.  Superior sure looked a lot shinier than it did from the above shot on Sunday evening.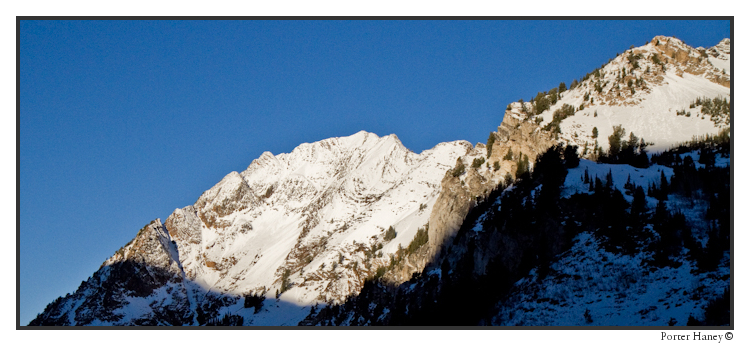 For Monday's jaunt into the hills I was accompanied by two of Freeskiing's brightest and enthusiastic rippers – Ashley Magnuson and Hannah Whitney.  I really believe in what these ladies, and the others at SheJumps.org, are working on, so here's a brief interlude to give everyone the low down on their organization, and some other neat stuff in the world of female free skiing.
SheJumps.org's mission is to "create a supportive community of females of all backgrounds and ages, inspiring them to reach their highest potential through increasing participation in outdoor activities."  The ladies involved are achieving this goal, and working hard to grow their reach.  If you are, or know of, others who are interested, don't hesitate to reach out.
As an aside, friends of mine, Stan Evans, Jeremy Miller, and Austin Holt have combined to create a ski movie featuring solely Grete Eliassen.  You can see more at SayMyNameSki.com.
Ok, interlude complete, back to the task at hand.  Finding some snow that wasn't hard as a… rock? deciphering Lionel's weather maps? a Mount Washington circumnavigation?
Baldy looked like, up at the tippy top, we might find something soft and delectible.
We skinned towards the top of the Wildcat lift, and we're seriously doubting it would find soft snow.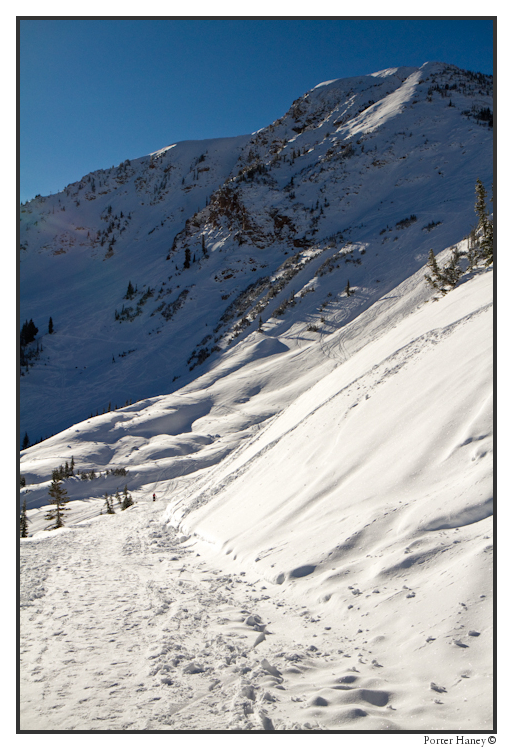 But a few steps higher, and jump into the shade, and the girls found just what we we're looking for.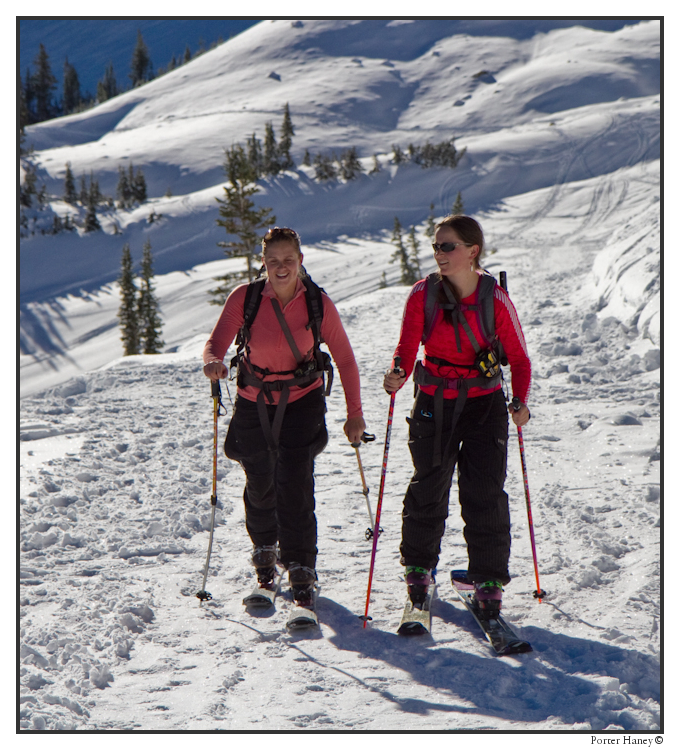 Consolidated powder was the rule.  And we were happy as can be not be stuck rattling our way down some refrozen crud.
Towards the top of the skin.  This guy even popped out.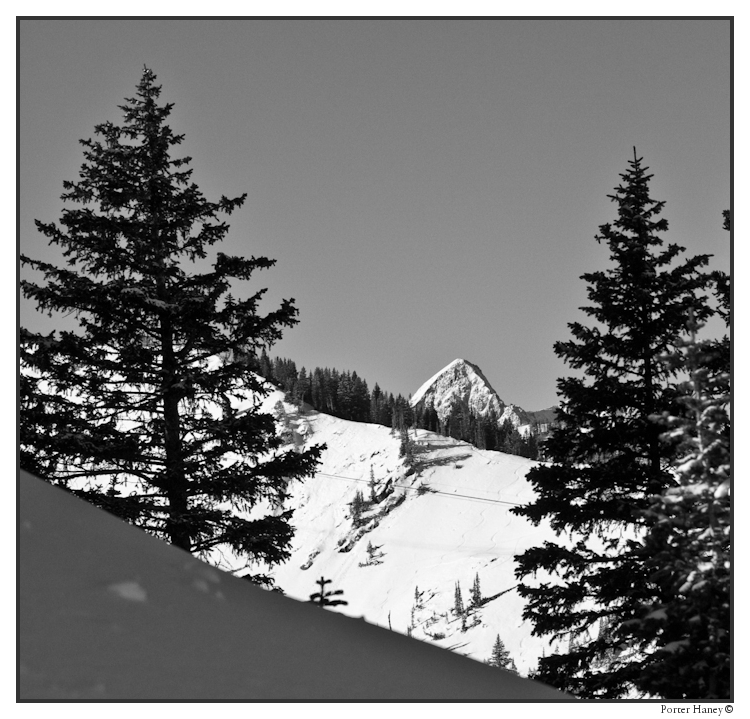 A few steps in an icy skin track and we neared the top of the shoulder.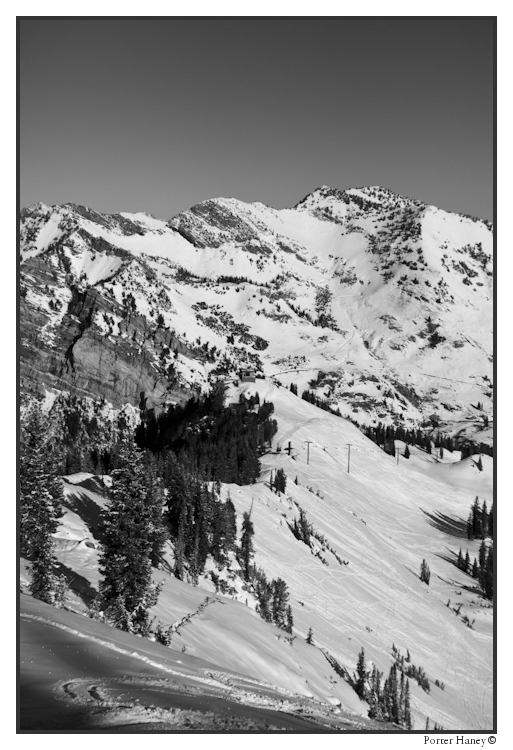 One of the things about skiing on a refreeze morning, is the only snow that is worth a damn, is the snow in the shade.  And, the thing about skiing in the shade, is it does not make for the best pictures.  So consume these guys with grain of snow.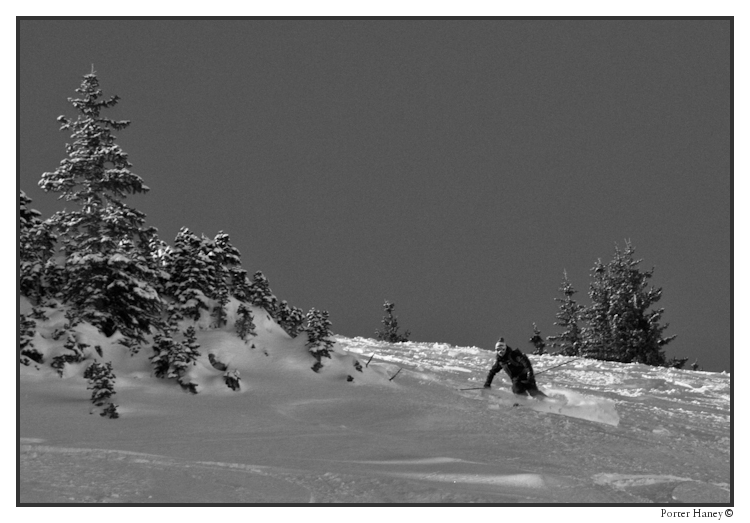 Ahh, First day of November powder, and Hannah knows precisely what to do with it.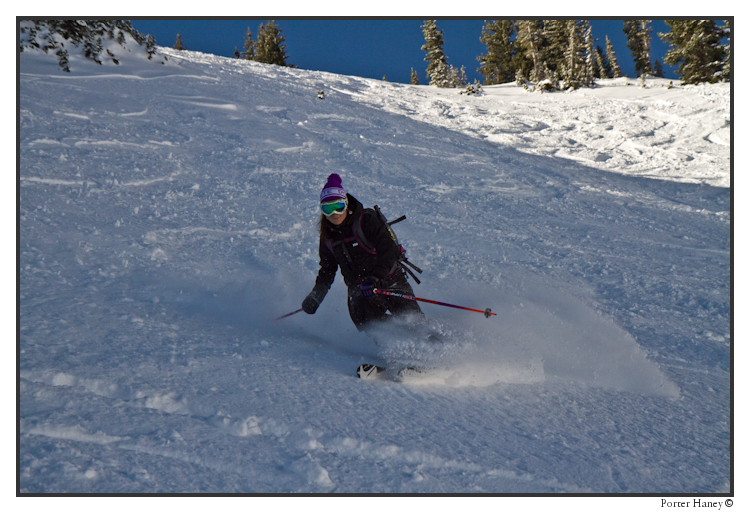 Not to be bested – Ashley knew just what to do too.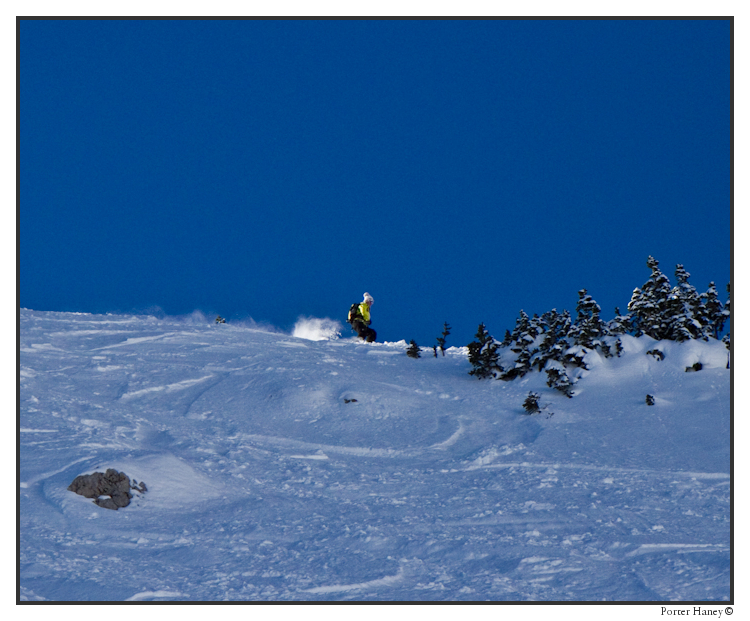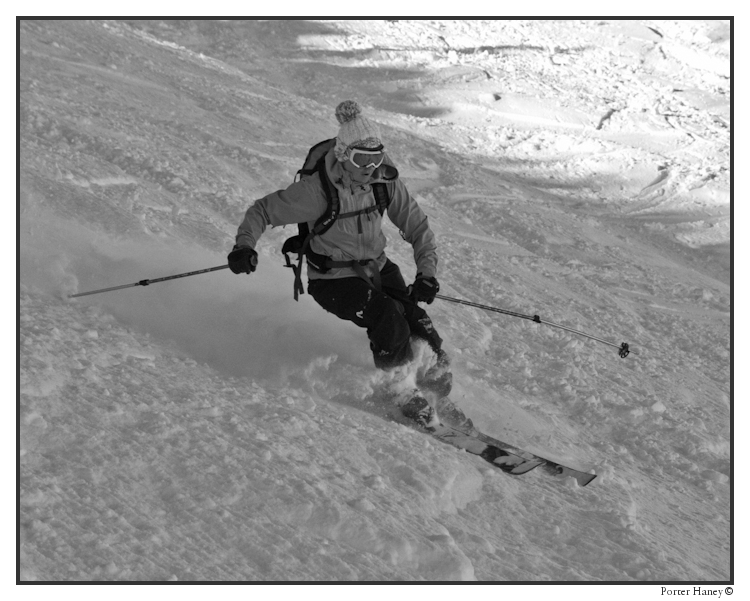 All in all a wonderful morning of skiing.  More snow for Utah by the weekend.  It wont be long before the powder's here to stay!
In the meanwhile, please help support FIS by picking up the only calendar you'll find with Allen Taylor riding a motorcycle with skis on his back.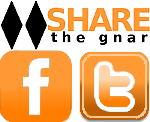 Tags:
november skiing
,
Powder Skiing
,
Skiing
,
Utah
,
Utah Skiing
10 Comments
Please consider visiting our sponsors.
Leave a Reply