We just went live with a new front page (for real this time)! Let us know what you think by contacting us, or commenting below. We really want to hear what you think. If this doesn't work for you guys, we'll change it because that's how we roll. If you're just dying to access the old format, it's still here, but we're calling it The Blog. Go check it out! It's just like old times.
This is the first of many improvements you can expect for FIS over the summer. If you have anything in mind that you would like fixed, or any features on the weather page (or whatever you can think of) just let us know. We'll try to fix it up as best we can.
Here's some random stoke from the winter (skier: Ben):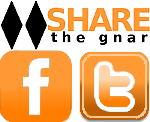 Tags:
new front page
,
summer is boring
,
website improvements
6 Comments
Please consider visiting our sponsors.
Leave a Reply