February 22, 2012 9:01 pm | Category:
Weather
Well, after totally blowing the forecast for the Wasatch last weekend, I'm going to try this forecasting thing again since it has worked out before. This weekend, it's the Northeast that's under the gun as a low pressure system will develop in over the mid-mississippi valley, amplify, move north and track over northen New England bringing a mix of low elevation rain, synoptic snow, orographic uplift induced pow and high winds. Since the skiing has already been pretty darn good around these parts, this season only stands to get even better when this "Fox" barrels through.
With the big picture in mind, let me turn to some specifics. On Thurs a trough diving out the upper plains will push into the southern appalcians. As it does, the flow of air around the apex of the trough will induce cyclogenesis where the air is "exiting" the trough. As we progress through Thursday and enter Friday the trough will progress eastward. It is at this point that two specific solutions emerge.
The European model along with the UKMET presents one very aggressive (and consistent) solution. Lead by the ECMWF, this solution spells "go time." The European solution has been to dig the storm strongly and move it northwest under the h500 trough,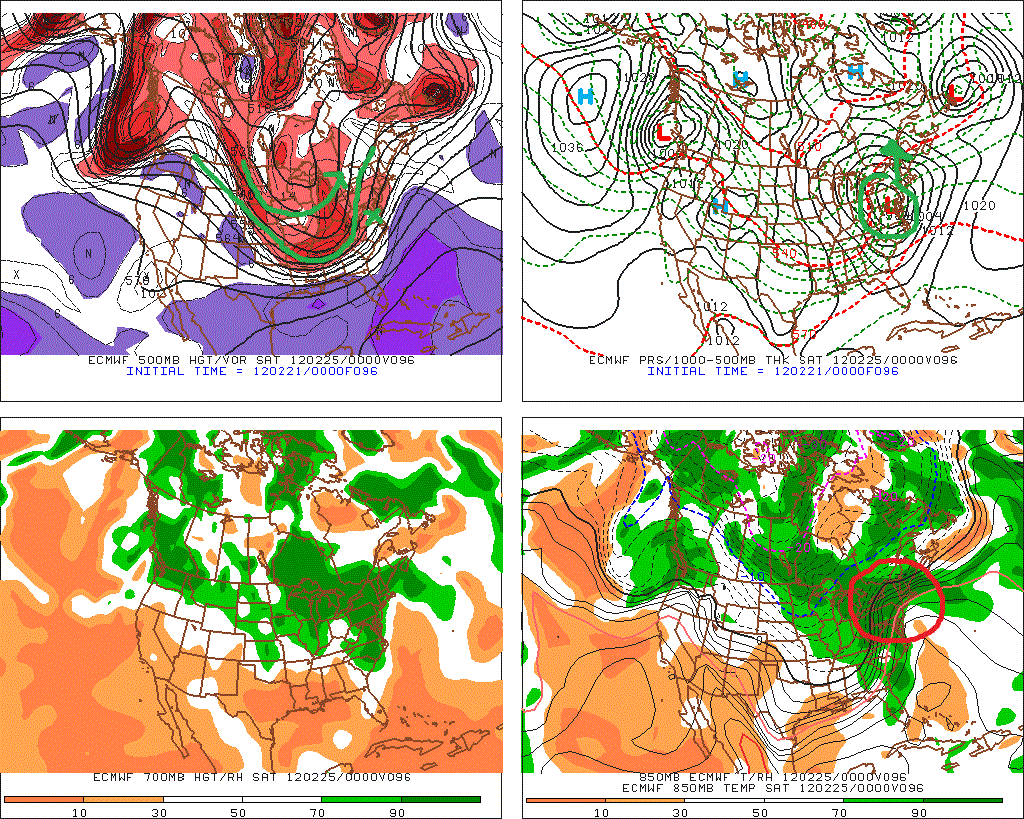 bomb it out to hurricane strength and vertically stack it under the h500 vort max.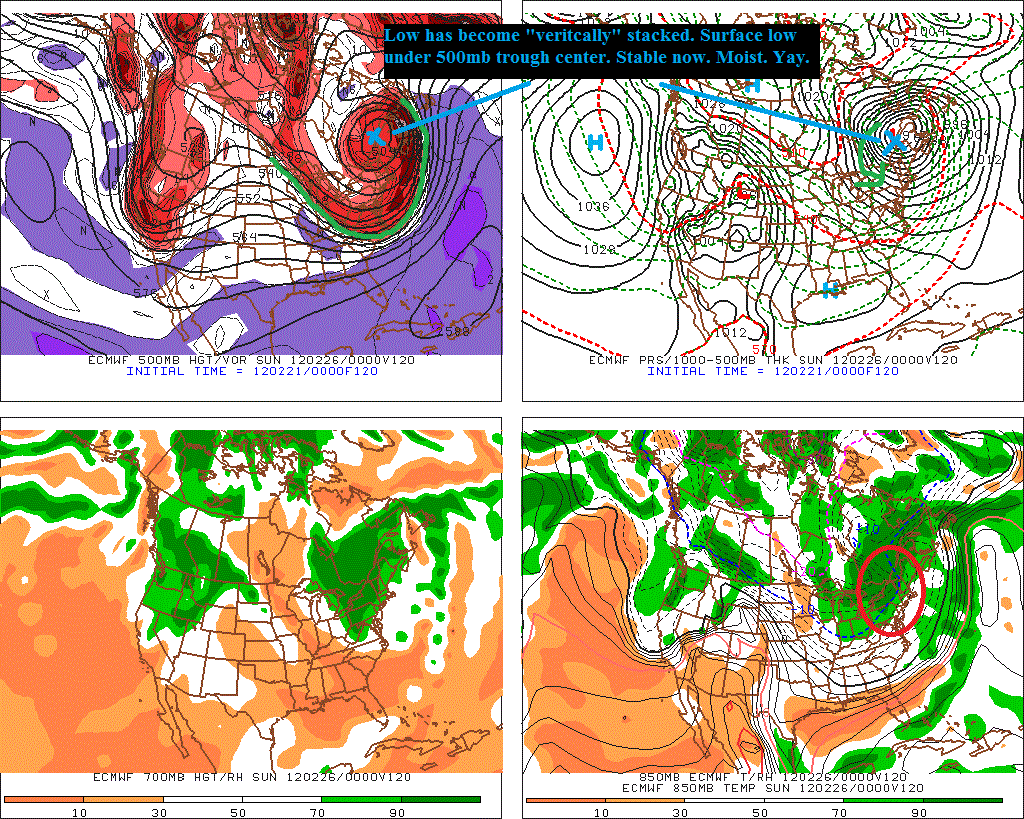 This has been a consistent solution as the same solution was produced on monday's Euro run.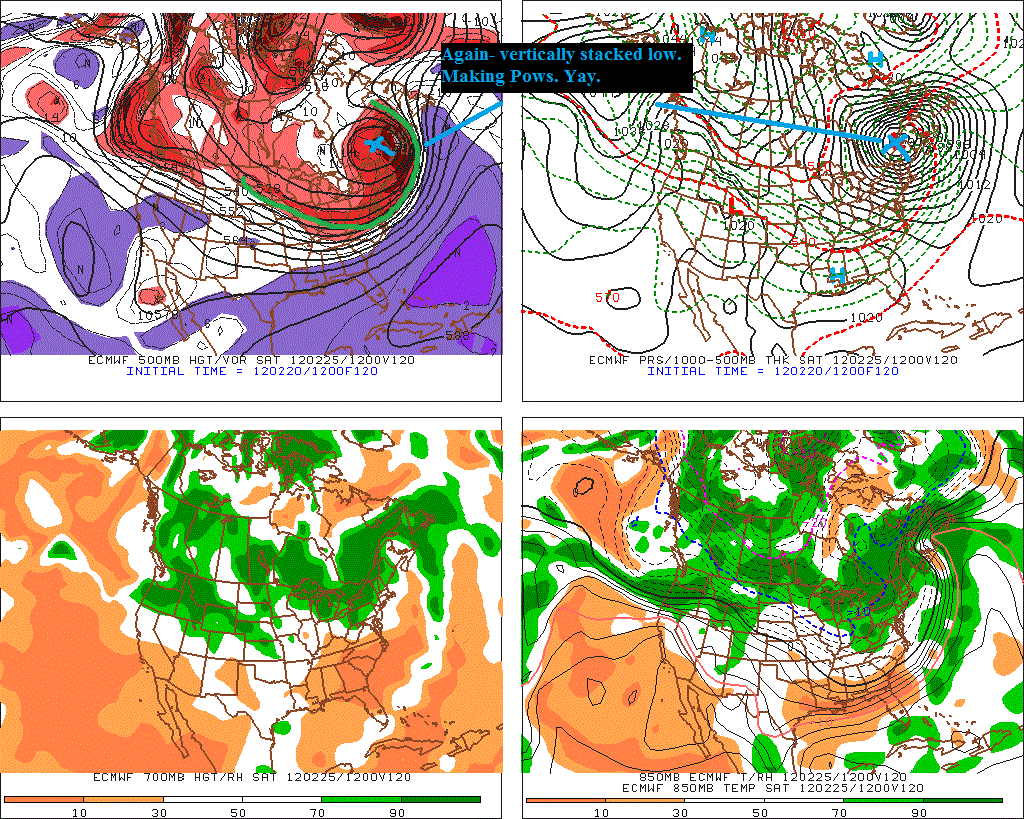 The UKMET model is similar with a strong sub 1000mb surface low parked under an h500 trough around Maine. It's east of the Euro but not by much.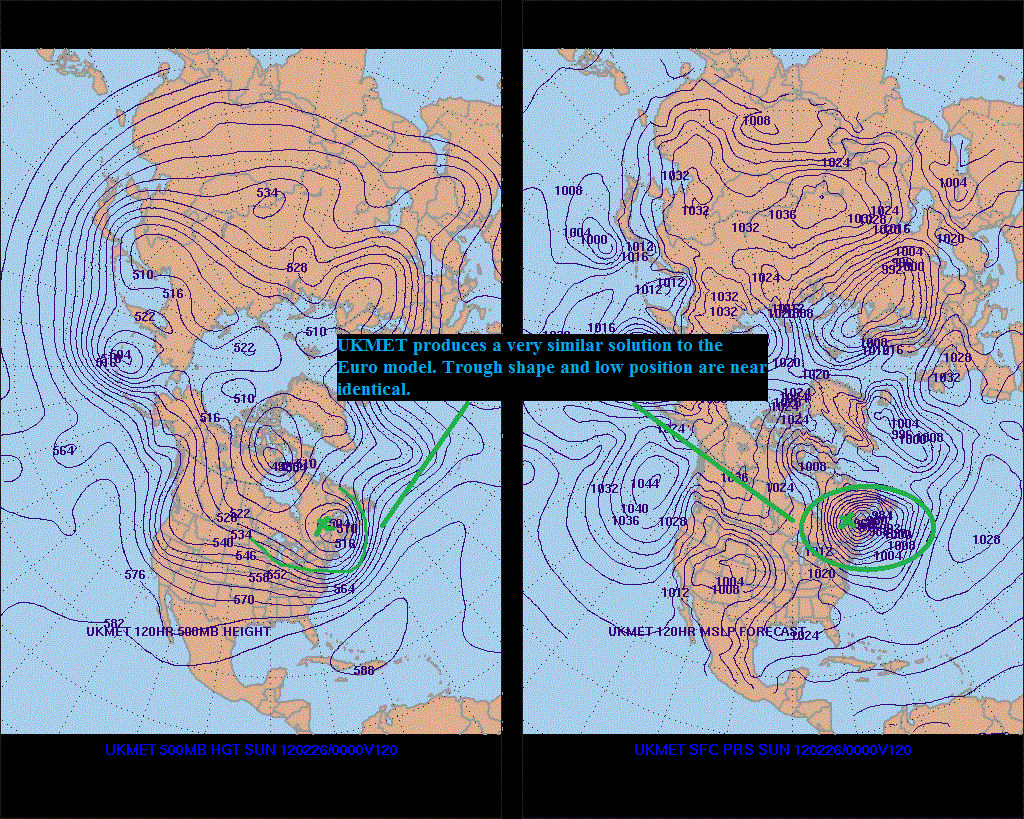 This solution would effectively deliver an upper-elevation blizzard with heavy upslope snow to Northen VT and the ADK. It would start with a slug of wet snow, moving over to rain on friday and then as that low stacked up to the north the elevations would transition to heavy heavy snow. So if heavy snow (8-14 inches in 12 hours) and driving winds are your cup of tea, Saturday might be your kinda day, and Gore-Tex might be your kinda fabric. (If that isn't your cup of tea, what the hell are you doing reading my forecasts? Go read something else).
Now, the forecast is still evolving. As the American models begin to come in, some consensus on a second soltuion is forming. The GFS model shows a much less pronounced trough moving out of the midwest (marked in green) with a surface low formed well north and west of the Euro. Though it's only really a matter of degrees.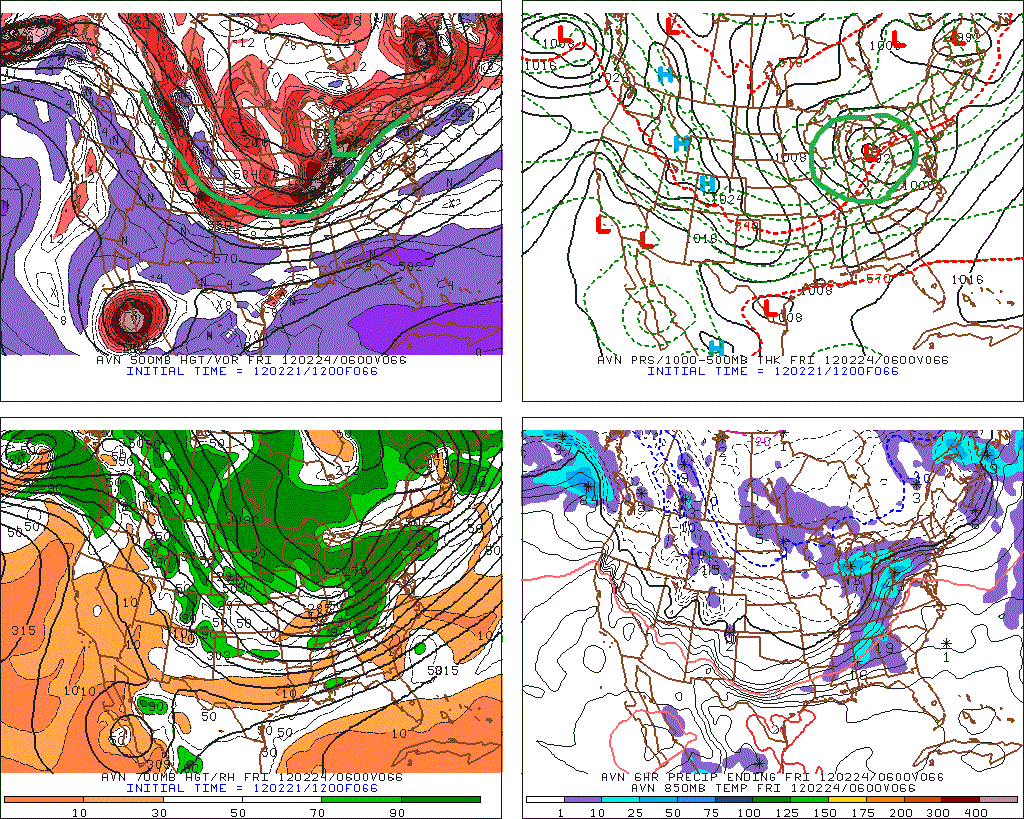 Given that the trough is not as steep, the storm is not going to wrap up as tightly. With the placement of the storm, that is a good thing. As it will, instead of wrapping up, and tracking well into the great lakes, move eastward at about its same lattitude.
This will track the center of the low (both surface and mid levels) right over the ADK and Greens. It will be rather broad and spread out, as well as being cut off from the primary cold front. With a weak wave developing off the east along the split off cold front, we'll see a very moist environment with a lot of uplift passing over New England. That's good for pow.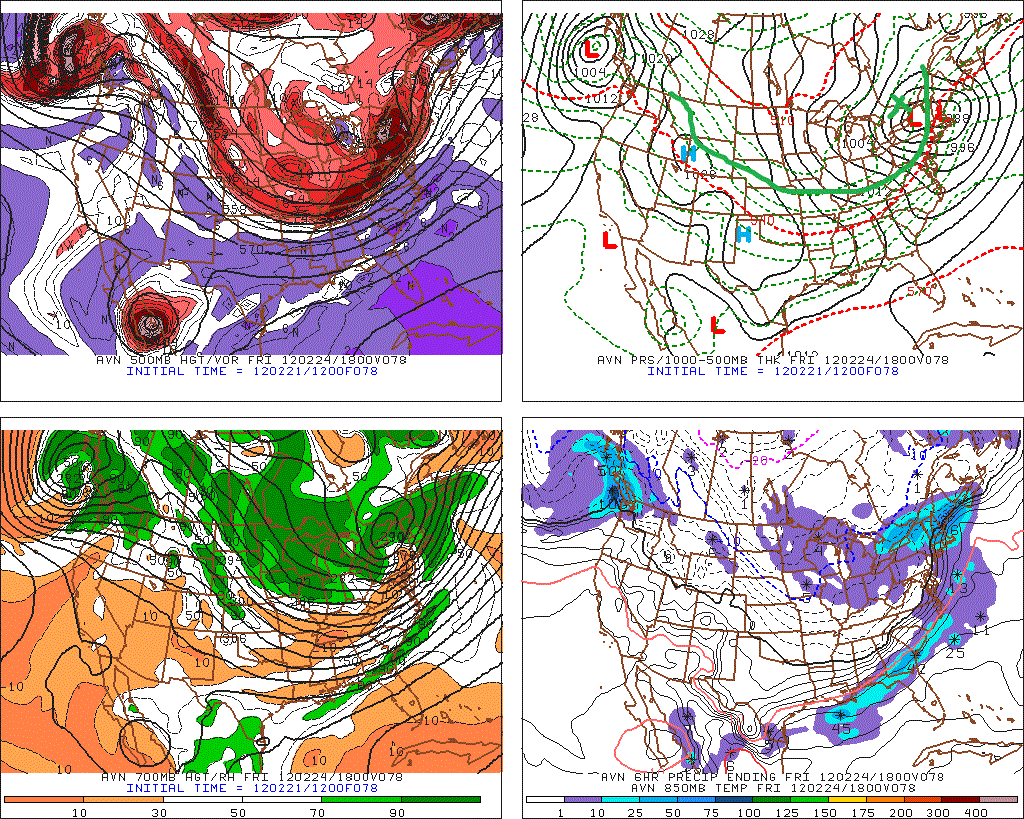 At this point I prefer this solution. I sense a trend towards the GFS in the lastes Euro modelws and think this winter has been about less amplified solutions. So I base my forecast more on the GFS than the Euro. (No really. I just wrote that.)
Thus, with that preface what I think happens is as follows.
Update REGARDING THURSDAY BEFORE we even get into this storm, it's becoming clear to me that we'll have an event on thursday before the primary event hits. On thursday a wave of low pressure should develop along a frontal boundary that will be draped across southern NY, VT and NH. This wave will move along that front and based on the early wednesday models bring advisory level snows (I think 3-6 inches) to the higher terrain of the ADK, Greens and Whites.
Now after that I think the following forecast holds true:
1) We see the development on friday of a low that tracks into western PA/NY/Lake Ontario. That low then slides east at about the same lattitude and deepns to about (1000mb. moderately strong). Upper elevations in the ADK and Greens and Whites will hover just around 0c as WAA snows on the front of the system bring 3-6 inches of on Friday.
Update at 5:40AM on 2/22/2012 I'm beginning to think more of a thump is possible on friday. I'm watching that closely. end update
The primary low will be then drawn under the h500 trough as it slides eastward over NY, VT and northern NH. This will occur satruday morning early and through the day saturday. We'll see a vertical stacking of the primary low with a weak wave developing off to the east. In patterns like this the western Greens do very well with their orographic enhancement pulling a ton of of moisture out of that vertically stacked low. Easy was like this. Thus I'm inclined to call for another 5-10 inches as the low pulls through on Saturday. Lastly, that wave that was spawned will deepen as it moves to the northeast and keep a cyclonic flow over the region resulting in snow showers Saturday into Sunday across the high terrain of the Northeast.
I think when all is said and done totals will be in the 8-16 range throughout much of mountains of Northern NY, Vermont and the Whites. We'll see significanly lower amounts below 2000ft and possibly some strong winds satuday. All in all though, right now I'm feeling good about this one. I'll of course keep you updated right here and on facebook . So don't forget to check back here as the week progresses to see where this Fox is headed, and if you need any last minute gear to be ready, think about checking out the Outdoor Gear Exchange!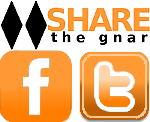 Tags:
Backcountry Skiing
,
East Coast
,
Fox
,
Lionel Hutz Weather
,
lionelhutz
,
lionelhutz ski weather
,
Major Winter Storm "Fox"
,
New Hampshire
,
Powder
,
Powder Skiing
,
Powder Snow
,
ski forecast
,
Ski Weather
,
Upslope snow
,
Vermont
,
Vermont Powder
,
Vermont Powder Skiing
,
Vermont Ski Forecast
,
Vermont Ski Weather
,
Vermont Upslope Snow
,
VTah
,
Weather
,
winter storm naming
16 Comments
Please consider visiting our sponsors.
Leave a Reply