September 30, 2010 12:45 am | Category:
Skiing
After many hot summer months, and too few Indian Winters, Dwyer decided that the only way he'd complete his lets-ski-every-month-of-the-year-streak would be to pilfer the the holiest of Alta's pistes: The Devil's Castle.  Dwyer shares the same zest for small patches of snow as our counterpart Greg does, and as such proceeded to scurry up endless moraines of scree right into the heart of the Castle.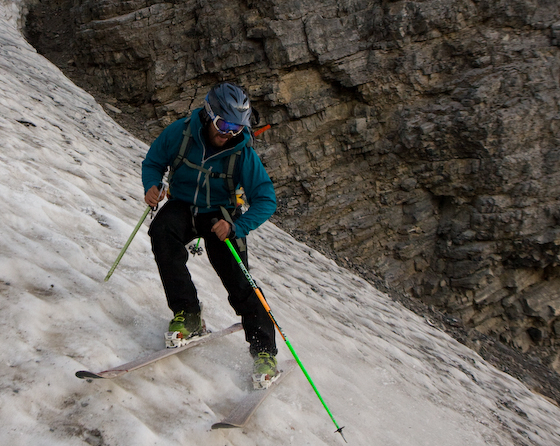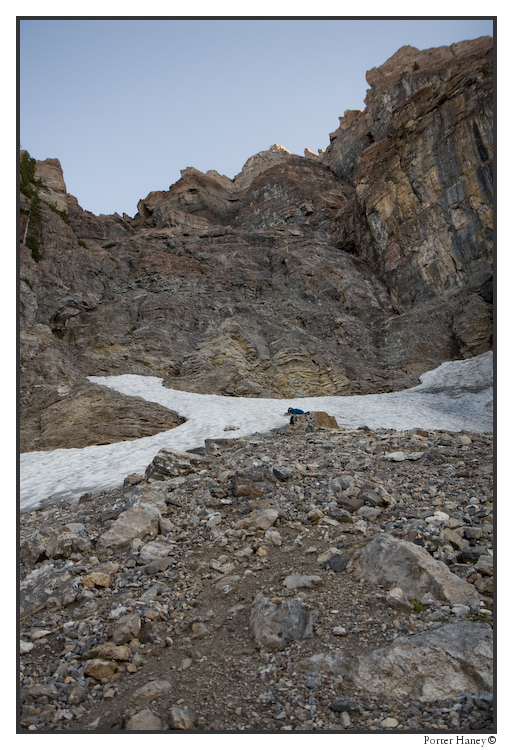 Dwyer's convinced this year's last strip of snow remotely resembles a thong.  At least that was his exclamation after looking at the Albion Basin interwebz cam.  Upon further inspection I can't say that I would disagree.
Dwyer trucked it right up that snow field, like a 4 year old in the ball pit at McD's.  He was to the top before I could hardly snap a shot of the bootpacking and ice axe schwacking.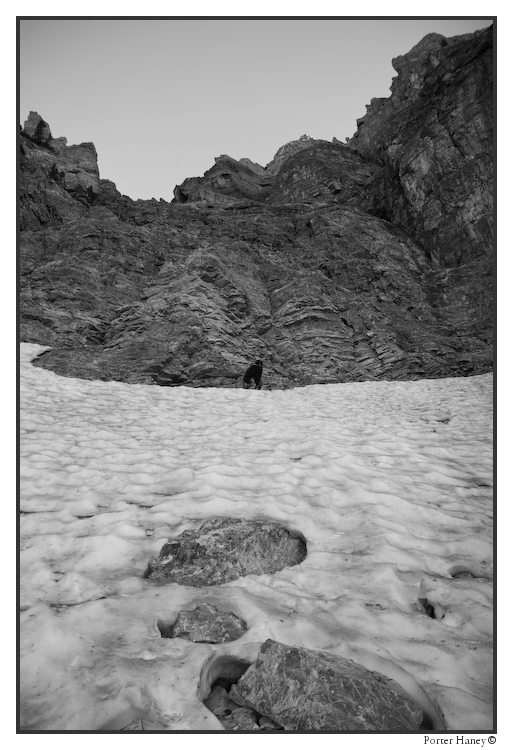 I snapped one tender morsel of the evening sky, before Dwyer could click in.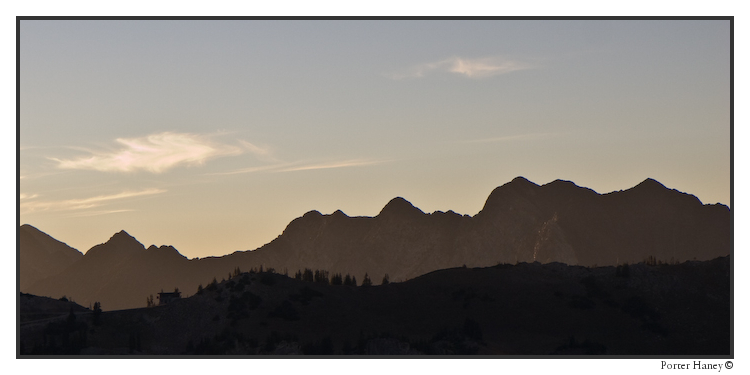 Collins Patrol shack on the left, Superior on the back right – which happens to be where we've derived this week's SPAM from.
ENOUGH already, just give us one little ICY faceshot until winter rolls in for good —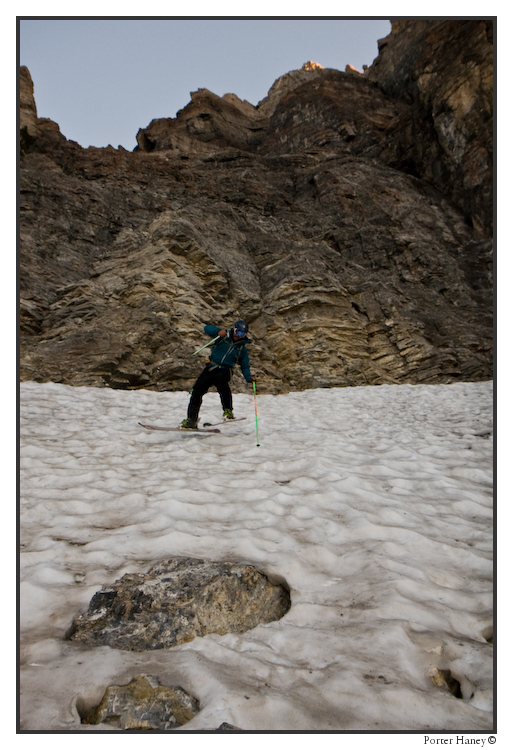 Maybe another for good measure.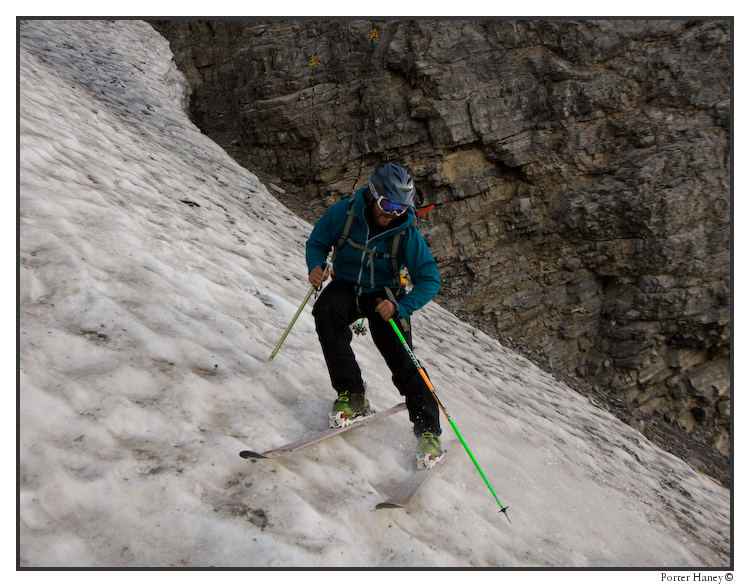 I'm likin' those Lichen in the background.
Thanks for reading, we'll be back with some 2010/11 snow real quick.
In the meantime, buy a calendar!  And buy one for your significant other, and your parents, and your boss, and whoever else likes to Schuss more than sit at their desk.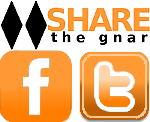 Tags:
Utah
4 Comments
Please consider visiting our sponsors.
Leave a Reply