The
Skiing Photos AMalgamated
Series (SPAM) is
FIS
' way of stoking your fire for winter! Every-so-often we will be releasing a photo-amalgam, and offering the work as a FREE download to jazz up your desktop background. GIT SUM!
New year, new FIS SPAM! This week's installment is the result of a walk up high in which we came away with a lesson learned: The line is not ready. We tried to cash in on our Last Chance, but as the experience goes into the history books as a day in which no one got hurt, there's not too much else to say about this, except "this one isn't ready yet." Happy New Year.


Photo: Christian Theberge. Production: Greg.

If you like this SPAM you can download a higher resolution copy for your desktop background right here:
Thanks for checking out the SPAM series on FIS. I should get a TR from the outing up later THE FULL TR IS NOW UP! If you want to buy this SPAM on a 42″ poster click here. Happy new year! (HEY! Share this on facebook!)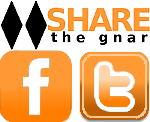 Tags:
Action Panorama
,
action skiing sequence
,
early season big mountain skiing
,
East Coast
,
East Coast Big Mountain Skiing
,
skiing photo stitch
,
Skiing Photos AMalgamated
One Comments
Please consider visiting our sponsors.
Leave a Reply