The
Skiing Photos AMalgamated
Series (SPAM) is
FIS
' way of stoking your fire for winter! Every-so-often we will be releasing a photo-amalgam, and offering the work as a FREE download to jazz up your desktop background. GIT SUM!
Just a quick Friday "have a good weekend" SPAM Bonus Entry from the FISkiers. As an extension to SPAM #3, where we saw Dwyer schussing up high on Little Superior, let's catch a glimpse of him Zchussing Ze Lower Znowfields of Zuperior too.



Ahhhhh… isn't that better now? Have a good weekend y'all. Pray for znow! Last year today, FIS had it's first "big day" when it snowed and we schussed it. Check out that TR and other early season misadventures from last season playing now in the "Cream (of the crop) Browser" on the front page.
Oh right, I almost forgot. Here's the desktop downloads for SPAM #3.5: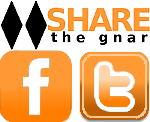 Tags:
Action Panorama
,
FIS SPAM
,
Little Cottonwood Canyon
,
little cottonwood canyon skiing
,
Little Superior
,
Little Superior skiing
,
Photo Amalgam
,
Photo Mosaic
,
Ski Little Superior
,
Ski Photography
,
skiing photo mosaics
,
SPAM
,
Utah
,
West Coast
Please consider visiting our sponsors.
Leave a Reply