Based on yet-another spot-on forecast by the esteemed Lionel Hutz, the FIS east coast bureau was ready bright and early today for a systems test in preparation for the upcoming ski season. Most of us were of the impression that we were merely going to practice getting up early, and carrying equipment up a mountain. There might be a few flakes to enjoy posing with, but no one had their expectations set very high. Little did we know though, this systems test was no mere calibration of the deep-mergency pow-cast system; this was a full fledge flakes-and-foliage and fast-grass adventure in the making. Indeed, as we made our way higher in the early morning light, we were delighted by the snow piling up deeper and deeper. Unwashed masses that we are, we decided to take a bath in Ullr's gifts.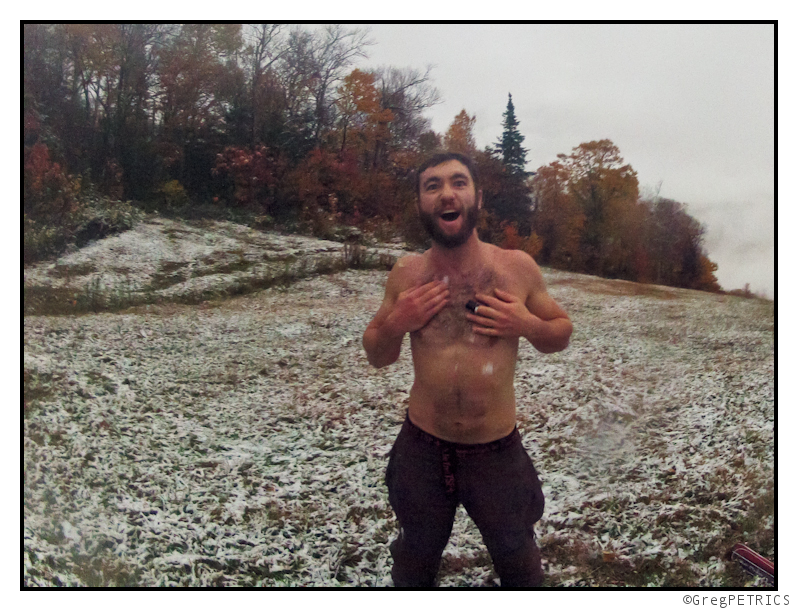 Hey now… ok then… good morning to you too Jake. KC tried her best to ignore the chest hair asunder, and kept heading higher.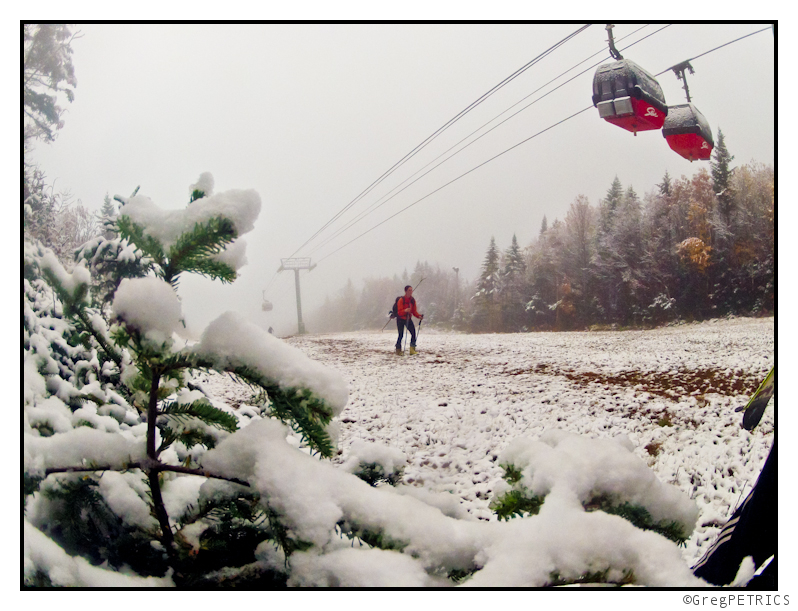 We got up top and were STOKED to get our first taste of winter of the season! With no time to lose though (several of us had to get to work), we slapped our skis down, and started the schuss. Sweet glorious schuss. Schuss schuss schuss! First SCHUSS of the season!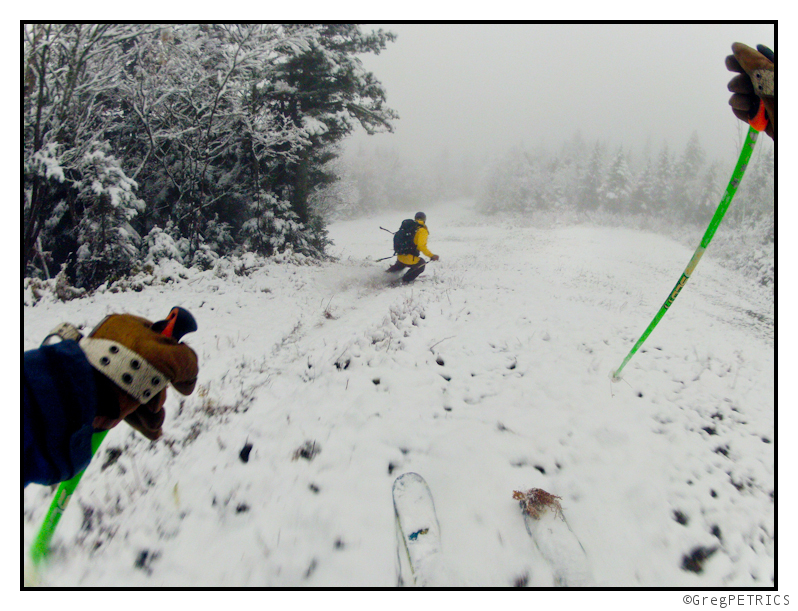 Was it the best EVAR? Of course not? Was it skiing on October 8th? Youbetcha! I'll let the pics do the talking for a while.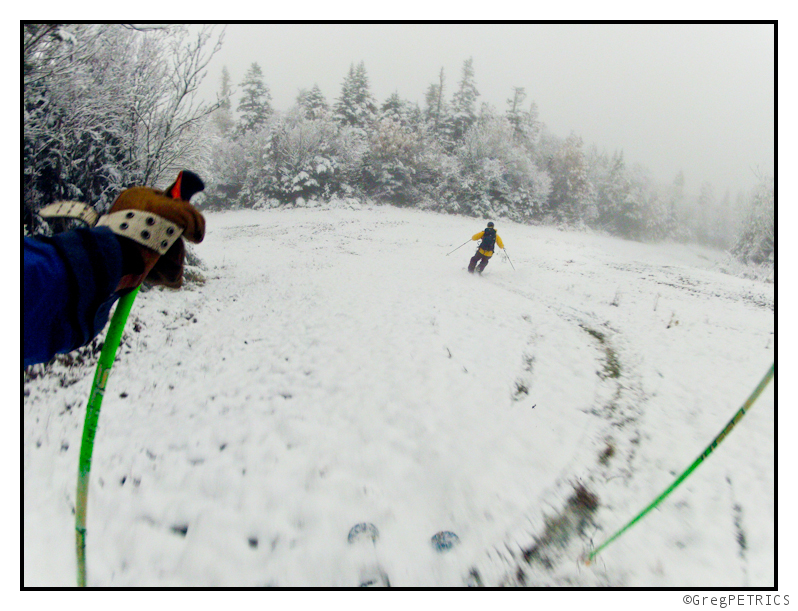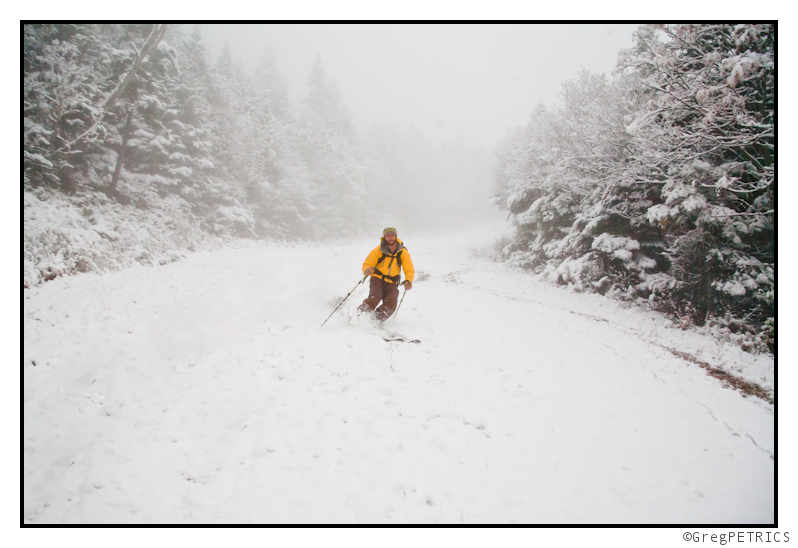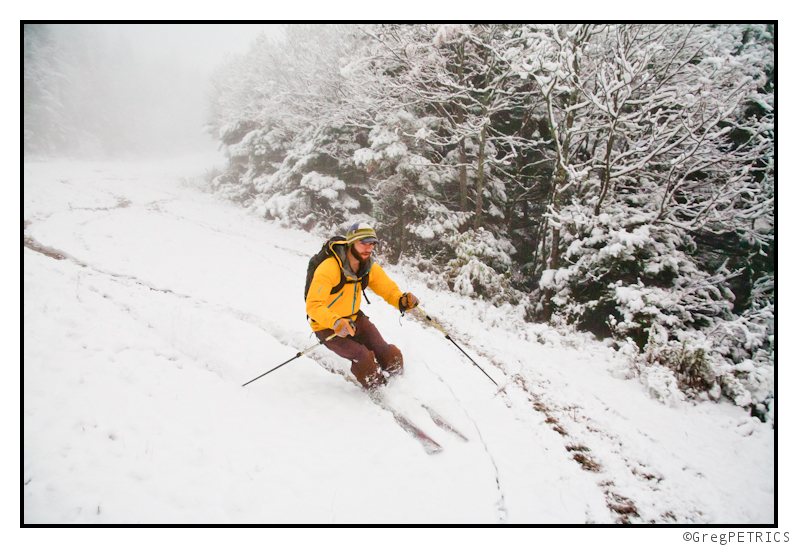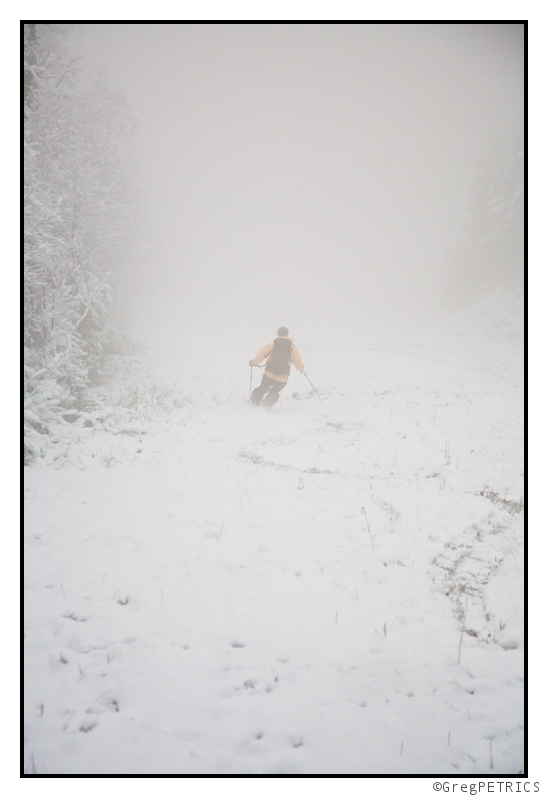 "Wahoo! It's strange and normal at the same time!" said KC.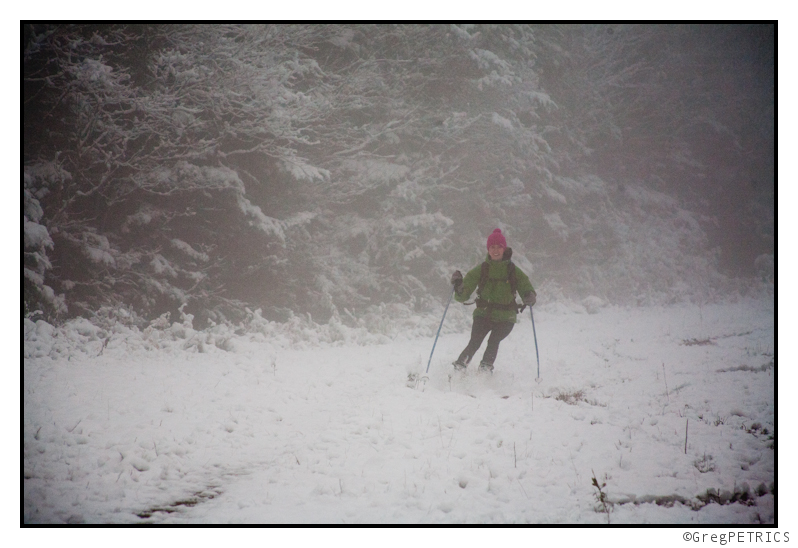 Wahoo indeed lovely lady!
The snow petered out quickly, and the sound of rocks and pebbles scraping at our bases told us the skiing of snow had come to an end. At this point you might be wondering: "How does one get down from this high elevation fun?"
I'm glad you asked, but did you think there would be any other answer besides: "SCHUSS!" ?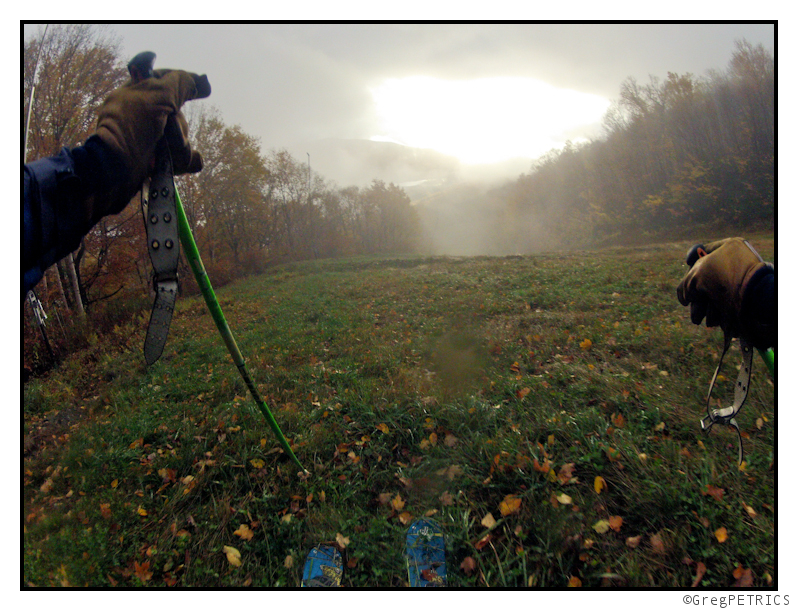 Didn't think so ;)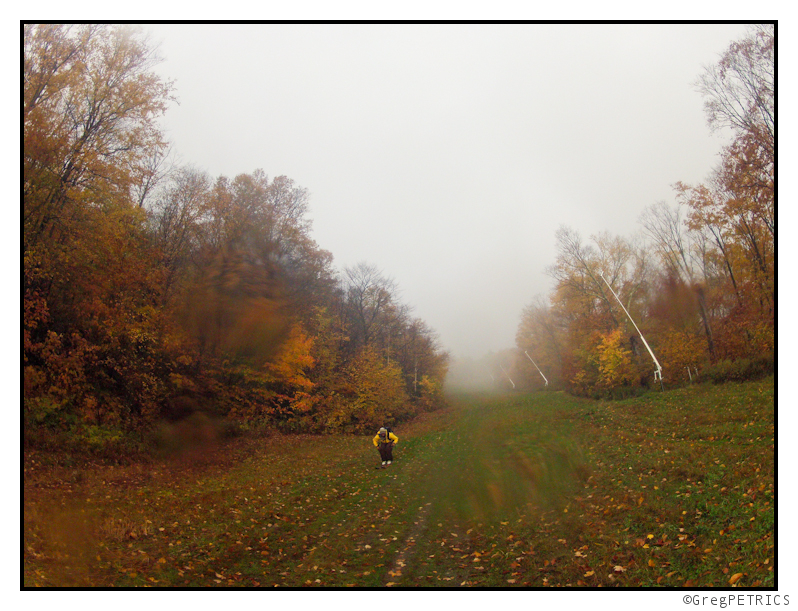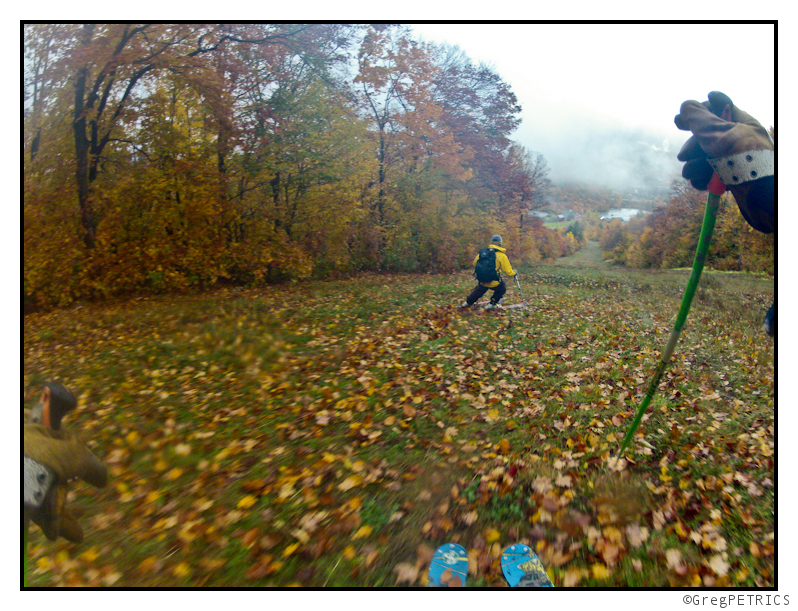 Thanks a bunch for checking out our early-season Systems Test here on FIS!
Like us on Facebook if you want to stay up to date with us all winter long! 'Till next time: GIT SUM!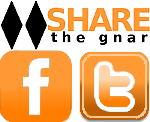 Tags:
Early Season skiing
,
East Coast
,
Snowliage
,
Vermont
,
Vermont early season skiing
27 Comments
Please consider visiting our sponsors.
Leave a Reply