Ahhhh shoulder season la nina. Nothing makes the weather writer happier than realizing you're in for a six to eight weeks of rollercoaster weather and computer guidance. Watching the weather and the computer guidance go from warm and wet to cold and dry, to dry and warm and back again to cold and wet all in the span of 36 hours makes your head spin and drives you slowly insane. Aside from reducing your forecast accuracy beyond 60-72 hours to a range similar to that expected of a B-24 over Dresden(firebombing joke…too soon?), it simply sucks the fun out of the venture. To some, if you know you are going to look like a fool, then what's the point? I guess that's a valid perspective if you care about being right all the time, however I think it misses the point. Weather forecasting is about guessing what you think will happen and discussing the possible scenarios- NOT telling somebody what will happen as if you have the grace of god. (And if you do….give me a call. We have some things to discuss). PLUS- as Ms. Hutz will tell you, since the fear of looking like an idiot hasn't stopped me from doing anything so far (see e.g.: Opening 37 seconds of my first ski run ever) so what's the point in starting now? And with that lets head into a discussion of the exciting and wooly weather weak to be:
Let's start with what we know: It's going to be warm and misty for the next 36 hours or so. Energy ejected out of the west's large storm complex (where it did good things) moved along a baroclinic zone and deepened in the upper Midwest/great lakes. Ahead of it, the southwesterly flow is spiking temps and dew points. The front should crash through by Tuesday night. Models are a little divergent with total rainfall amounts right now but I'm not going to go splitting hairs when there is enough garbage later in the period to discuss.
Now once the front comes through, Food Shopping Wednesday (coining new term alert- if we have Black Friday, and Boxing Day andCyber Monday, then why the heck can't we coin a term for the Wednesday before thanksgiving? You know you ALL run to the store because you are out of random spice A or you need more green beans, and so I'm coining the day "Food Shopping Wednesday" …get on board. Other options include "come home from college and get drunk with high school friends day", "listen to crazy aunt rant eve", or "enjoy grandpa's slightly racist but still funny storiesday") looks to dawn cool and below average. Winds behind the front will have come from 250 to 270 degrees (w/sw). This is a good direction for some lake enhanced moisture to make its way into the adk and northern greens. Thus I'd expect at the very least some light snow flurries across the higher terrain on Wednesday interspersed with periods of sun later in the afternoon. With clear skies at night and maybe some surface dusting temps will bottom out Wednesday night. Single digit lows are possible in favored sports (KSLK- we're looking at you buddy).
Thurdsay will dawn cold and actually quite nice. Winds will turn to southerly in advance of an approaching storm system and a few higher clouds will stream into the north country. Temps will rise through the day but stay close to the freezing mark through early afternoon.
As the day turns into night and you start to wonder why you at all that food, another storm system will be gathering strength in the upper Midwest again setting the stage for a 36-48 hour period of unsettled weather. Right now there is a ton of model disagreement over what this period will feature. The latest operational GFS run shows the best solution of the bunch and one I can actually buy into. It shows a deep surface low over the upper lakes breaking off a weak surface wave to the south and east. This surface wave actually is our friend even though it doesn't bomb out like a secondary low should (well…"should" in my fairy tale world with rainbows, unicorns and knee deep puppies). See what's going to happen is that the primary low will turn winds southerly again and with upper level temps above freezing and lower level temps below freezing by early Friday morning, try to bring some junky mixed precip into the region. The pesky surface wave to the south however shuts down some of the warm air advection and helps to drag a new front through the region later on Friday, killing the precip BUT also killing the real push from mixed junk sack to rainy poop. (Yes. Mixed junk sack and rainy poop are weather terms. I swear). Accordingly it looks like right now- we have a chance to turn a mess into a nada event…and that's not bad.
Once the front busts through by Friday mid-day temps will drop again. With a surface low in the lakes the winds will flow from the 250-280 direction over the lakes into the ADK and Greens bringing another chance for flurries and snow showers to the region. This flow persists through Saturday. There is some similarity to the lake effect event of 12/9/09 which brought a rather nice snowfall to the ADK. I'm watching this pretty closely because but don't want to get nuts right now because the run-to – run consistency of the models is lacking. However in this Nina shoulder season sometimes you just aren't going to get consistency and need to grasp onto what you think makes sense and go with it.
I'll keep you updated.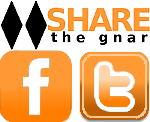 Tags:
adk weather
,
East Coast Weather
,
high peaks weather
,
Lionel Hutz Weather
,
opening day skiing
,
Vermont Ski Weather
,
Vermont Upslope Snow
10 Comments
Please consider visiting our sponsors.
Leave a Reply