January 11, 2011 9:24 am | Category:
Weather
Stop me if you've heard this before (and you have- here , here and here) : a deepening coastal low will bring snows to a large strech of the Northeast, however it's inland reach is debatable.
WRAP-UP
Wow…what a storm. Sometimes things just blow up. And this one sure did. It was hard to keep up with its expansion as it deepened. I'll be the first to admit the models and the forecasts (including mine) missed the boat on the 10 or so inches that fell in the ADK along with the heavy snow that fell deep into Northern NH. I'm happy with my morning update and it's catch of the totals along the southern spine. I was a little low on the totals in the MRG region but wasn't quite as slow updating and realizing some good snows would fall there as the NWS. Further North I under forecasted the totals in places like Jay and Stowe by about 50%. Can't be perfect I suppose.
Anyway…brief wrap up of snow totals:
Cannon Mt: 24 inches
Bretton Woods: 18 inches
Wildcat: 20 inches
Loon: 12 inches
Waterville: 15 inches
Sunapee: 18+ inches
Cranmore 14 inches
Ragged: 18-24 inches
VT
Jay Peak: 15-19 inches
Mt Snow: 20 inches
Stowe: 9-12 inches
Killington: 17 inches
Okemo:14-16 inches
Sugarbush: 11-18 inches
ME
Sugarloaf: 8-10 inches (that little?)
Sunday River: 14 inches
Saddleback 18-20 inches
MA
Jiminy Peak: 22-32 inches
Wachusett: about 2 feet
Berkshire East 12+
Nashoba Valley: 13+ inches
UPDATE:
It's inland reach is debatable no longer.  Upper level dynamics have pivoted the system and is driving precip towards the NW.  With an incredibly heavy band passing through Southern VT and the Berkshires, these areas will have little trouble reaching the higher end of the forecasted totals below. 12-16 inches of snow is likely in many places.  Further north The Green spine from K-Mart through MRV will see amts in double digits along east facing summits.  In the Mansfield region east facing slopes will see the highest totals and those will be in the 4-9 inch range with lesser amounts north.
Older Post:
Not much to say on this storm aside from what I already said.  Low pressure emerged off the NC coast, stole some energy from a weakening low on the western side of the Appalachian mountains and is deepening.  It will move up off the NJ coast and then head NE towards the Cape.  In doing so it will tap strong moisture feeds from the Atlantic and a deep cold conveyor belt from an cold high pressure to the North.  This will spike snowfall for a large portion of the NE.  Coastal areas from NYC though Boston are looking at some serious snows. 12-24 inches will be possible in this region through the end of the day Wednesday. 
Further to the north the snowfall is less clear.  There is a pretty wide model spread regarding the QPF totals for much of NY, VT and NH.  Using history as a guide and leaning towards a slightly more easterly track, I'm forecasting 6-12 for much of southern VT.  Perhaps a pocket or two of higher amounts are possible (say 14-16) if we get some decent orographic lift on the NE wind.  NY looks like the least likely to get significant snows. Catskills are in the 3-5 range with the ADK looking at just a few inches.  NH will have quite a spread.  Coastal and southern NH could see significant snows with a steep cutoff towards the North.  MTW and the Presi range will likely be in the 8 range.
I'll update you as the storm kicks into high gear later today and tonight.
To respond to some of the comments below regarding upslope snow:
I actually think there will be a period of pretty strong upslope snow on the evening of the 12th and on into the early morning of the 13th.  Time/height analysis shows strong low and midlevel lift, saturation through the column and some very good temps for snow growth.  Ideally you want maximum vertical ascent through air that's at or near saturation and temps between -10 and -15C to maximize dentritic growth.  While we're at only -8C to -10c  along the spine and a little colder in the ADK that should be more than sufficient to get some nice flake shape.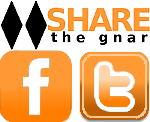 Tags:
east coast bureau
,
lake placid ski weather
,
lionelhutz ski weather
,
magic mountain ski weather forecast
,
mount washington weather forecast
,
nor'easter
,
ski forecasts
,
stowe ski weather
,
Upslope snow
,
Vermont Ski Forecast
,
Vermont Ski Weather
9 Comments
Please consider visiting our sponsors.
Leave a Reply