Are you reading closely?



Every powder turn has three parts… or acts. The first act is called "The Pledge." In order to get a powder turn, the glissader gathers something ordinary: potential energy. They do so by either motorized, or self-propelled (backcountry.com link) means, but either way it requires some commitment, or pledge. Indeed, one must go up before skiing down.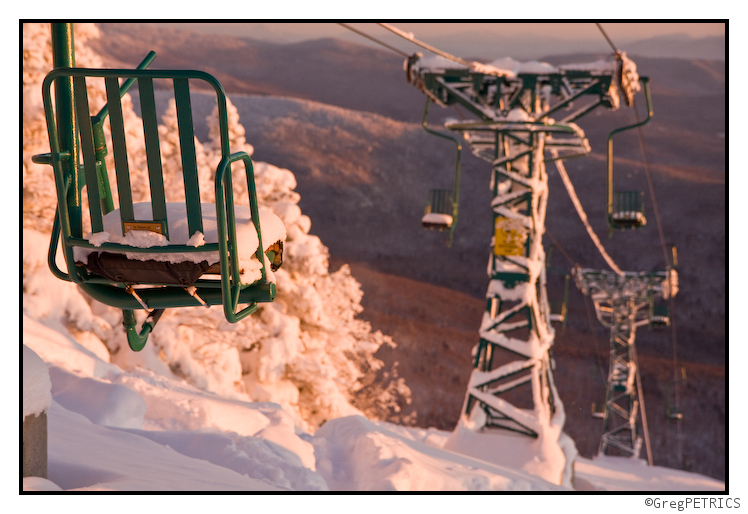 Views during "the Pledge" are advisable:

The second act is called the "The Turn." At this point the glissader takes their ordinary potential energy, and makes it do something extraordinary: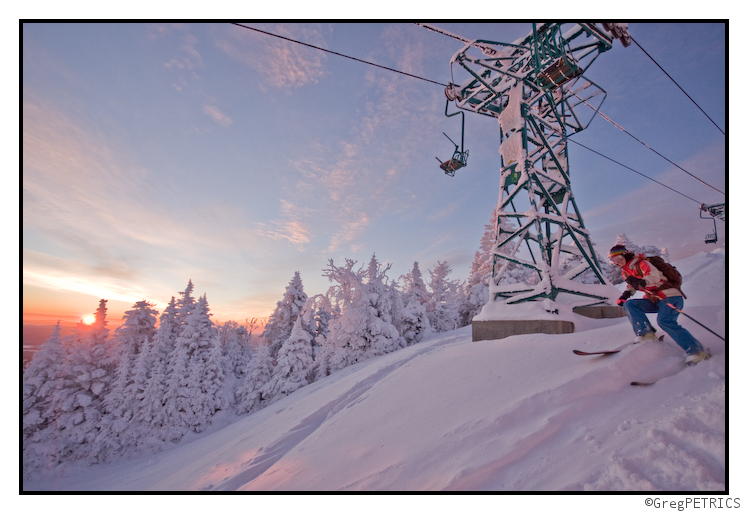 Now you're looking at the glisse… but of course it may not be a powder turn. Indeed it's not enough to just make a turn and call it a powder turn: you've got to have some powder. And that's why every powder turn has a third part; the most important part…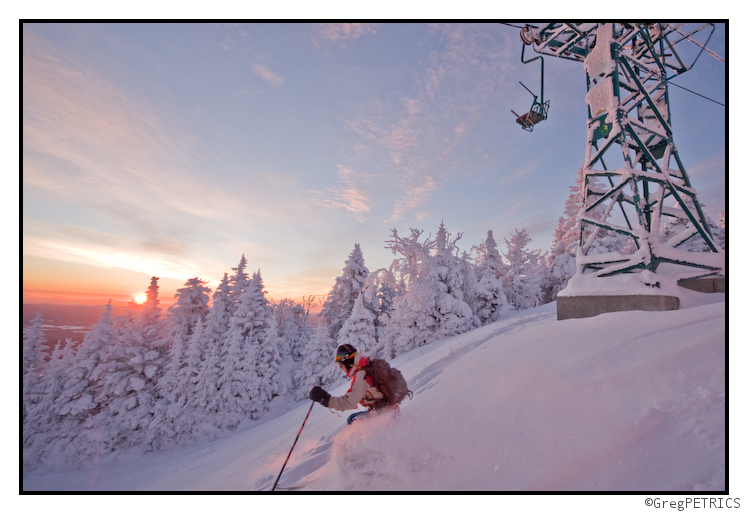 The part we call: "The POWstige."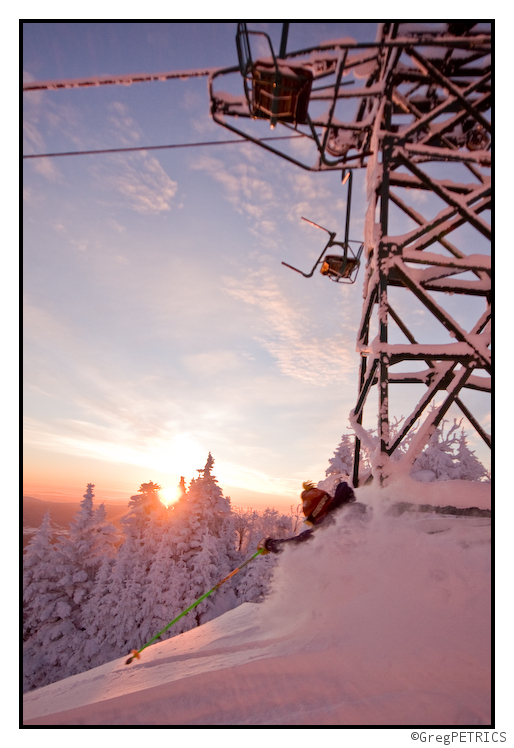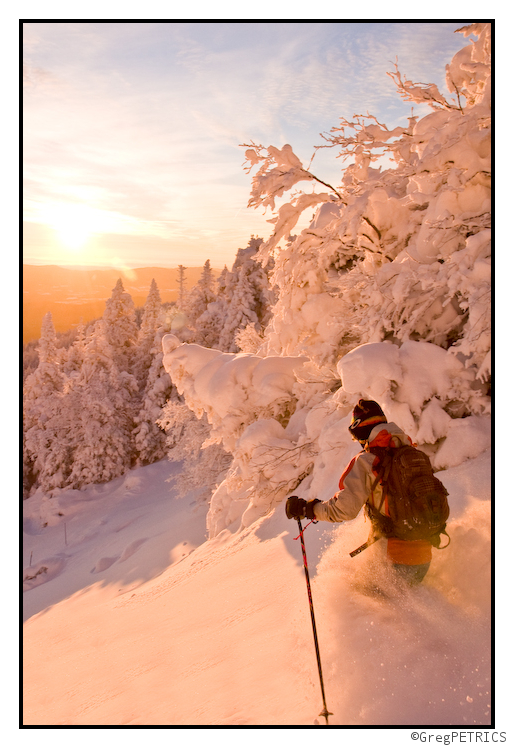 Hope you had a great weekend! Enjoy this post? Why not share it on facebook? Enjoy our photos, and need a calendar? Why not grab a copy of our 2011 Ski Stoke Wall Calendar? Looking for ridiculous east coast powder ski/ride stoke? Check out VTah Part V! Thanks for reading FIS!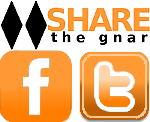 Tags:
East Coast
,
Mad River Glen Powder Photos
,
Mad River Glen Sunrise
,
Powder Skiing
,
Powder Snow
,
Sunrise Skiing Photos
,
Vermont
,
Vermont Powder Skiing
,
Vermont Powder Skiing Sunrise Photos
16 Comments
Please consider visiting our sponsors.
Leave a Reply