A mysterious beast of legend protects our mountains' pow in the northeast: The taciturn Pow-fa-hoofus. Don't be confused with its closely related, but entirely different relative the Wampahoofus. This fiend is a distinct creature with all its own habits and rituals. Patrolling the mountains only on nights around the time when the moon is both at its apogee and full, and only when powder snow blankets the hills, the Pow-fa-hoofus protects our mountains by devouring the blood of skin-track-booters, line snakers, and skin-track-booter-complainers (the pow-fa-hoofus believes you should just devour their blood or shut up). Utilizing snowblades mounted with three-pin bindings, and skins made of actual skin, they are a beautiful and deadly element of the fauna in the northeast.
For all my years, I've always wanted to peak one of these paladins-of-the-pow, and so when I observed that my astronomical calendar (hint: BUY!) indicated the moon nearing both apogee and full, and with Lionel forecasting pow, we decided to continue our series of several sunrises in the hopes of spying a Pow-fa-hoofus. For three days our efforts were futile, but on the fourth we were rewarded with a sighting of not one, and not two, and not THREE, but FOUR Pow-fa-hoofii out for a romp. I apologize for the grainy quality of the photos that follow, but since these creatures retreat to their dens at first light, its impossible to capture quality images of them in their habitat.
As we approached the first of the bunch–a male–he schussed silently away, indifferent to our presence. Either we went unnoticed, or our behavior was approved by the beast, and did not warrant our blood being devoured.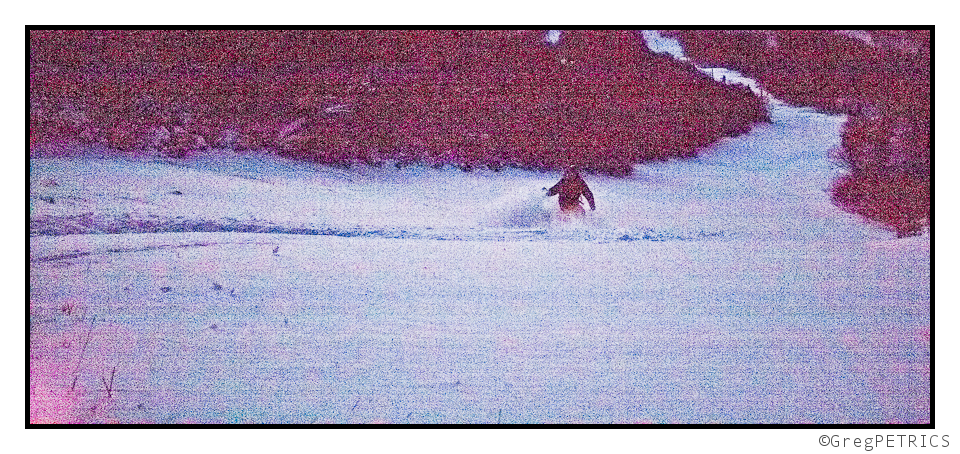 The second carefully farmed the snow so as to preserve as much powder for as many as possible. While savage and brutal to those who are deserving of their wrath, the Pow-fa-hoofii have a moral code which is apparently highly developed. Splendid!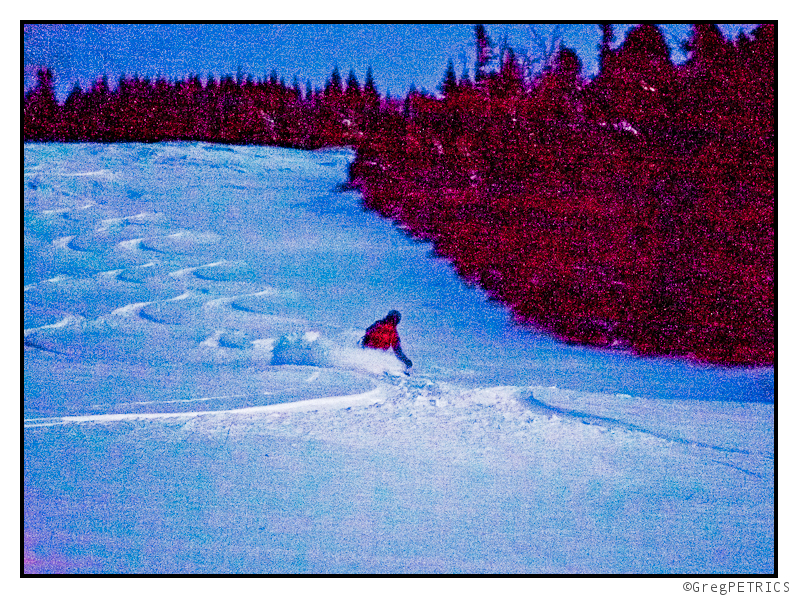 The third–the lone female of the hoi polloi–exhibited behavior resembling that of her Wampahoofus relatives. In the case of the Wampahoofus, the females only go around the mountains anti-clockwise whilst the males traverse them all clockwise. In the case of the Pow-fa-hoofus the difference is in the turns they make; the males make only left turns, and the females make only right turns. FANTASTIC!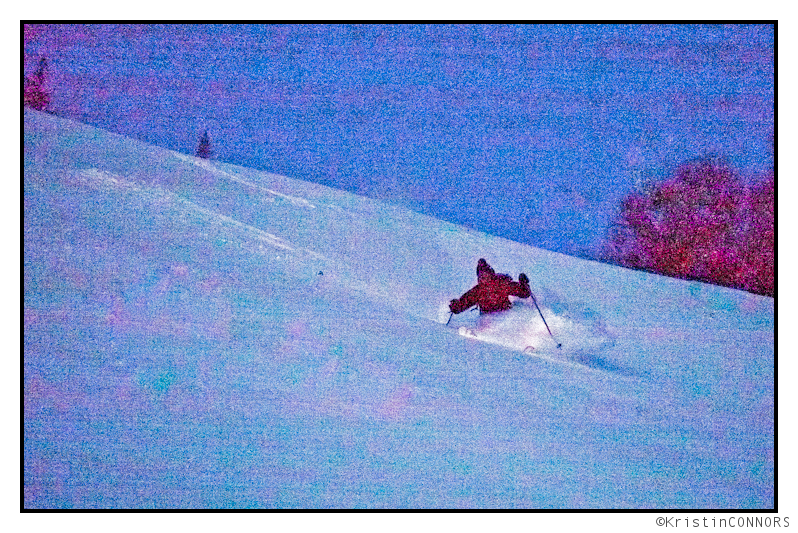 Finally, as the sun neared the horizon, I was able to catch one fleeting glimpse of the fourth (a male) hustling back to his den. Look at him go!!!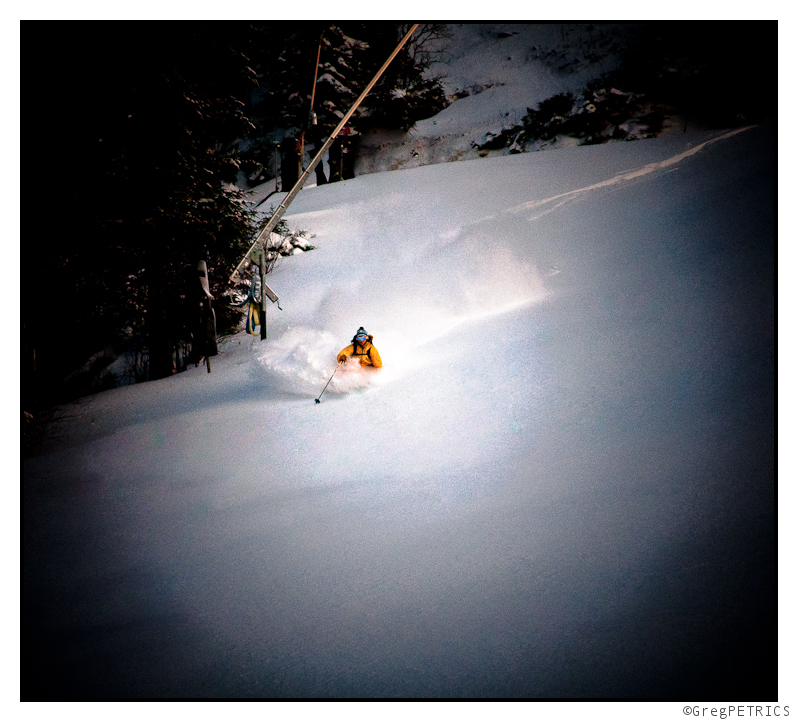 This will be a morning I will not soon forget: all within the span of a short hour or so I sighted four Pow-fa-hoofii schussing their beloved pow. Beautiful and mysterious; silent but deadly.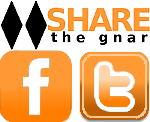 Tags:
East Coast
,
Powfahoofii
,
Powfahoofus
11 Comments
Please consider visiting our sponsors.
Leave a Reply