A Trifecta
March 8, 2010
The snow was a bit wind beaten, but KC didn't care, and was just happy that it was safe for consumption.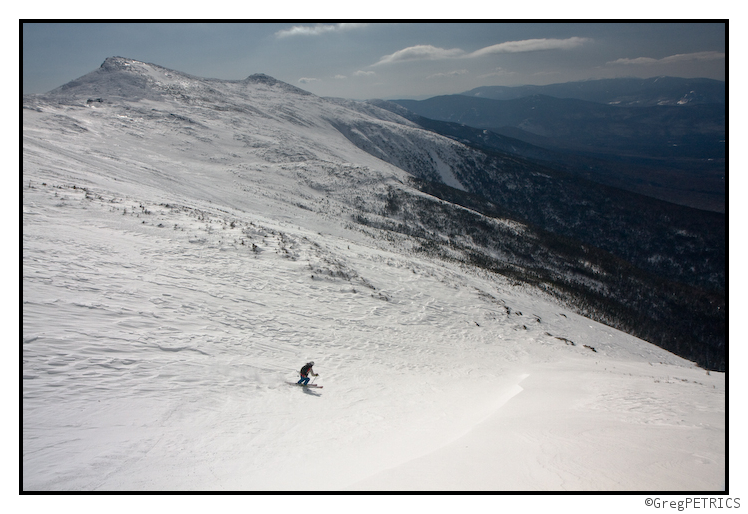 The curmudgeon however was predictably curmudgeonly and demanded a refund for his lift ticket.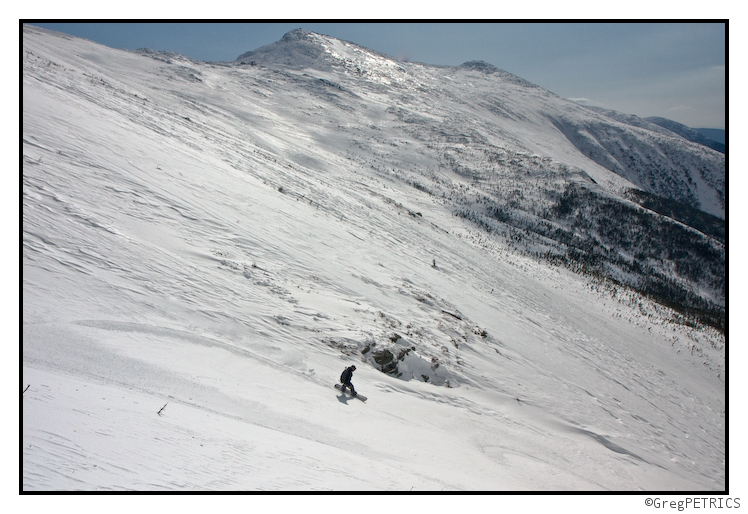 At this point some of you may say: "Wait a second Greg! You HAVE done that last ski descent in Vermont before (e.g. see here)!" To that I say: "After an avalanche cycle as significant as the one that recently slammed the rock pile, it might as well have been my first time there." Indeed, the previous storm featured significant snow and winds out of the east, and resulted in an avalanche cycle the likes of which probably hasn't been seen in dozens of years. The avalanche plain visible beyond KC in this picture is probably a half mile distant, and the last time I saw it was no more than a dozen meters wide.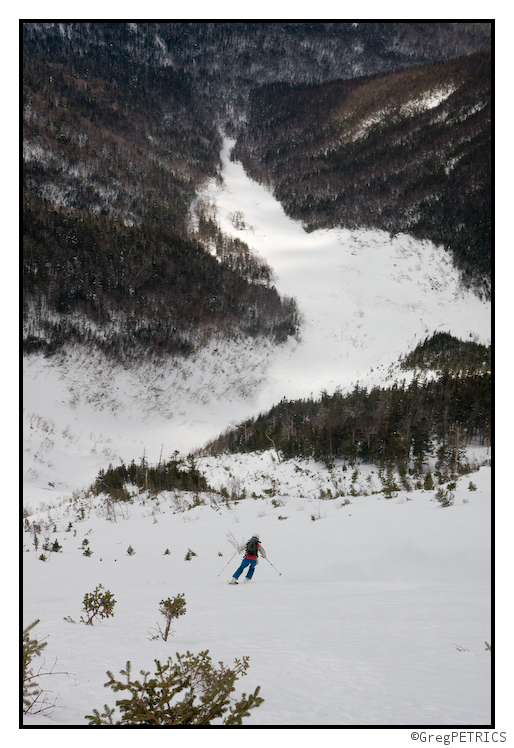 First descent in a newly formed gully thanks to the avalanche cycle? Nope… tricked you! At LEAST the photographer must have gone first ;)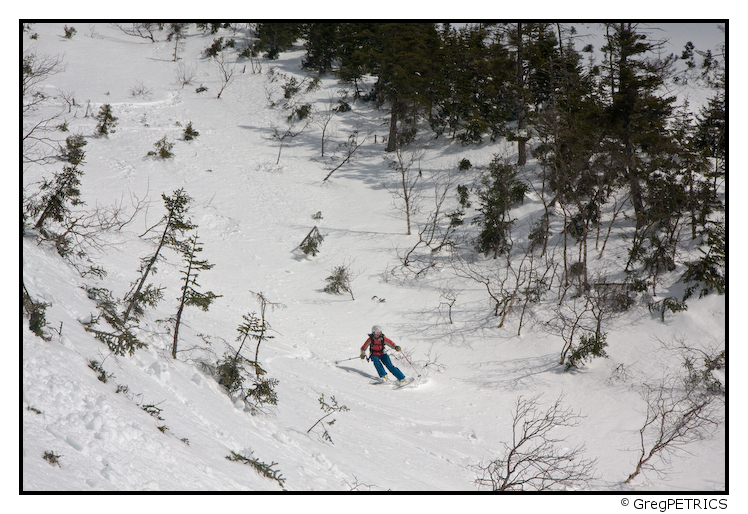 The evidence of the destruction at the bottom of the basin was simply astounding. So much snow was at the bottom that it made the route out almost unrecognizable. This part is usually kind of narrow and shwacky.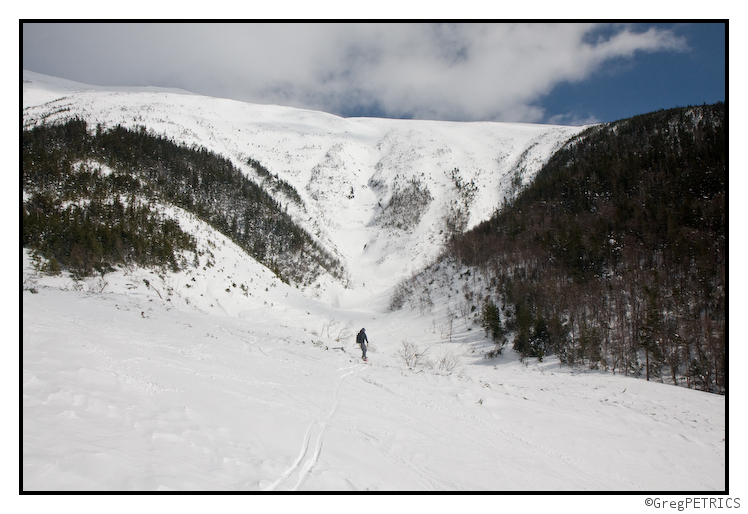 Wow.

If a 30 year old tree is snapped in half and deposited yards away from its stump, I'd say that makes it greater-than-or-equal-to a 30 year avalanche… but I'm no expert.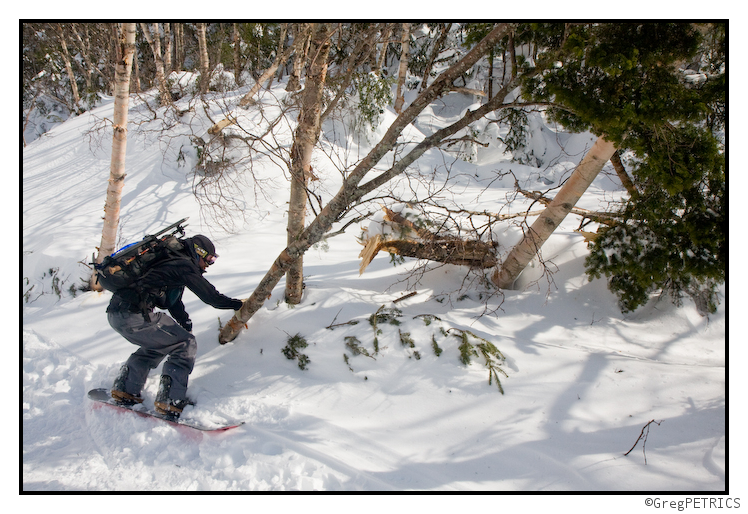 In the end none of us could have asked for better skiing from these three states. Rarely can you be so lucky as to get such great outdoor experiences from all three in as many days. Sure, there are more gnarly lines in each of these states, and of course they all can (sometimes) feature better snow, but after all, this trip report is called A Trifecta, not The Trifecta. It seemed like everywhere we went we found soft snow, good lines, friendly people (well… if you don't count the selfish Vermont cardboard sign makers) and great weather. What more can you ask for? Thanks for looking! Get outside and slide!
---
Read about the author:
Greg
---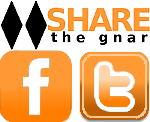 5 Comments
Please consider visiting our sponsors.
Leave a Reply