Alta Headwaters
February 28, 2010
While the east coast team (and Dwyer, the most illustrious curry chef this side of India) was creating their own Stowe Derby, the west coast team was inventing their own resort assisted fun.  For those familiar the terrain, this route runs along the rim of Alta – capturing splendid views the for the entirety.
Sneaking a 'peak' at Monte Cristo.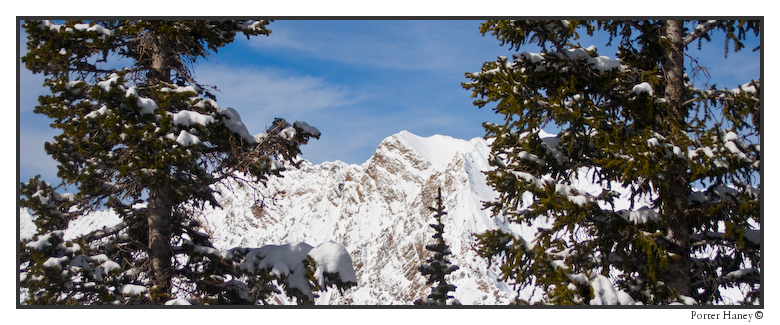 The first bit of fun happens at the end of the traverse from Catherine's area.  With a lap into Sunset Cirque/Rocky Point.  The Utah Interconnect tour was chewing the fat, so we decided to go ahead and put some tracks into their powder.
Rob put on a splendid show.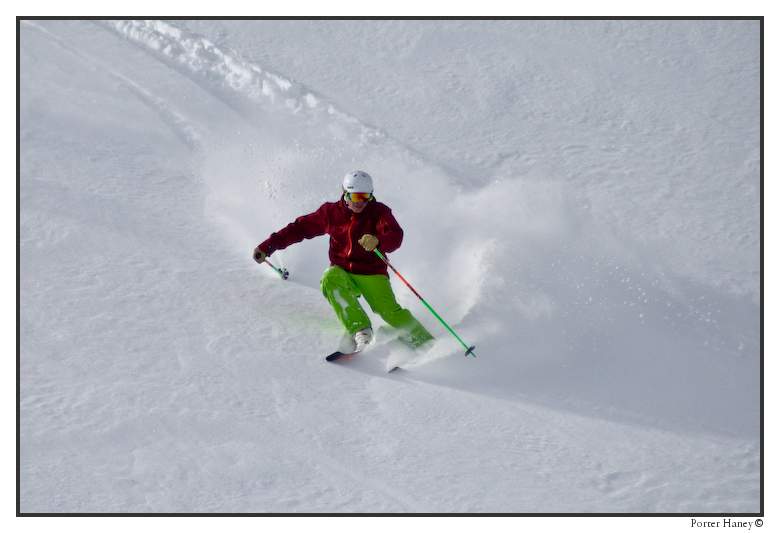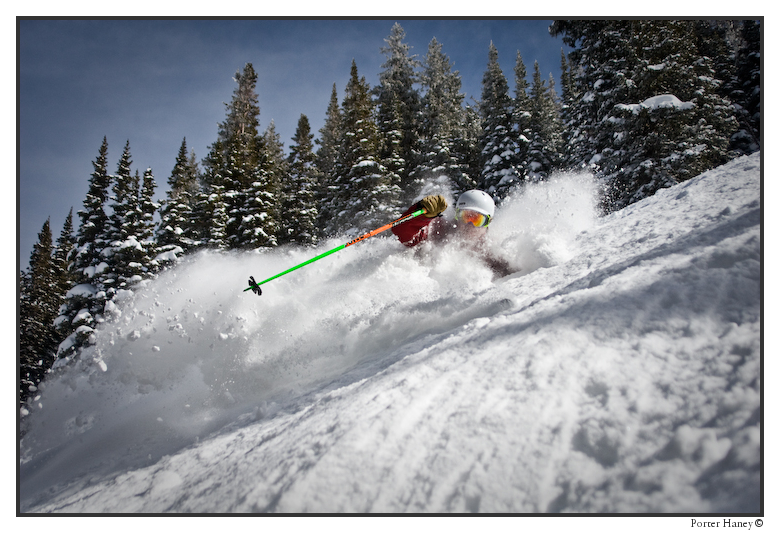 Then Ashley took her turn.
OK.  As much fun as it was showing off, we had bigger things to accomplish.  A quick boot pack to the top of Mt. Wolverine left us with a decision.  Drop into Wolvy, or take a quick lap down the flanks of Tuscarora first.  We opted for the later, and rightfully so!
Rob once again gets deep.  Showing why Moment's got him on next year's sticks already.
A quick skin back to the ridge put us on top of this West facing shot at the top of Wolverine Cirque.  Here Ashley is laying her signature into the chalky windbuff.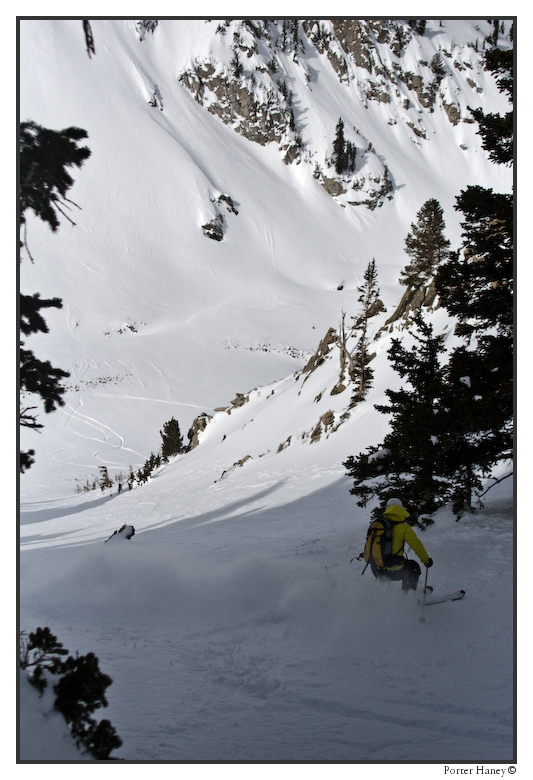 Even further.  With Silver Fork in the upper right hand background.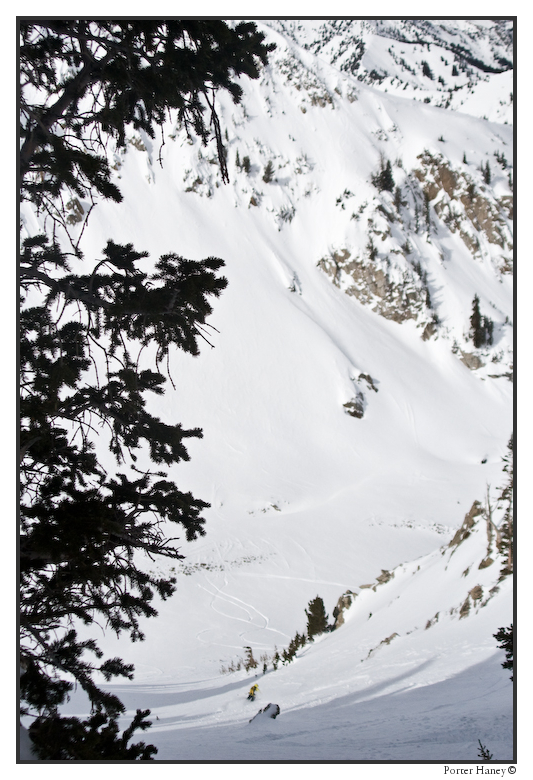 A quick reconnoiter at what's possible in this cirque.
Our tracks in the middle.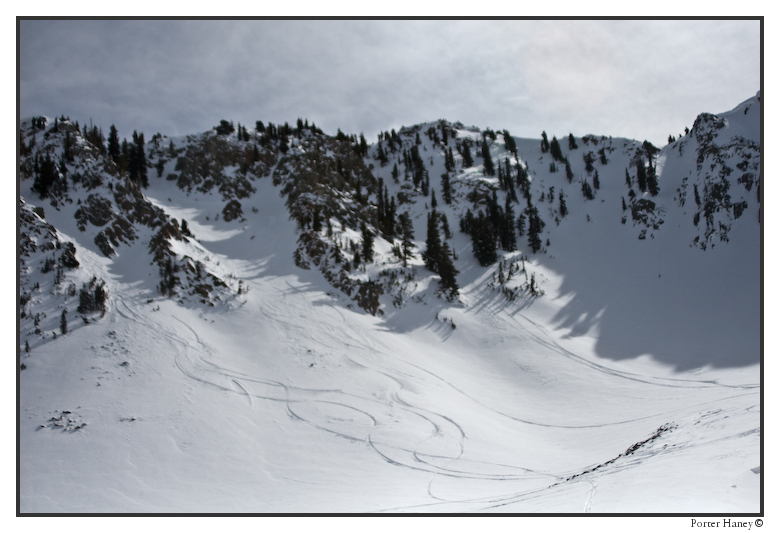 The headwaters of BCC.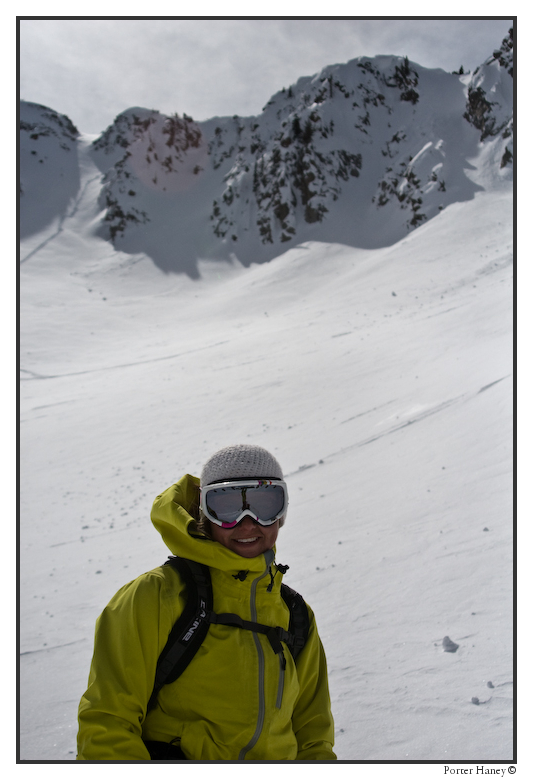 The E facing goodness.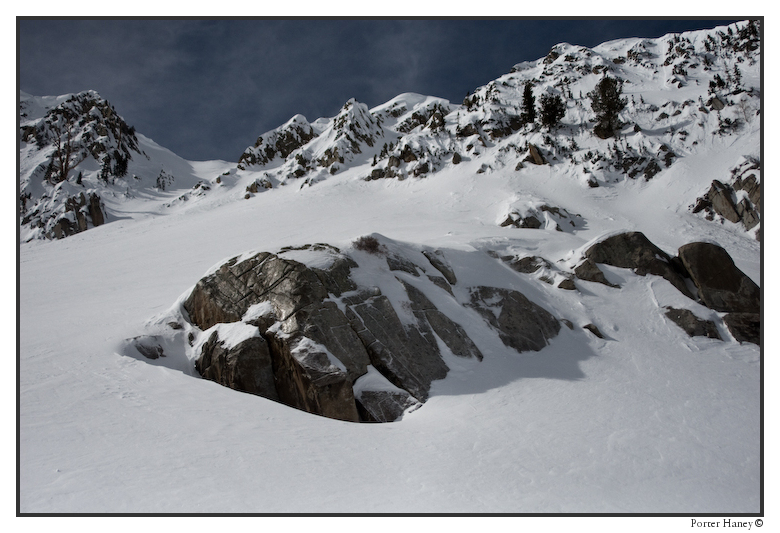 A quick skin out of Wolvy had us on top of Patsey Marley, for a quick ski back to the town of Alta.
The heli even came to watch us!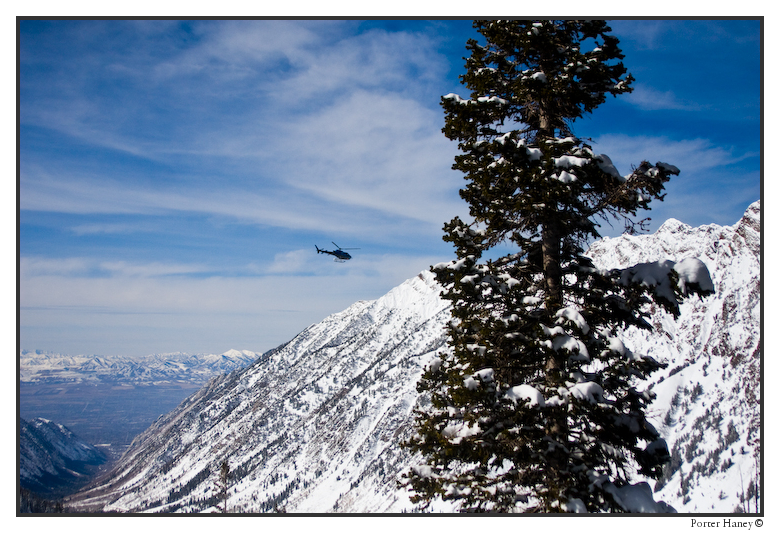 ---
Read about the author:
Porter Haney
---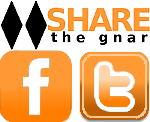 7 Comments
Please consider visiting our sponsors.
Leave a Reply