Circumnavigation of Adams IV (or: 8K Vert Day!)
April 5, 2010
Then Allen found a pocket of snow that was too enticing to not be schussed. He made sure it didn't go un-schussed.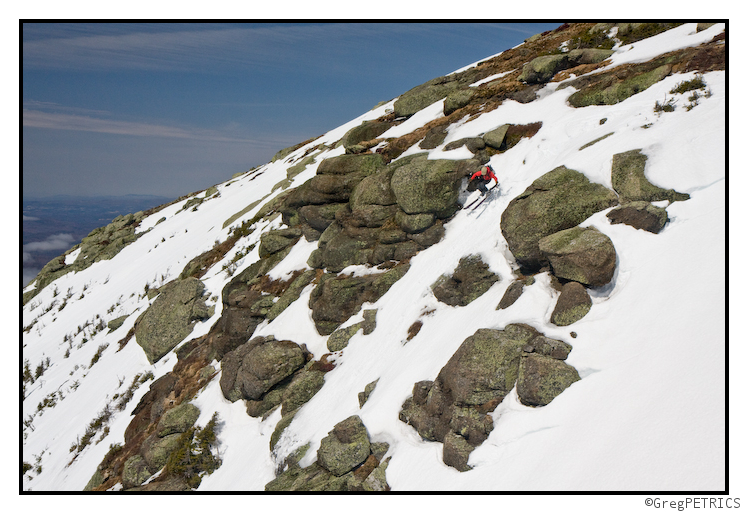 Did I mention Allen's line had a mandatory huck exit? Well, it did. He rocked it.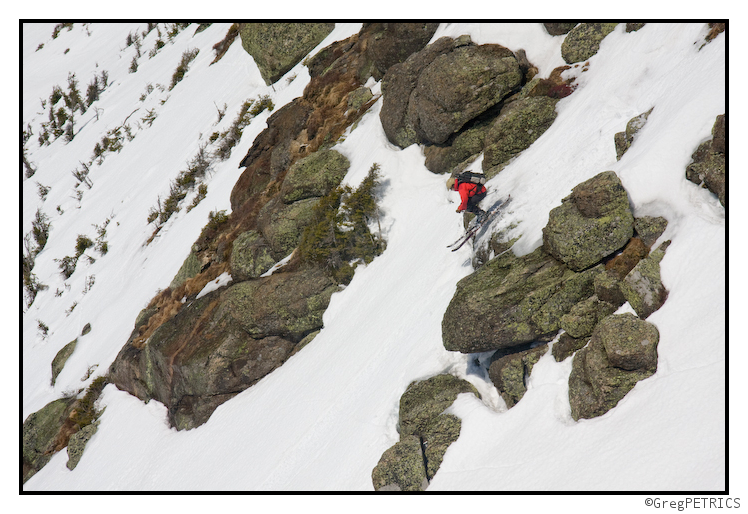 "I liked to be making schuss on that!"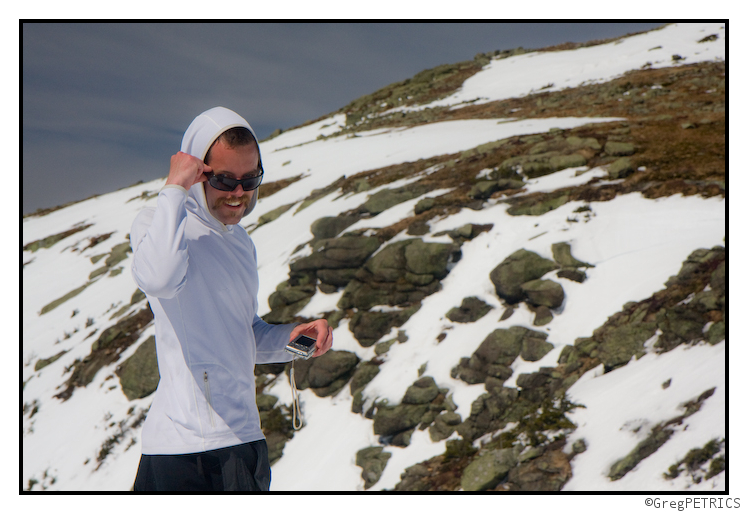 After our two little forays into unknown, perhaps unnamed, but surely previously skied lines we made haste for our primary destination. Off in the distance we saw two people on skis. These were the only skiers we saw. Where's Waldo:

At last we arrived at our objective! What we thought was a cornice in the looker's right line, turned out to actually be a 3 foot crown from an avalanche–presumably a wet slide. Allen worked around it to investigate.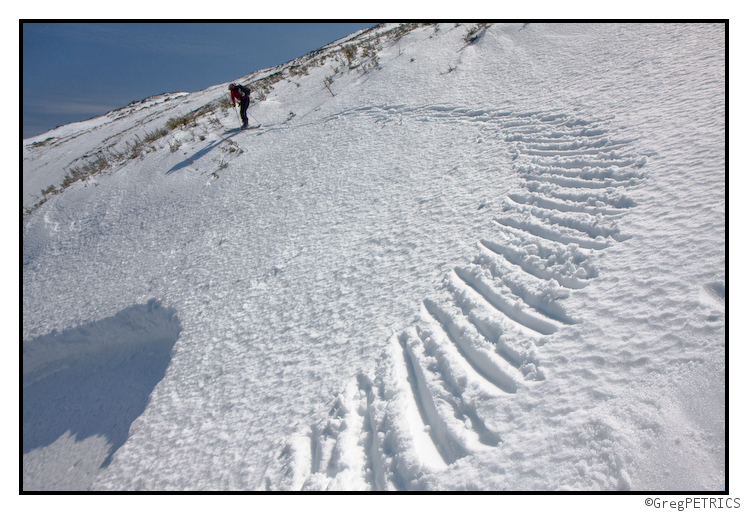 Although the remnants of a violent force of nature were sobering, the fact of the matter was that the crown was no more than a remnant. The hangfire was completely stable, isothermal, and a non-issue. Allen began the descent on perfect peel away corn snow. We don't know what this one was called, but we named it "Samantha."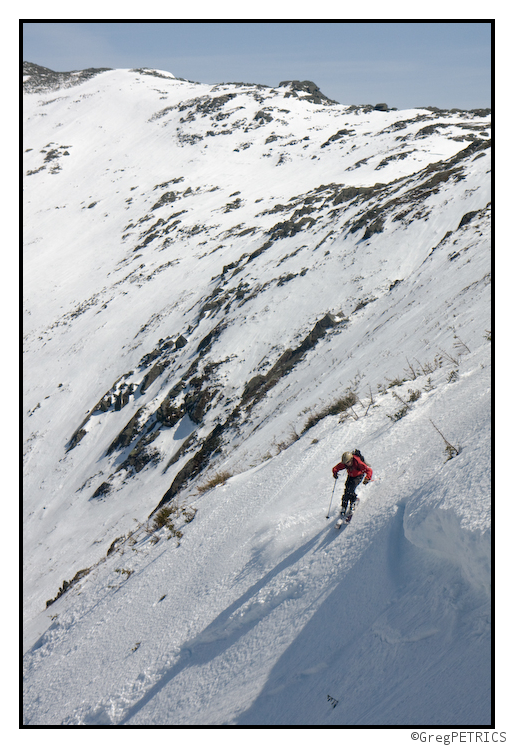 ---
Read about the author:
Greg
---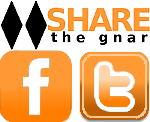 29 Comments
Please consider visiting our sponsors.
Leave a Reply