Superstar Super Schuss
May 17, 2010
I saw an inspiring video a few weeks ago (from: The Snaz):

Of course, as soon as I saw that, my buzz was killed when I learned a not so inspiring fact: the corporate decision making head of Killington Ski Resort (located in Utah) decided to close in late April with top-to-bottom-wall-to-wall coverage on their marquee run, Superstar (and lots of snow elsewhere around the mountain).
Three weeks later, with the remnants of the Mother's Day storm flowing away toward the Atlantic, we decided schuss over to Killington to see what was left of Killington's legendary base. We were optimistic despite the fact Powdr (the vowel-deficient corporate head of Killington) issued a decree that there was no more fun to be had on their mountain.
As we suspected, and Powdr wisely understood: nobody goes to Killington in the spring: it's too crowded (and pleasant)!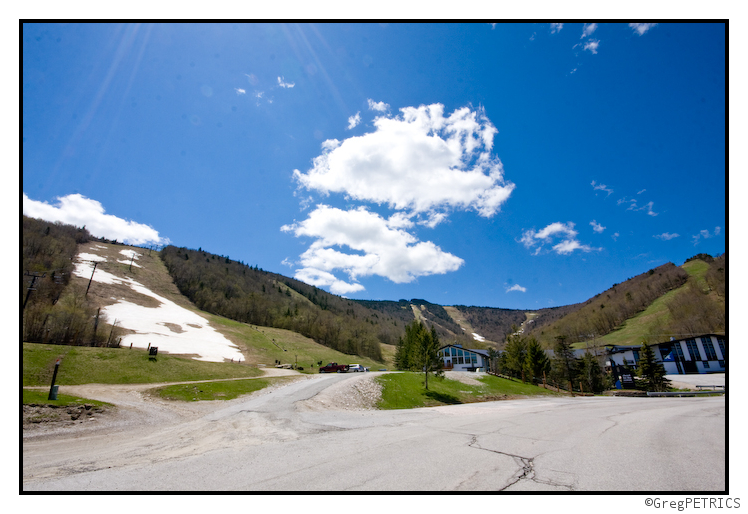 (EDIT: It was pointed out by SkiDork on Killingtonzone.com that the snow makes a definite "S" shape in this picture as if to indicate that it's Superstar (or Super Schuss [or Superstar Super Schuss]).
The old school tools for the day of schuss at Killington.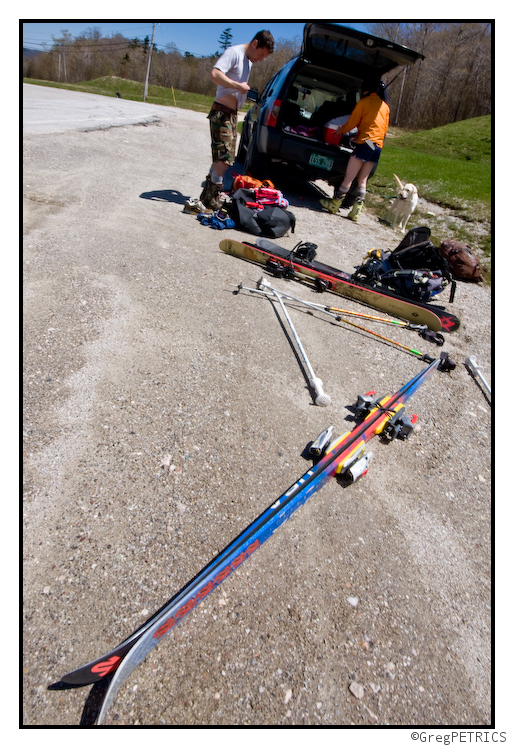 Upon getting to the summit, Putnam surveys the descent options. Looks like there's too much snow for a true rock ski (see above video). Shucks!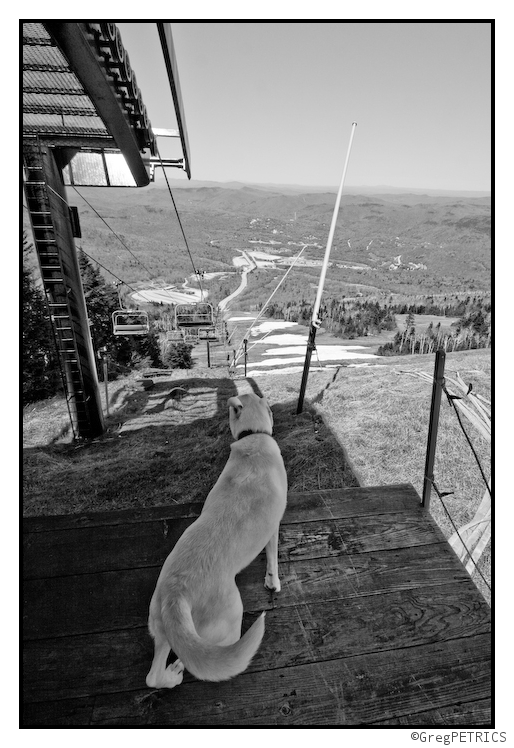 Christian the mini snowboarder takes a break after the hike up.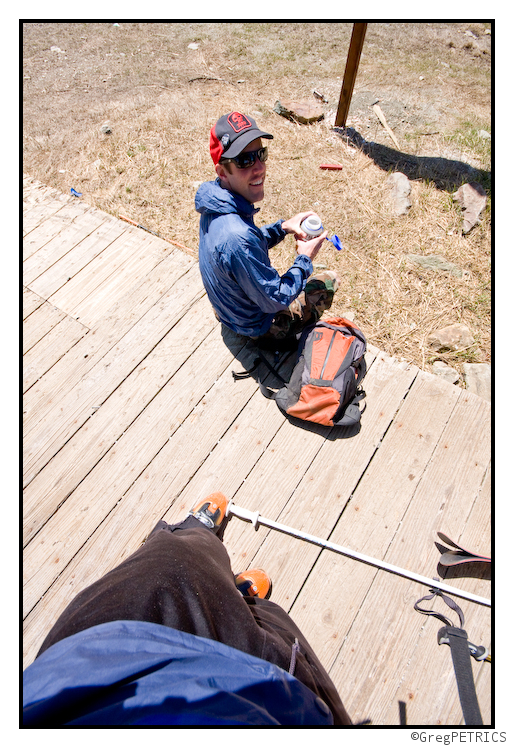 ---
Read about the author:
Greg
---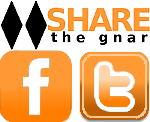 10 Comments
Please consider visiting our sponsors.
Leave a Reply