The Great and Improbable Mother's Day Mother Load
May 12, 2010
We thought for sure the powder skiing was finished for this year after the April 28th storm. We were wrong. On May 9th 2010–Mother's Day–it dumped snow at elevation in northern Vermont. Temperatures at 3000 feet were in the low 20s during the storm, and at the top of Mount Washington temperatures were in the teens. This caused the Mother's Day snow to fall with a lower density than the April 28th snow. In other words, it was happy skiing time. As mentioned in a previous update, we got a tip that Mount Mansfield had received 9″ as of Mother's Day morning, and that it was still snowing. Needless to say we booked it up to the mountain as soon as we could. We couldn't believe what we saw. What had just two day's previously been fit for grass skiing, was now a glorious winter wonderland. We headed up Nosedive and found a mixture of powder, windbuff, and old snow for our sliding pleasure. Oh… and it was DUMPING too :D

I was on skinny old rock boards on Sunday because I didn't believe it would be worth having my good sticks. I was wrong. My punishment was that I got extra deep.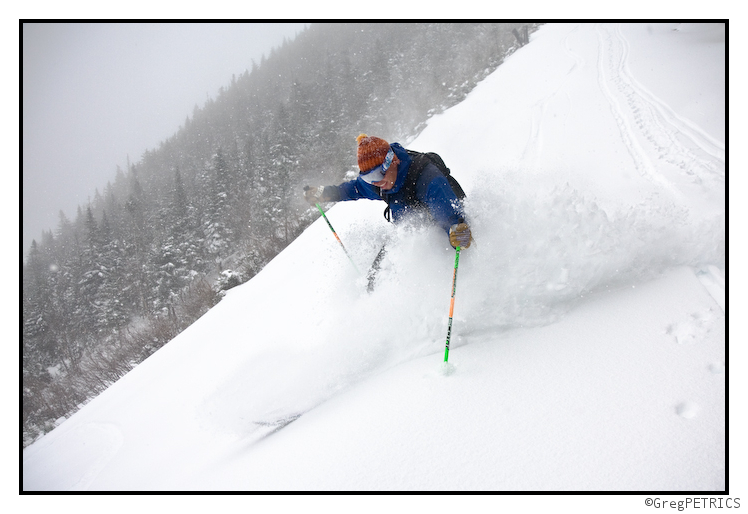 Old K2 QX11s with 45% of their base material are fun and challenging to ski in powder.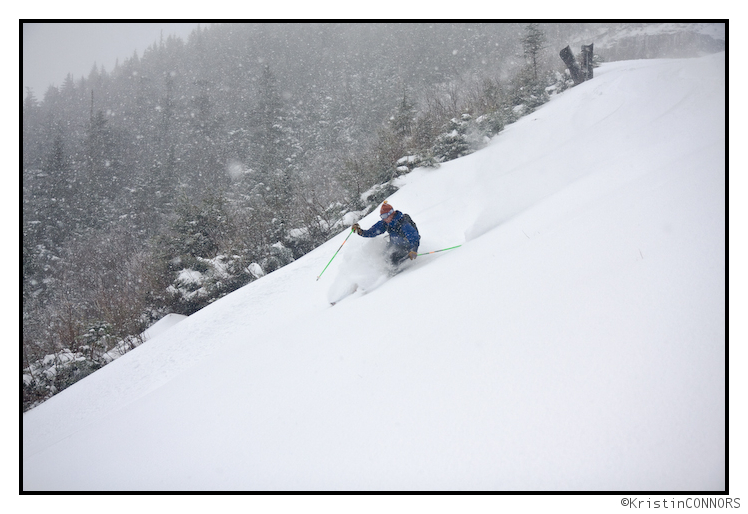 Ultimately though skiing on these old boards was a great balance exercise, and not one I regret doing. What I do regret doing was being a complete idiot, and thinking I wouldn't need snow pants. I was wearing thin track pants with holes. You can guess how awesome 20 degree cold smoke felt streaming into and up my pants. That's right: DELIGHTFUL!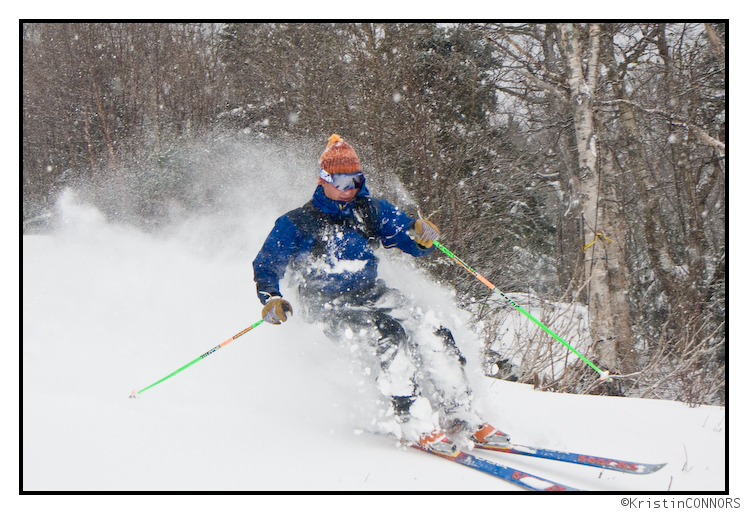 On Monday May 10th we all had work to do, but we also had powder to schuss. What better way to do both than a dawn patrol (and don't forget dawn is VERY early these days)? The weird stuff in this picture is the chunks of new snow from Sunday that had melted and refrozen into an awesome field of speedbumps.

---
Read about the author:
Greg
---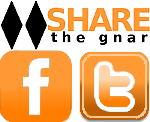 14 Comments
Please consider visiting our sponsors.
Leave a Reply