The Turn (or: A Year of Famous Internet Skiing)
July 26, 2010
Following this storm which was larger and deeper than any in recent memory, we had to turn our expectations down a notch or risk burning out early in the season. In the interest of keeping our ski-brains intrigued, our ski-legs strong, and our ski-blog fresh we headed out to enjoy some of the roadside attractions.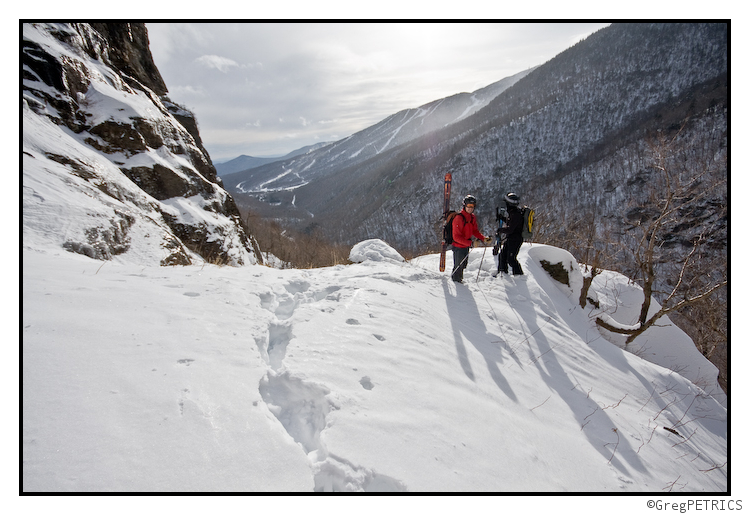 I then took off for a west coast trip to various destinations for a few weeks, and Allen and Sam packed up and shipped out for India. Besides the Little Superior trip, my luck turned for the worse, and I largely struck out with snow quality out west. Indeed while I was west of the Mississippi, Burlington out performed Little Cottonwood Canyon over a two week span. Upon my return from the west, the first thing I did was head to the west of the east and made some turns.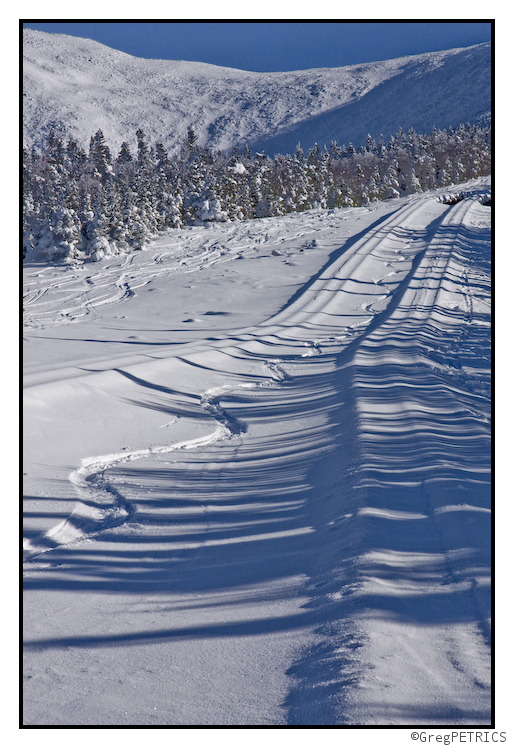 The scenery was incredible, but the snowpack was a little lacking. Schuss is better than no schuss though… we made our turns in peace and scenery.

A week later, sometime near January 25th 2010 a rain storm raged up the coast and turned our meager snow pack into almost nothing. It seemed like all hope was lost. As the low pressure system turned and headed away from the coast though, it ushered in an unsusually moist block of cold air from the northwest. As these relatively humid cold winds hit the ancient spine of the Green Mountains, a little bit of magic occured. Based on adiabatic calculations, air holding 85% of all the humidty it can hold at 2000 feet, turns out to have 120% (or so) of the all the humidity it can hold at 4000 feet. That extra 20% (or so) turns out to be Magic Snow (C) 2010 FamousInternetSkiers.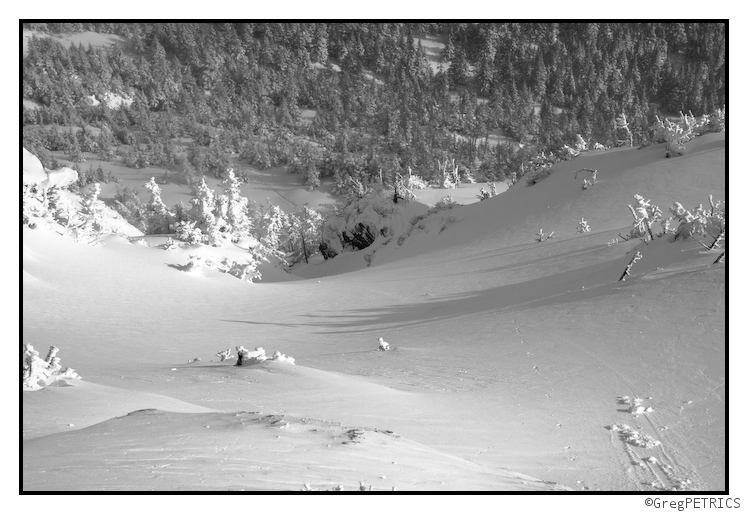 Among the magic properties of magic snow, it turns out to enable a schuss participant to bounce of a rock wall to enact a turn.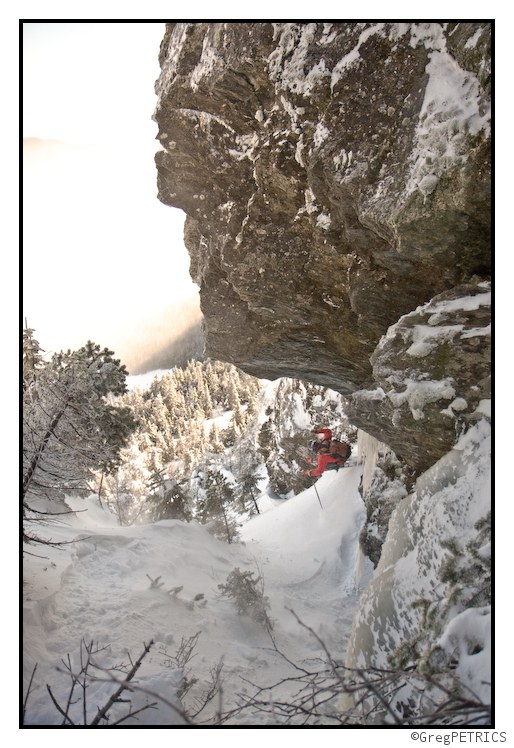 ---
Read about the author:
Greg
---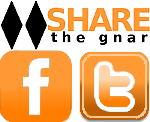 14 Comments
Please consider visiting our sponsors.
Leave a Reply