Dawn Patrol Fun
April 19, 2011
Since moving to the Wasatch, I've done my best to fit in. After a few weeks of skiing around to get my bearings, I teamed up with Porter, L_H, and others to sanction a dangerous enemy. Still, I felt like I was missing something from the Wasatch experience. Then I saw this video and realized that real men only dawn patrol.
Let's see how this works.
Step 1: Get up early and start skinning before the sun is up
This step seems ok, because you get to watch the sunrise from part way up the side of a mountain.
Step 2: Once you reach the top, ski pow

---
Read about the author:
Ben
---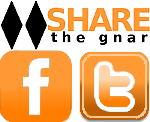 9 Comments
Please consider visiting our sponsors.
Leave a Reply