The Wasatch Sanction
April 12, 2011
Lionel Hutz doesn't just do weather, he completes sanctions too.  Words by Lionel.
I was retired. I was out of the game.  I had seen too much, lost too many friends and been a nobody too long to go on any longer.  When you work for W.A.L.U however, you're never free. You're just dormant.  Or so I learned this weekend.
I may get killed just writing this as they are always listening – but the truth must get out.  The voices of the silent actors must be heard. The inner workings of the machine must be exposed. While I, and others like me, may continue our work, it cannot continue in the dark any longer.
What follows is my story of sanctioning the dangerous Dendrite and his operatives.
As you know, roughly a year ago, one of our agents was felled while trying to smuggle the location of Dendrite's lair out of Utah.  Nothing goes un-avenged. Over the course of the last year, our operatives have pursued Dendrite far and wide.  We have even ventured, through backchannel communications to establish an audience with Dendrite's spiritual leader, the Holy Zero Cee.  Yet no matter how hard our operatives tried, he was always one step to fast.
Just last week however, top secret undercover agents informed us that Dendrite and a cabal of his top officers would be taking up residence in the Solitude Mountain backcountry.
With revenge on the mind, Agents D, S and C were assigned the sanction.
Agent D makes his attack

Pressing into Dendrite's inner defense, Agent D takes down the guards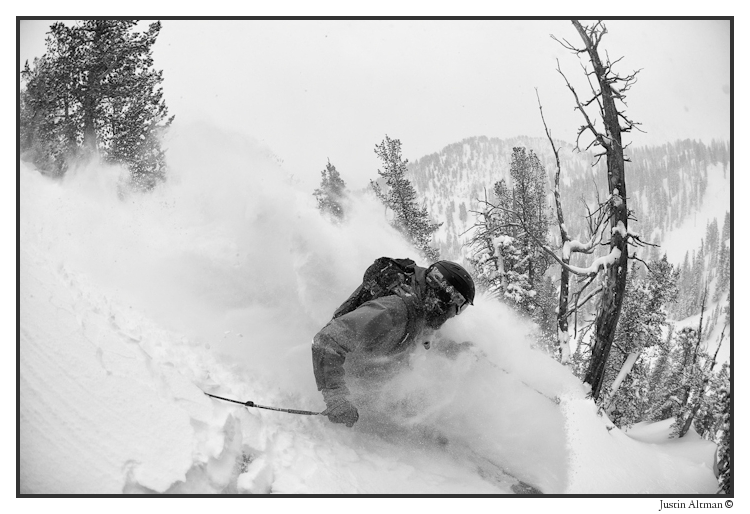 and drives into Dendrite's lair.

Agent S followed with an aerial assault.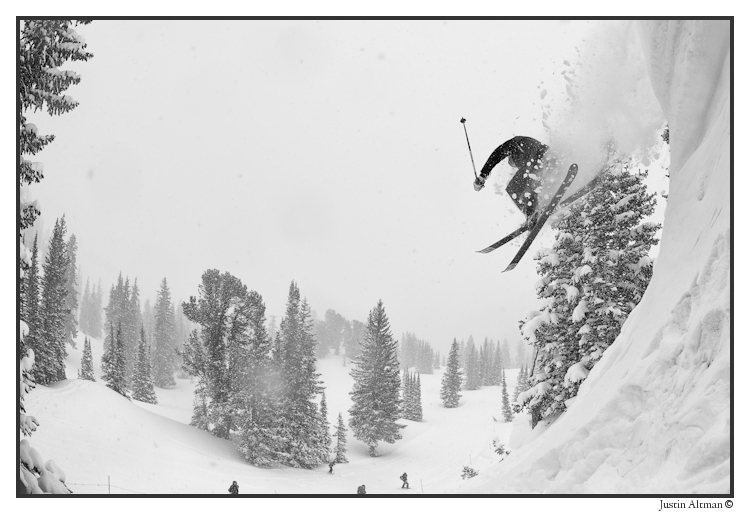 Sadly, no matter how hard the agents pressed, Dendrite's highly trained operatives couldn't be cracked and Agent D was felled.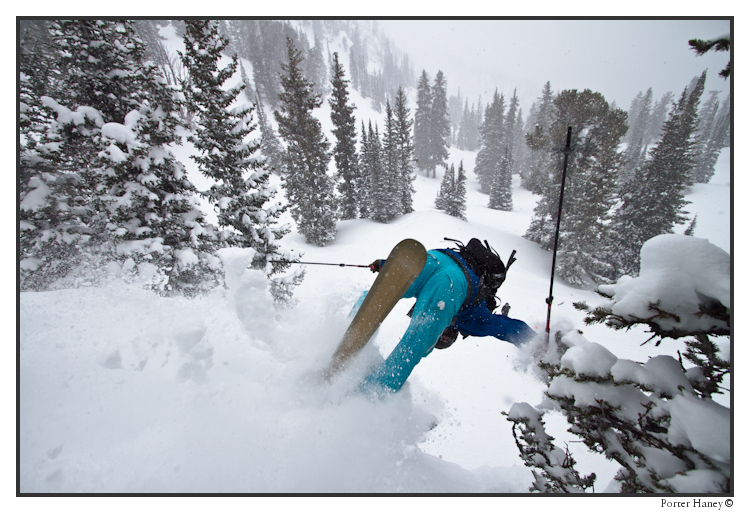 Despite having expert martial arts training, Agent C -seen here executing the dangerous aerial crane kick-fared no better.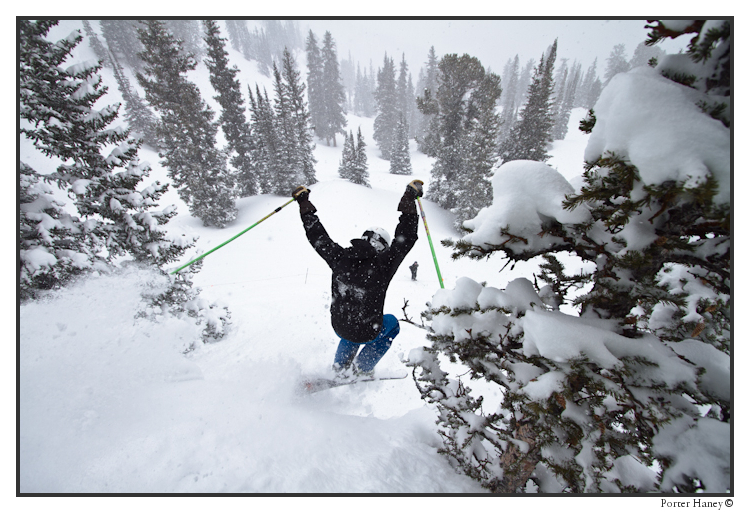 His whereabouts are still unknown. Find out what happens to DENDRITE on page 2.
---
Read about the author:
Porter Haney
---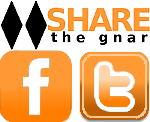 5 Comments
Please consider visiting our sponsors.
Leave a Reply