Nisqually Ice Cliff
May 28, 2011
Joel Bettner is in town and he asked me to come along to film a ski day on Mt. Rainier with his friend Josh. After almost a year in Washington state, I still hadn't been down to Rainier, so I was eager to join up.
A rainy drive got me down to the south side of Rainier around 1pm where I met up with Josh and Joel. We re-packed the cars and headed up to Paradise were we fed the bureaucrats in charge of running the mountain. Finally, paperwork completed and wallets lightened, we headed up the mountain towards muir in a light rain.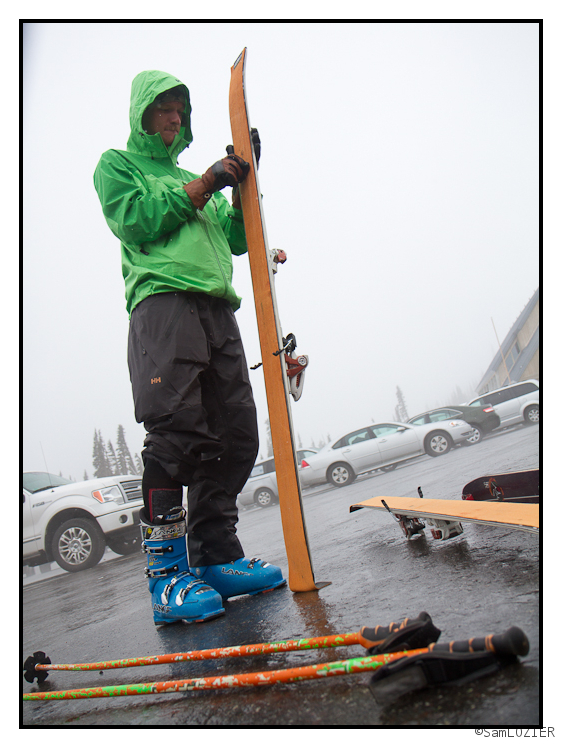 Joel getting ready at the car.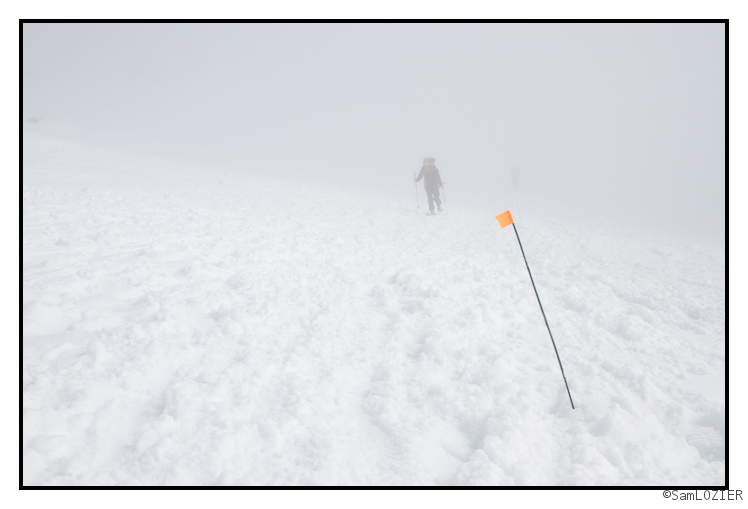 Initially skeptical of the wands, I soon found myself a fan.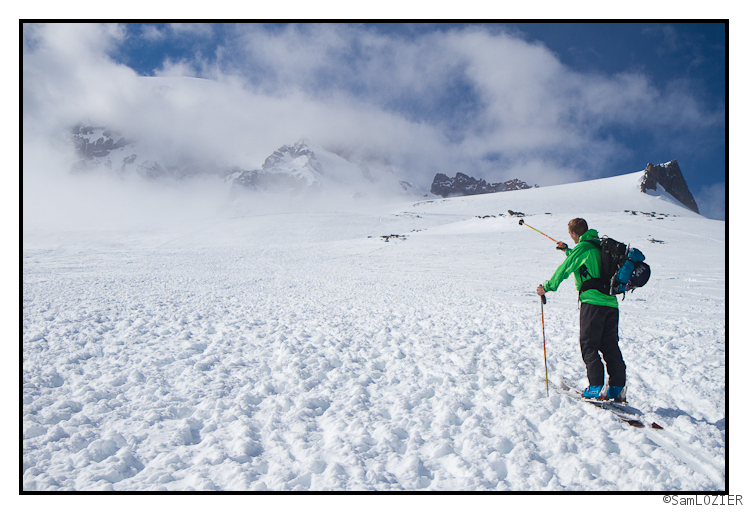 Joel attempted to point at the line he wanted to ski through the clouds. It was at this point that I thought it prudent to ask what exactly he wanted to ski. "The Nisqually Ice Cliff" he replied. Suddenly the situation seemed eerily similar to my experience on the Coleman Headwall almost a year earlier, however that experience certainly prepared me a bit for getting blindsided by someone else's intentions. Though it had seen it's first descent only a few weeks earlier, the ice cliff certainly looked less committing than the Coleman Headwall on Baker. Regardless, I hadn't skied anything steep in a while, so I was feeling motivated.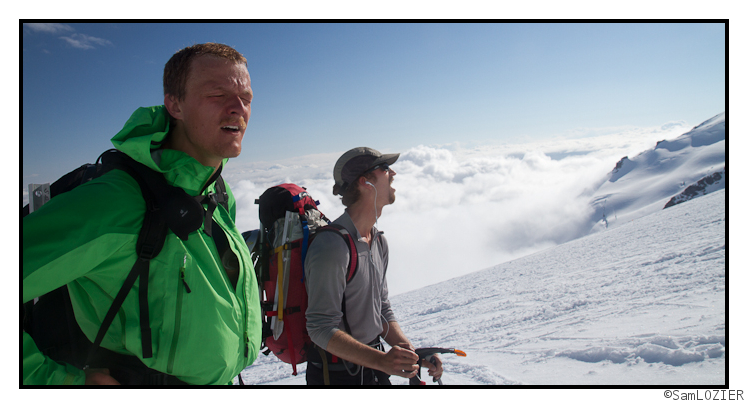 This would be a good candidate for a caption contest photo. Here are Joel and Josh considering the line.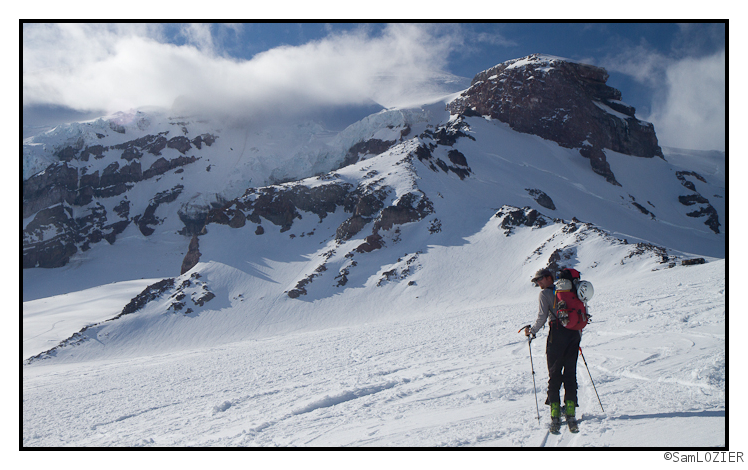 Josh, and our first clear view of what we wanted to ski. The ice cliff is, you guessed it, the thing that looks like a giant ice cliff in the background.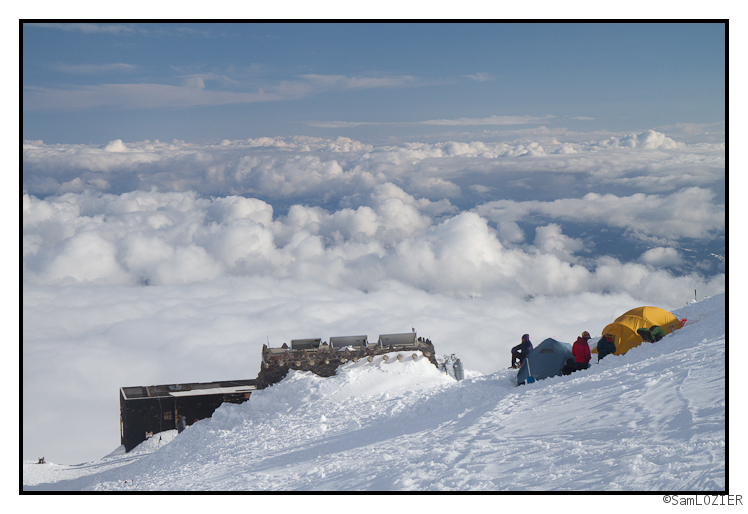 Before long, we were up at camp Muir. A place that, for all I'd read about it, was far less awe inspiring (in terms of the camp itself, not the views) than I would have expected.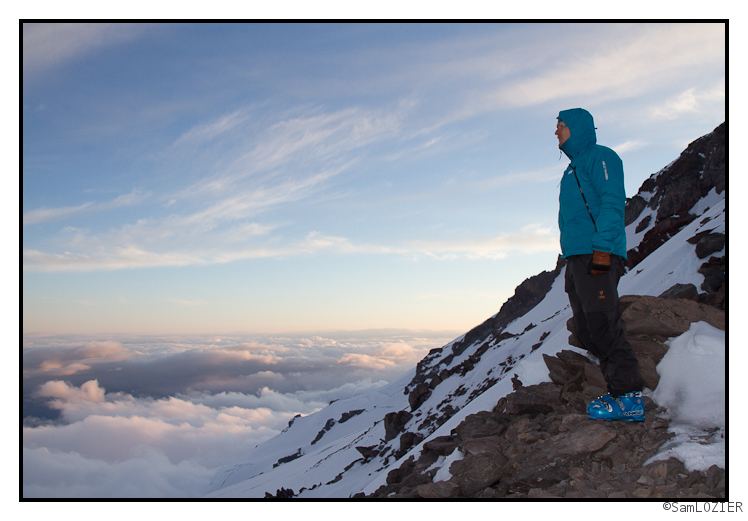 Joel taking in the sunset.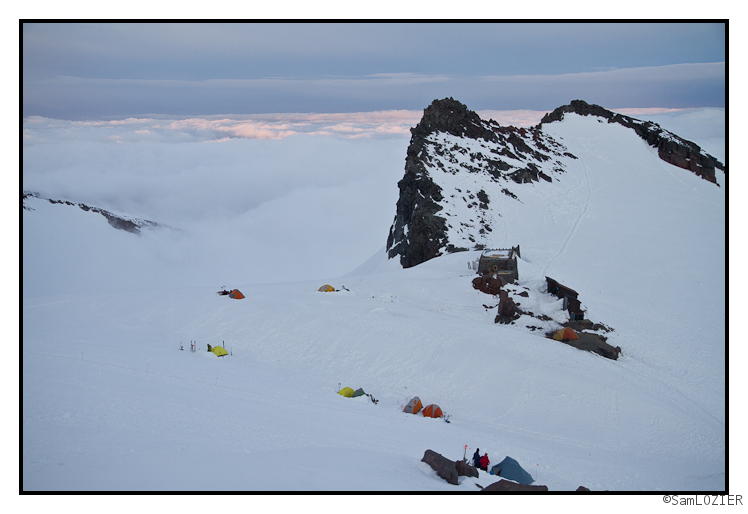 After watching camp muir fade into darkness we cooked up some dinner and headed to bed. Though we didn't run into them, Jason Hummel, Kyle Miller, and Amar Andalkar were all up at Muir that night. If you haven't checked out their websites, they're definitely worth a look, they were all a big part of the reason I ended up out in this part of the country.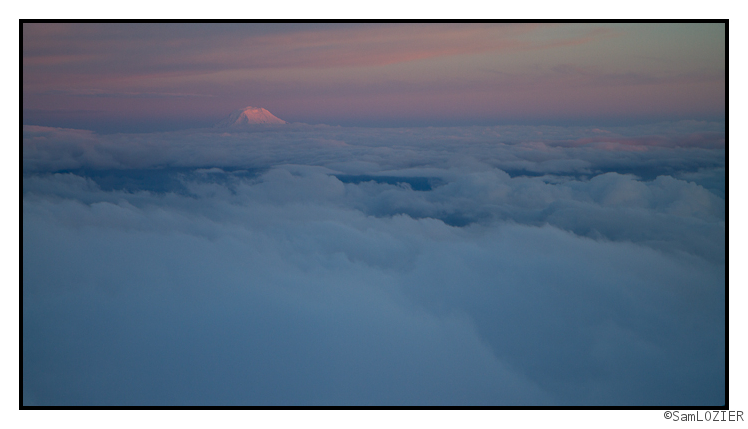 Adams, to the south, put on quite a show.
---
Read about the author:
Sam
---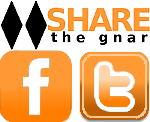 12 Comments
Please consider visiting our sponsors.
Leave a Reply