Ughhh! YET ANOTHER East Coast TR?!
January 18, 2011
After a pleasant round of meadow skipping up north, we headed to Pico Mountain for a dawn patrol on Thursday morning. The lifts had been closed there during a huge storm, and we all had real work to do, so an early start was necessitated. Here's a crappy photo in the pre-dawn gray from the summit.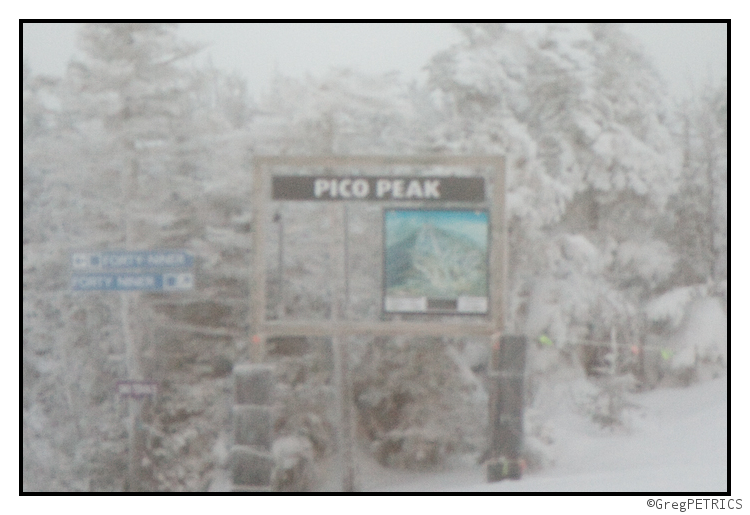 If that shot of a cold gray windy summit isn't enough to get you out of bed for a dawn patrol at your local closed ski mountain, maybe this will do the trick: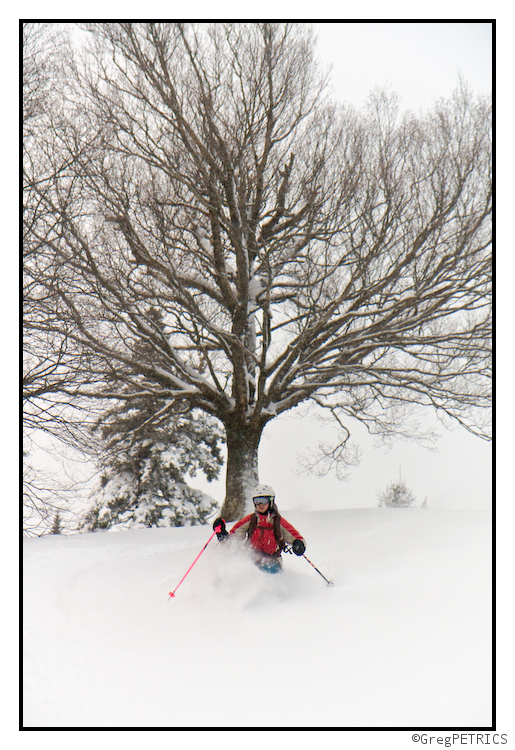 Of maybe this might work too: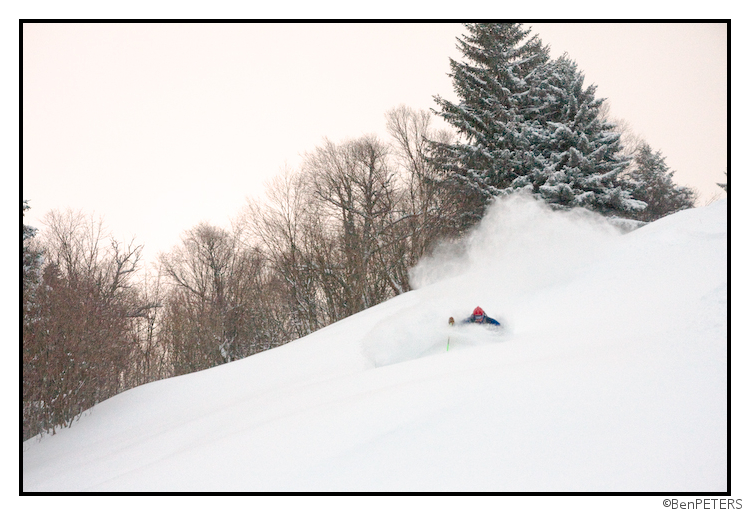 Best run down A Slope at Pico Mountain… ever.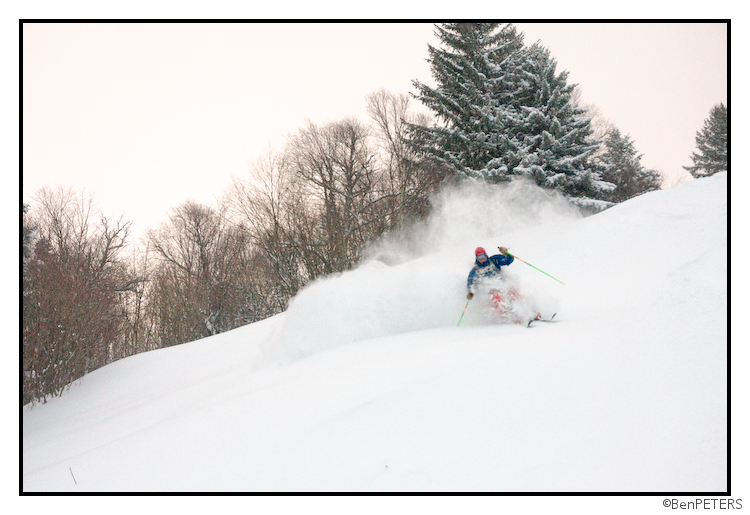 After a most profitable dawn patrol at Pico, as the weekend drew near we lapped up a few leftovers up around Jay Peak between work. A fresh storm was coming for the weekend, and we weren't afraid to leave a few tracks to our favorite spots.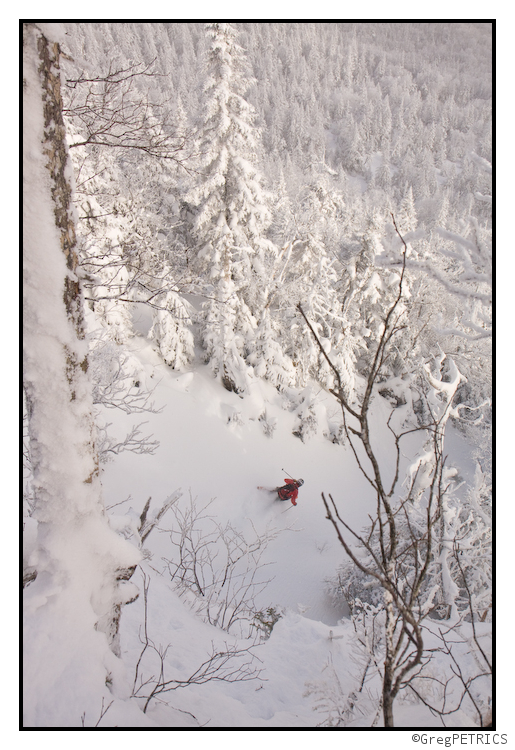 ---
Read about the author:
Greg
---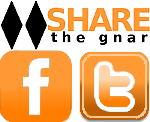 17 Comments
Please consider visiting our sponsors.
Leave a Reply