Wandering in Wildflowers to Wolverine: Wasatch Summertime Schuss
August 16, 2011
Whenever I go skiing after not going for a couple weeks, it feels a little strange at first. This was my first time on snow since my Suicide Chute adventure with John a few weeks ago. The first few turns on steep, suncupped snow definitely felt off, but soon my balance came rushing back and instinct took over. Skiing is fun!
I handed off the camera to Kate and schussed the bottom 2/3 of the run in one glorious section. It was getting late and we only had one headlamp between the two of us, but it was too much fun to pass up on a second run. I shouldered my skis at the bottom of the cirque and started booting back up.
For my second run I decided to head up the neighboring chute for a change of pace. It had a very narrow, steep choke that was too melted out to allow skis sideways. A fun little straight-line made for an exciting line.
We skied out the bottom flats until we got as low as the snow would go. A talas field stretched out in front of us as we switched gears and gear and prepared to hike back up to Twin Lakes pass and summer.
We regained the ridge and watched the sun drop over the Mt. Superior summit ridge just as we began to head down Grizzly Gulch. We knew we were cutting it a little close with daylight, but it's an easy hike down to the road.
On the way down we spotted a mother moose and baby hanging out on the other side of the creek. They started to amble off into the woods once they noticed us, but I got a picture of the baby.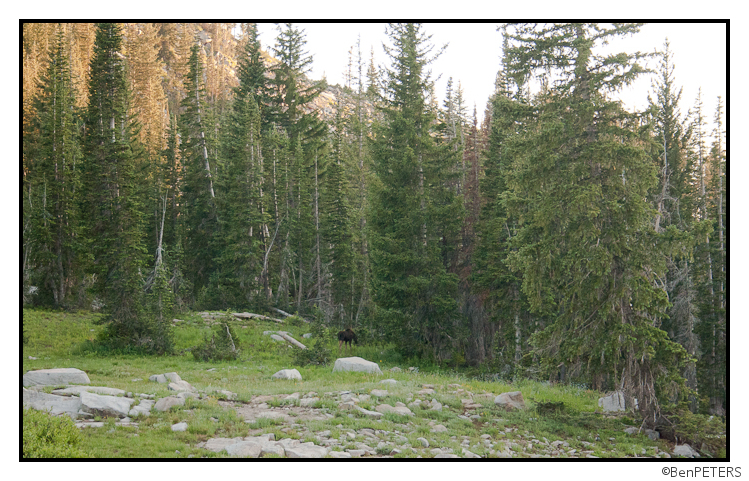 Finally we emerged from the woods and started down the last steep slope to the Albion road. I skied waist deep powder on this road just a few months ago, now we're waist deep in flowers!
What better way to celebrate an August ski day than a barbecue at 10,000 feet? We found a nice spot up in Albion and watched the canyon fade into darkness as the air cooled off and brats cooked on the grill.
---
Read about the author:
Ben
---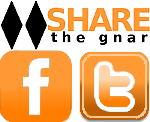 4 Comments
Please consider visiting our sponsors.
Leave a Reply