Skiing Between The Lines
February 9, 2012
For Super Bowl Sunday, myself and a crew of adjunct FIS including Pete, Jake and Jessie, along with two fellas from EasternBackcountry, Austin and Drew, had big plans to ski big(ger) lines (than we've skied this season). The mountain had other plans however, and it generally doesn't like to compromise. I think the experts said it best in a few lines in the middle of that day's bulletin:
But as for today, expect the usual spatial variability on Mount Washington with hard stable surfaces interjected with new snow instabilities in strong lee locations that were protected from wind scouring. If you're flexible on where you go today you will have a number of options to remain in stable terrain. However if you insist on traveling through new soft slabs without constant stability evaluations you may possibly avalanche a slope in "Moderate" forecasted terrain and some isolated pockets in areas at "Low".
Reading between the lines, I think the pros were trying to say: Don't be surprised if you encounter a line loaded with glorious soft snow that's begging to be skied, and that wouldn't hesitate to send you for a ride to visit a snow-starved ravine floor. And such a line was exactly what we found. Of course, everyone knows soft snow is super fun for skiing on, especially in a year when it's been hard for most folks to get good skiing on the east coast. Who wouldn't want to schuss a few thousand vert down a mountain on a soft layer of white gold this season? The truth was though, we were obtaining pretty clean sheers on a rime or wind-stiffened bed surface in multiple tests, and no matter how hungry we were, with no room for error, we had to back off; no matter how much of this stuff we owned, a avalanche prone slope is still an avalanche prone slope; and so, after reading between the lines of the bulletin, we'd have to settle for skiing between the lines instead.
Luckily for everyone, there's lots of skiing between the lines.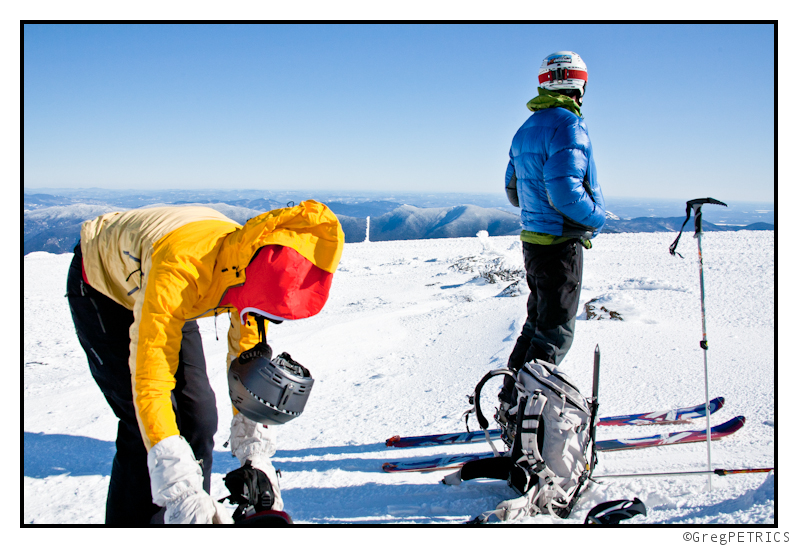 And that skiing is DAMN good.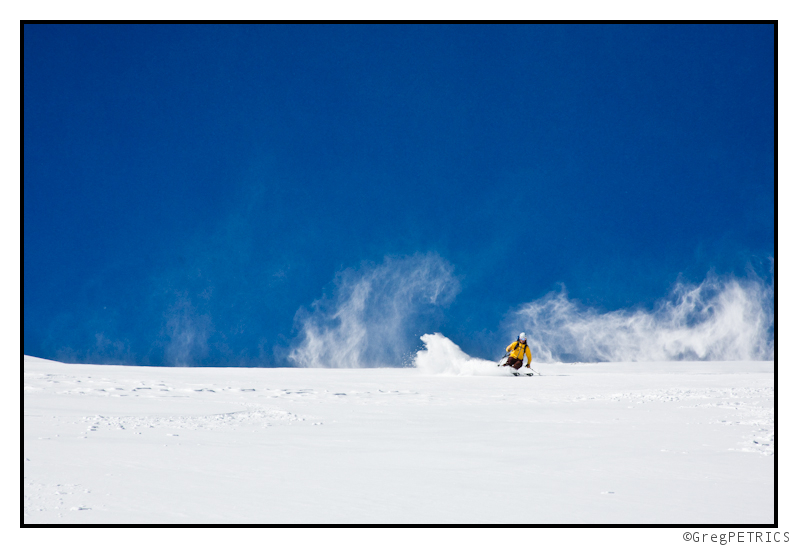 See: It's fun to make safe decisions.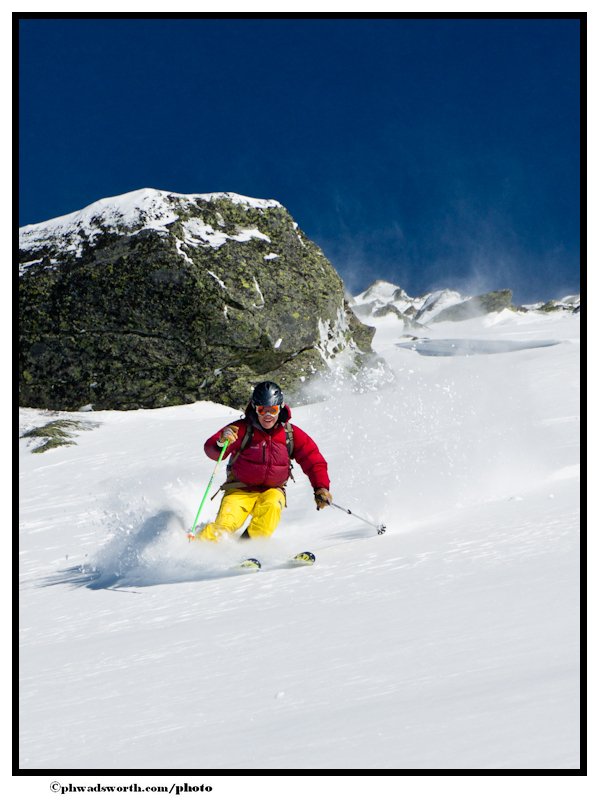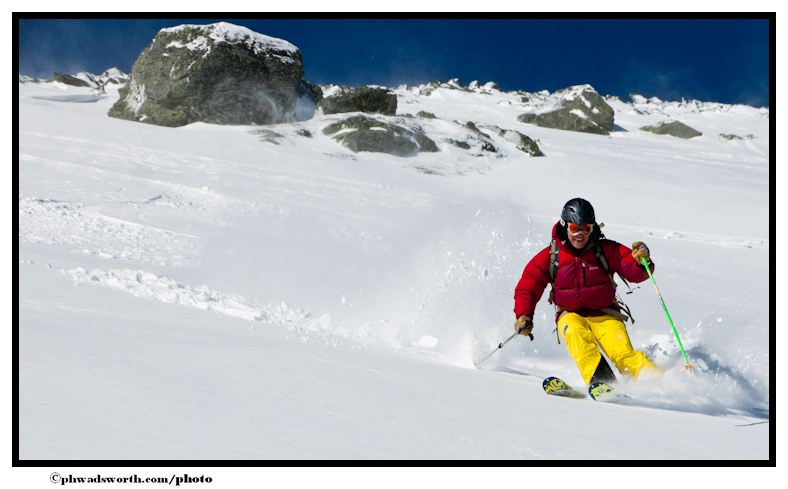 ---
Read about the author:
Greg
---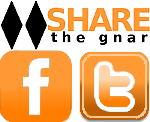 18 Comments
Please consider visiting our sponsors.
Leave a Reply