Spring: From High to Low
April 17, 2012
Needless to say, we headed home stoked after such a great day, but fools that we are, we thought for sure we were done with "winter" skiing this spring. Wrong. Apparently this is just another Completely Average April we're in the middle of (or perhaps also a GAPEril), because no sooner than did we get home, than we started hearing forecasts about How; a tremendous upslope snow storm. The forecast came into fruition, and dumped literally feet of snow at elevation across the northeast. Bare slopes were transformed into scenes like this: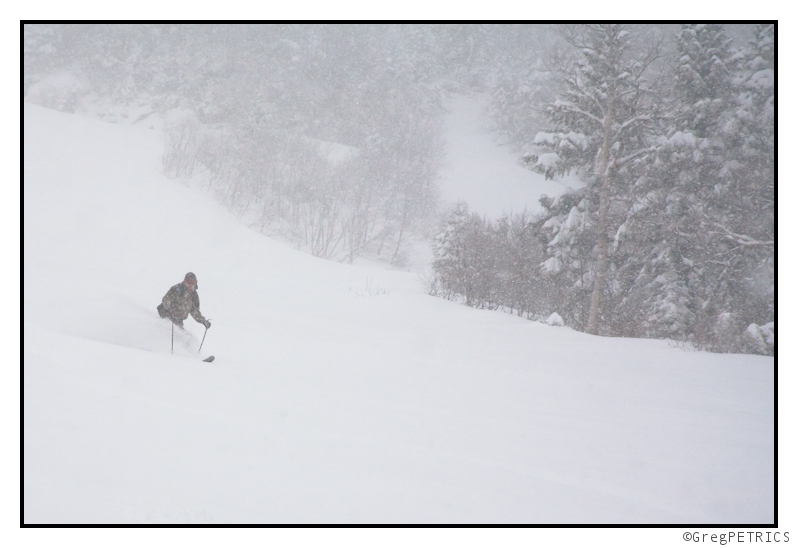 Mountains which closed because of lack of coverage at the TOP of their lifts, now looked like this: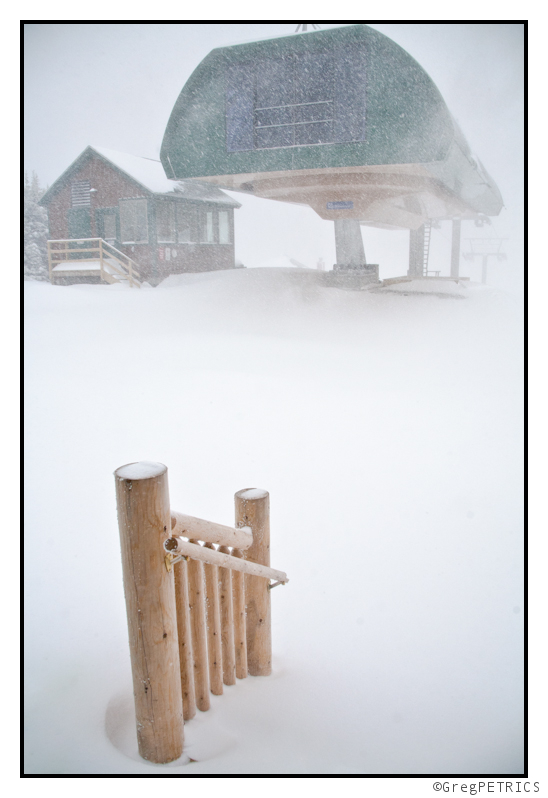 Thanks to "How," we enjoyed skiing several steep favorites the way they are supposed to be skied: fast and with minimal turns.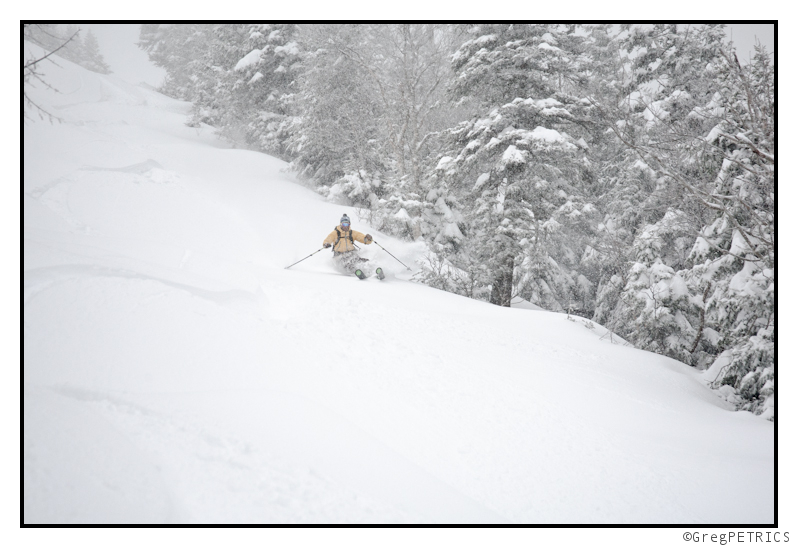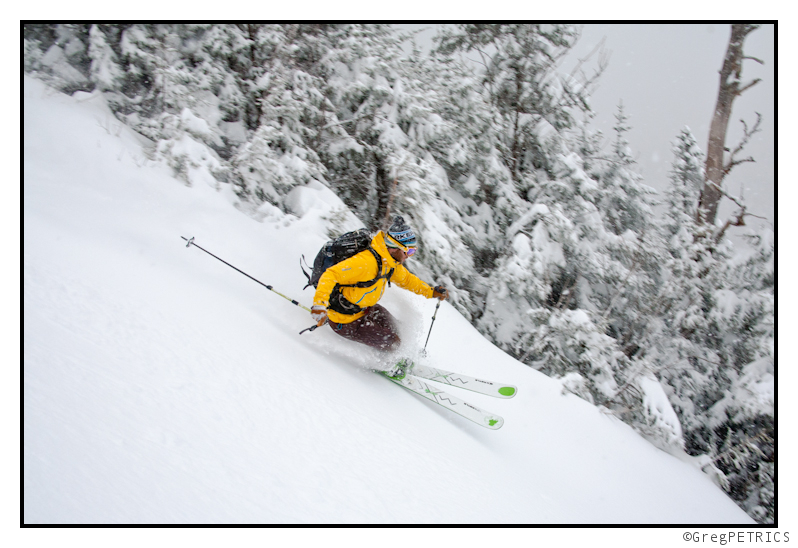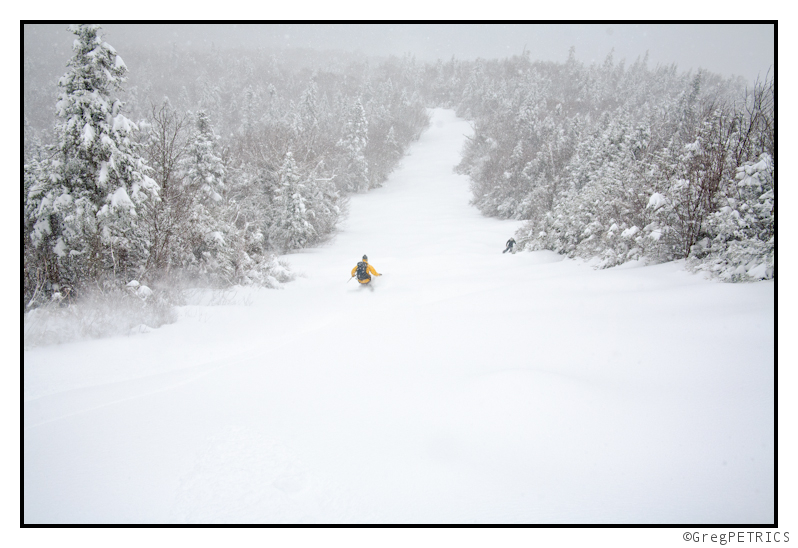 I'll be the first to admit it too: sometimes we might have ended up sitting back just a little bit in our quest to schuss the PNVV.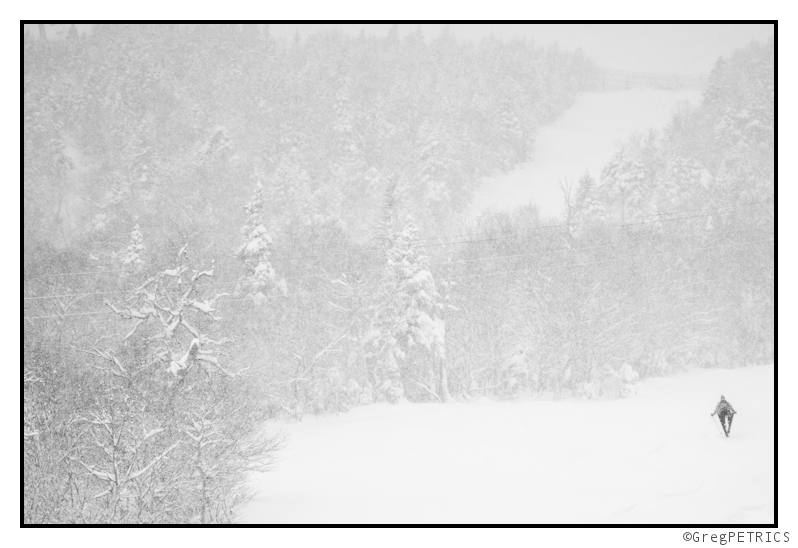 But the riding was good, and as the storm wound down, the sun even came out for a second to shine the light of spring on our surfing endeavors.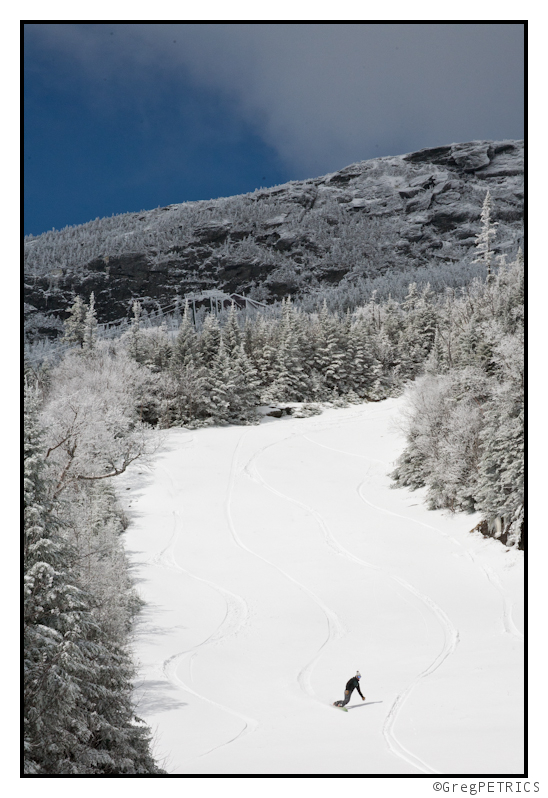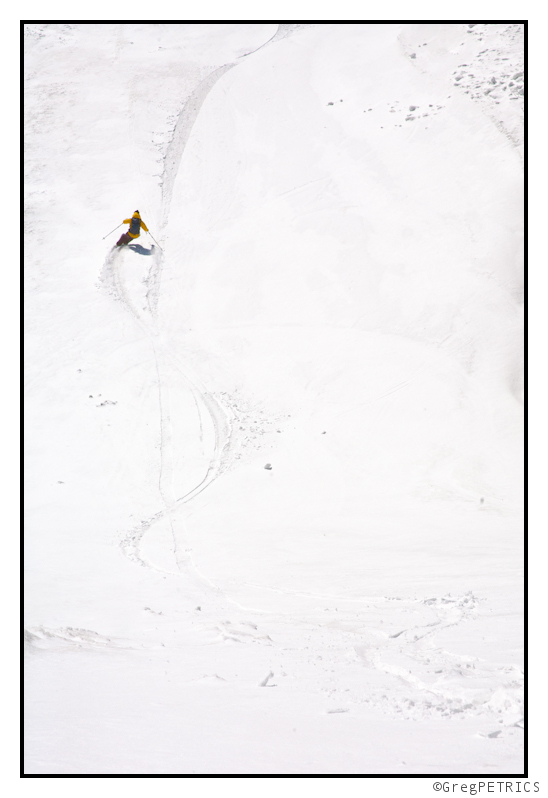 ---
Read about the author:
Greg
---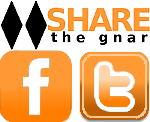 28 Comments
Please consider visiting our sponsors.
Leave a Reply