West By Ullr Virginia
November 4, 2012
It was two weeks ago, while most of the East Coast was bracing for the wind, rain, and tidal surge of Hurricane Sandy, that the first rumors of deep hurricane-induced snows in Appalachia started circulating among the schuss-reverent. Then our own Lionel Hutz dropped official word on Friday Oct.25th that West Virginia was going to get dumped on in a few days. Per usual, he was right.
I have been looking for an excuse to ski Whitegrass since meeting Chip Chase and crew at a telemark festival circa 2003 and being blown away by the Whitegrass crew's sheer love of sliding on snow. I wanted to go visit and drink some of that Koolaid that made them so much fun to be around (and some more of their infamous moonshine too!). But, the idea of taking days off of work and driving 12hrs each way to ski south of the Mason-Dixon line in October seemed as ridiculous as me drinking whiskey shots until 2am at Red Square Bar and Lionel Hutz winning $100 in the costume contest. But, that happened last Saturday night (someone has a pic, please post in the comments), and on Sunday while nursing our epic hangovers Jake started planting the seed that this was a good idea. On Monday he called me and told me I was in. He didn't really ask, he just suggested that I would never forgive myself if I didn't jump on this once in a lifetime opportunity to:
SKI HURRICANE POW AT WHITEGRASS WEST VIRGINIA ON HALLOWEEN!
Really, how could I say no to that? I would be crazy NOT to go. I looped some appropriate music in my headphones all day at work, told my boss I would be too "well" to work tomorrow, and packed up my gear for my first ski day of the year (but not Jake's). Jake got out of work at 8:30pm Tuesday and we met up with Will, shoved all our gear into Jake's car, and headed south into the teeth of Sandy.
Jake bent over the steering wheel and raced us towards NJ like a ski-obsessed Dean Moriarty. Somewhere along I-87 we were low on gas, and started to realize there was no power anywhere. Any gas stations that were open had no power to run the pumps. On the horizon to the east, the huge red light dome of the Jersey Shore was conspicuously absent. We knew the storm was raging, but were really unable to comprehend just how bad conditions were just a few miles away.
With less than 1/4 of a gallon left in the tank, Jake glided us into a truck stop that had working pumps on the PA border. He tossed me the keys and said to wake him up for snow. A little after dawn on Halloween Day we pulled to the side of the road to inspect a suspicious white substance.
ewww, gross, it's pow.

2 hours of semi-sketchy driving on snot-slick roads we pulled into Whitegrass. Third car in the lot, after the plow.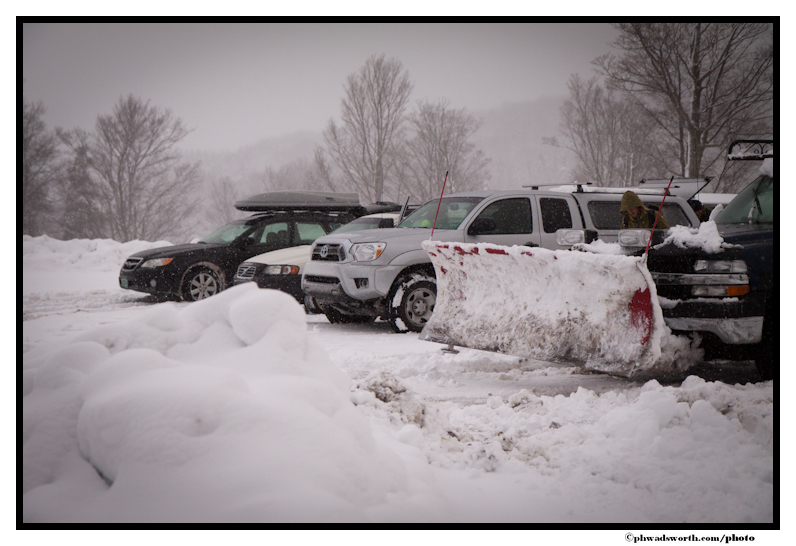 The other 2 cars were from PA, and the question was asked, "Where are all the locals?"
Will led the way into the luxurious base lodge/spa/quintuple-diamond restaurant/hotel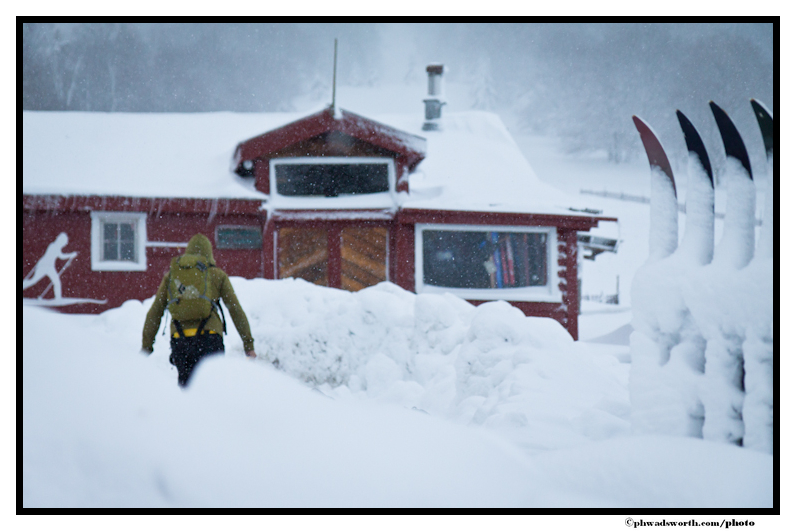 The amenities were definitely up to the exacting standard of FamousInternetSkiers.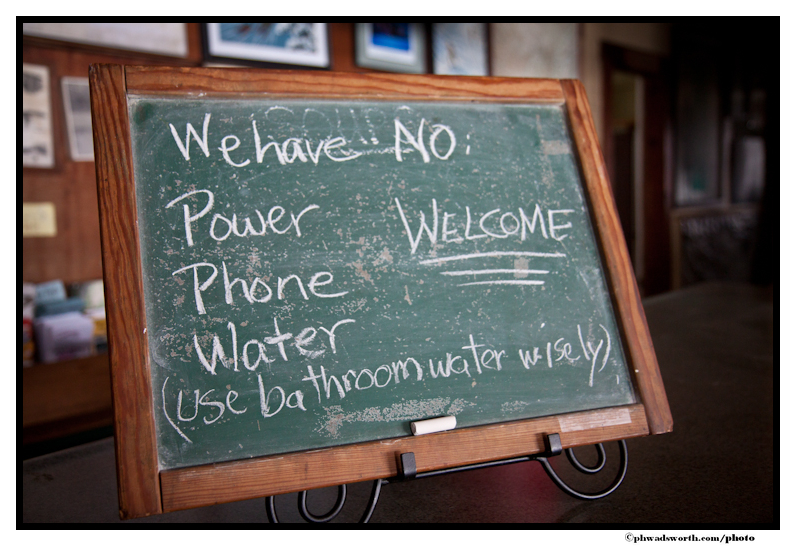 We wasted no time in getting ready. Will and Jake quickly fired up their high-speed quads and scored "first chair" on this most-epic of epic powder days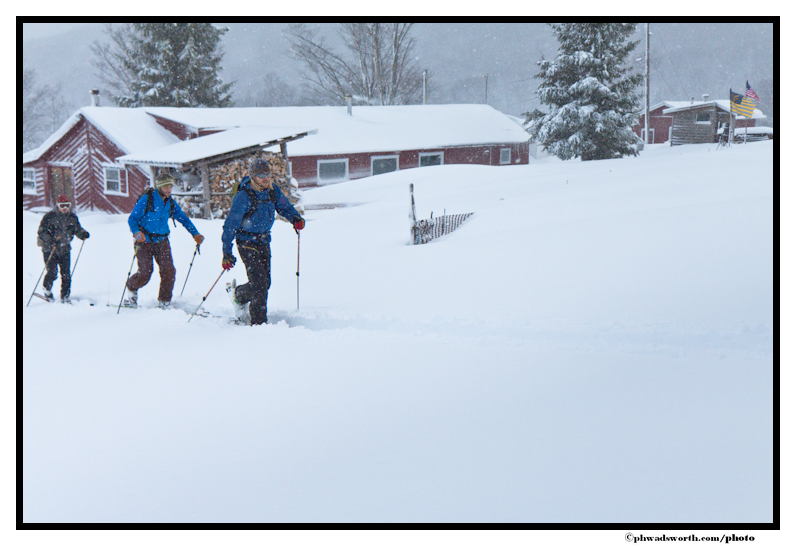 ---
Read about the author:
Peter
---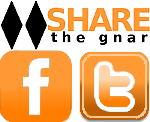 23 Comments
Please consider visiting our sponsors.
Leave a Reply