After a few false starts, winter has finally started in the Wasatch! Despite relatively little snow in the mountains above Salt Lake City, some intriguing rumors began circulating talking of much deeper snow to the north. So deep, we were told, that you didn't even hit rocks skiing bowls. So deep that there were faceshots.
Although these rumors ran contrary to everything we thought we knew about October skiing, Carolyn and I decided to do what any famous internet skier worth their internet fame would do and check it out.
Unfortunately, we found that with only 30″ of new snow, conditions were well below the time-honored 40 inch rule, and so we were sorely disappointed. Given that we had driven 1.5 hours to get here though, we decided to make the best of it.
More pictures and stories to come after the next few days, time to ski now!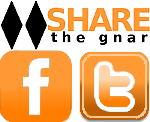 Tags:
Ben Peters
,
Carolyn
,
Dog
,
Early Season
,
fall skiing
,
October
,
Powder
,
Utah
,
Wasatch
7 Comments
Please consider visiting our sponsors.
Leave a Reply