The
Starting Points for Adventure
series gives your outdoor-imagination a kick in the butt, and gets you on the fast-track to adventures. Approximately every week we provide a few pictures and clues of a great location a bit off the beaten path. We challenge you to read carefully, put your thinking cap on, go out into the wild, and find the location. Report back about your findings in the comments below, but
please don't give it away for someone who has yet to figure it out
. Of course, if you find something even cooler during your travels don't hesitate to challenge us! If you find something really awesome, and think it's worthy of being included in the SPA Trip series
send us an email
!
Keeping with Ben's theme of water sports that go down stream, here's something you can do in Vermont when the river gauges aren't checking in high enough for kayaking: canyoneering! Admittedly this isn't the sport people think of when their minds turn to Vermont. Nonetheless there are many sharp gorges carved into this state's mountainsides that offer a surprising contrast to the rolling hills that otherwise dominate it's landscape. Some of these canyons have deep enough pools that one can jump into the waters from high above and then swim downstream and find places to get out safely. Others have improbable rock outcroppings hanging precariously above deep emerald green pools, and invite you to surge some adrenaline through your veins for a fleeting moment. Finally, there are some sharp gorges in Vermont that do not provide a place to jump or swim, but which offer a gushing brook just enough vertical drop over a short distance to make a dry-rope-rappel the only safe way down. Furthermore, as with any canyoneering exploit, these gullies which are fit-for-rappel also have a certain level of commitment; meaning once you've entered, due to the sharpness of the walls, the only way out is down. The view from the top of this gorge's exciting 125 foot descent–which takes place over several cascades–indicates how sharply the walls abut the river. Christian prepares the rope for the first rappel.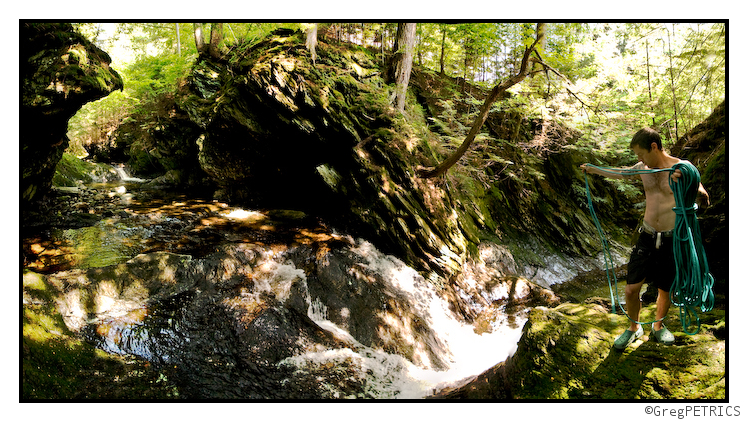 Needless to say, this sport + cameras = broken cameras. As such we have a few shots from the beginning, and then had to put the device aside in a dry bag to avoid a costly snafu. Here's Christian rappelling down the first cascade.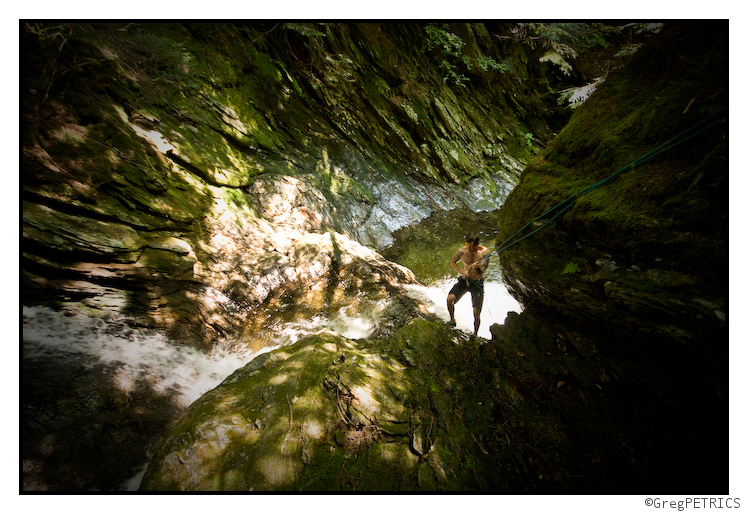 We made our way down slinging rock horns and robust trees for anchors. I pulled out the camera about halfway down to snap Christian coming down one of the cascades.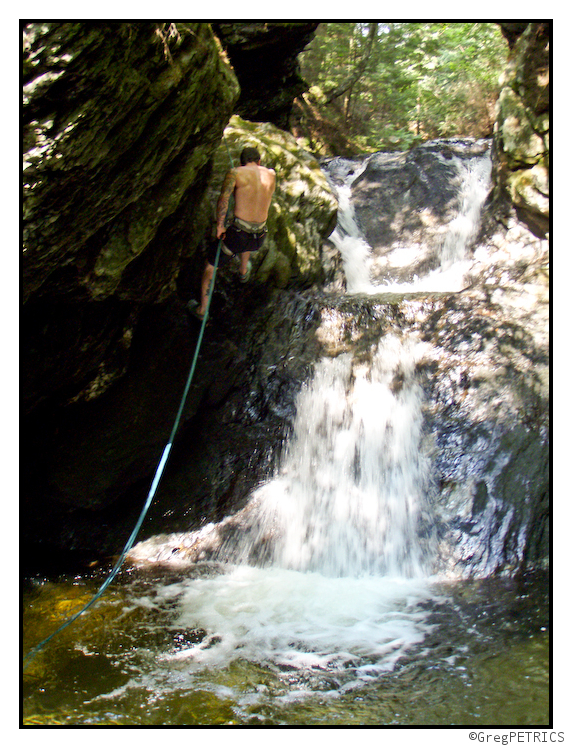 And after that Christian snapped this one of me descending the subsequent cascade.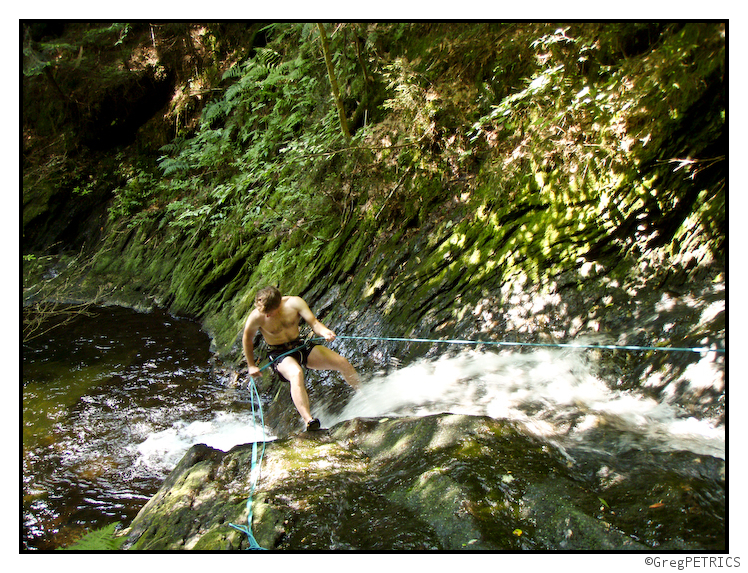 Admittedly, in retrospect, a rope was only necessary about half the time. For the other half of the descent, a rope was merely a welcome convenience. All in all though it turned out to be a fun outing making our way through this river gorge. It's a place that many visit, but few ever get to experience this watercourse from such an intimate perspective. Here's a parting clue for those who really know the area, or for those who don't mind doing some research.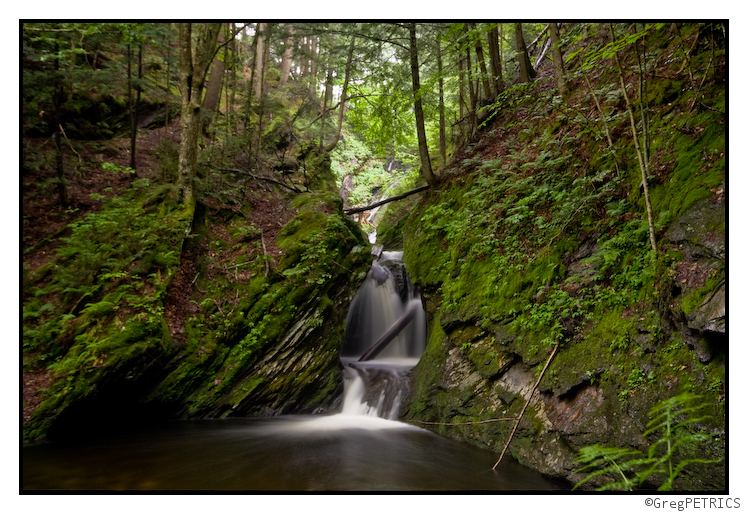 Thanks for checking out SPA Trips on FIS! Want a sticker? They're just $1 each!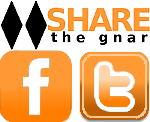 Tags:
East Coast
,
Gorgeneering
,
sharp gorges in Vermont
,
Vermont
,
Vermont Canyoneering
,
Vermont Gorges
,
Vermont Natural Wonders
8 Comments
Please consider visiting our sponsors.
Leave a Reply