For one and a half months, skiing on the east coast has felt–well–not a whole lot like skiing on the east coast. Every day was low hanging fruit as winter weather went uninterrupted for over 45 days. Objectives we've had our eye on for a while finally were ready. Storied ski descents we've pined for finally got hit. That's over now. Now we're back to the usual. Now we're back to east coast skiing. As I posted about last week, we had a vicious crust, and a little dust. This past weekend we still had a vicious crust (in places at least), but A LOT more dust. East-Coast skiers that some of us are, we went out to see what we could find. We figured we might as well go get that dust right when the sun comes up! Why not?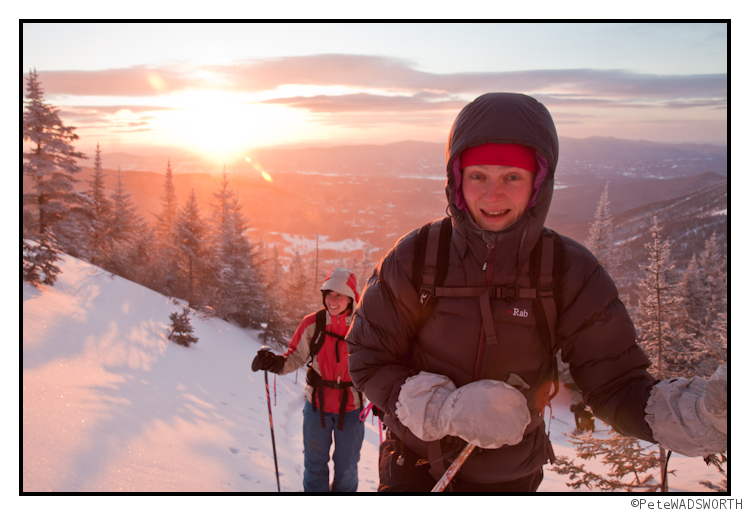 Once we got to the summit, yours truly headed out to find a perch to get some photos from.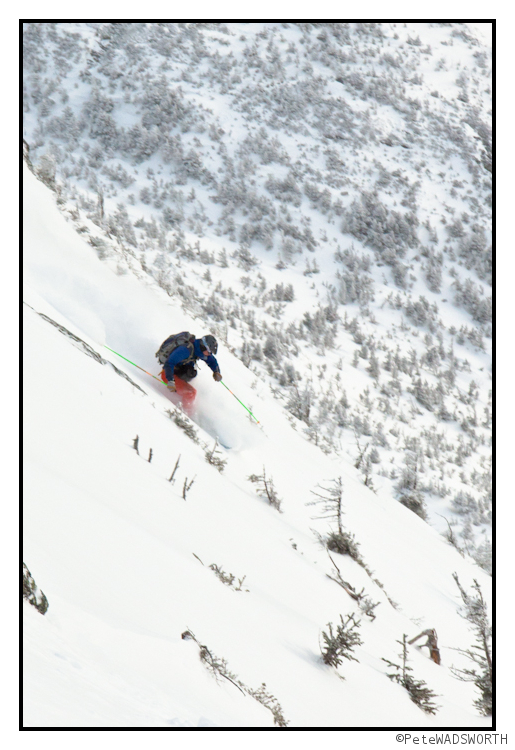 I enjoyed watching my friends make some turns down the untracked dust collector! As Bill demonstrates, the dust was very deep this weekend! Go Bill! Too bad both my fingers (I've only got two) and my battery froze after this shot!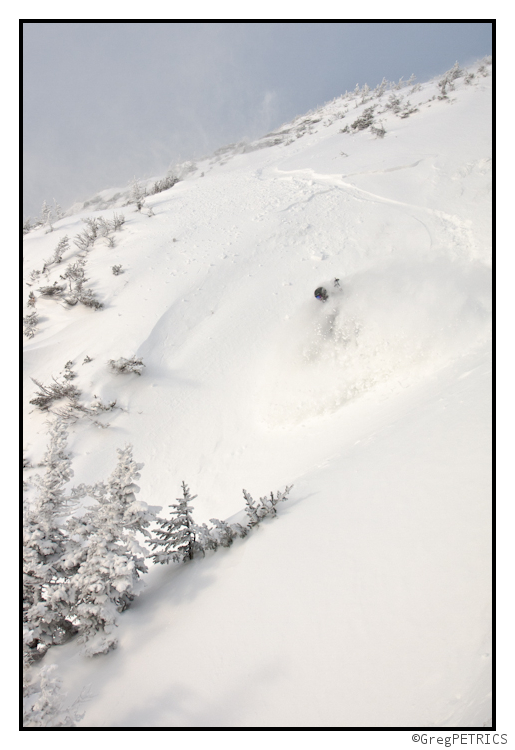 After blowing on batteries and fingers for a few seconds I got the camera back to life. I can't say the same for my fingers. I shouted up to friend of FIS, Pete Wadsworth, to descend. Pete enjoyed a few turns, and simultaneously broke a long running tradition of painful days in the backcountry the two of us have going, and we finally enjoyed some type-1 fun. At least I think we did. I had fun! He did mention something about frostbite… ;)

If he didn't have any fun in the previous picture, I'm pretty sure he was enjoying himself here: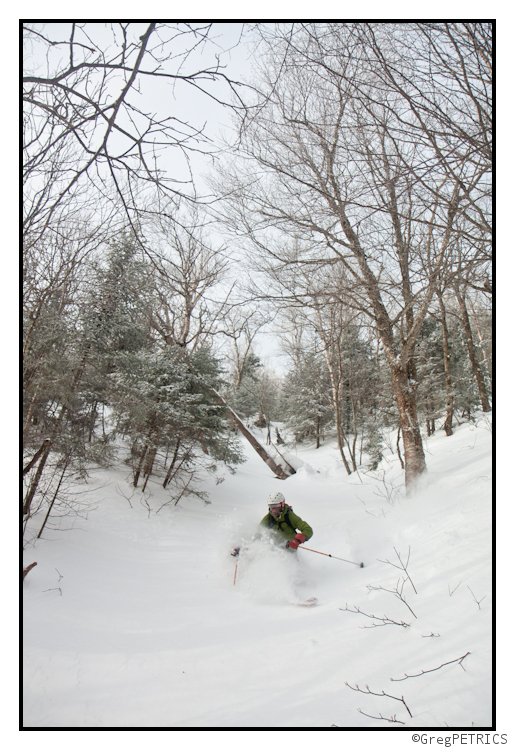 Careful out there though folks… a weather warm-up followed by a freeze followed by a heavy falling of snow spells: avalanche. Well it doesn't actually spell it. Duh. You know what I mean though.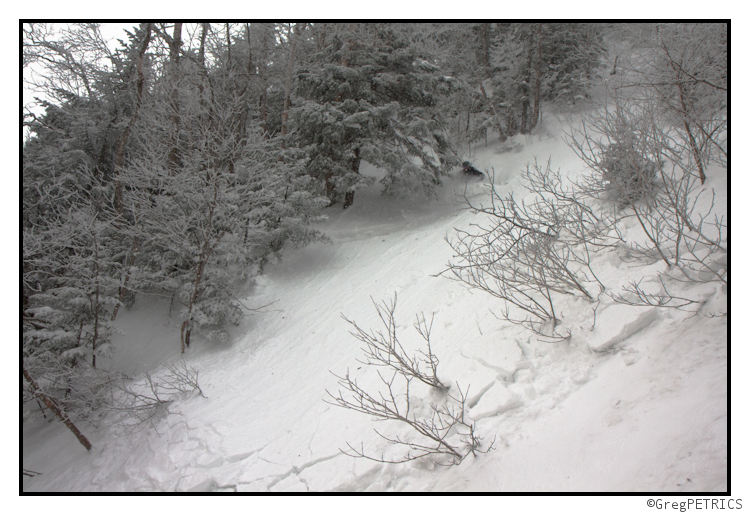 Check back later for Part 2: Low Elevation. Thanks for reading FIS! Pick up some avalanche supplies to be ready for spring shred!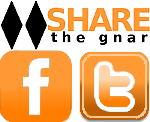 Tags:
East Coast
,
East Coast Powder
,
Powder Skiing
,
Vermont
5 Comments
Please consider visiting our sponsors.
Leave a Reply