Only in Vermont!
February 22, 2010
After our experience riding snow from heaven last week (which, recall, was immediately preceded by the chute from not-quite-heaven), only in Vermont is the weather cruel enough to deliver a round of unforecasted "wintry mix" to cover everything–even the powder snow–in a quarter inch layer of ice!
Oh well, at least the views were nice!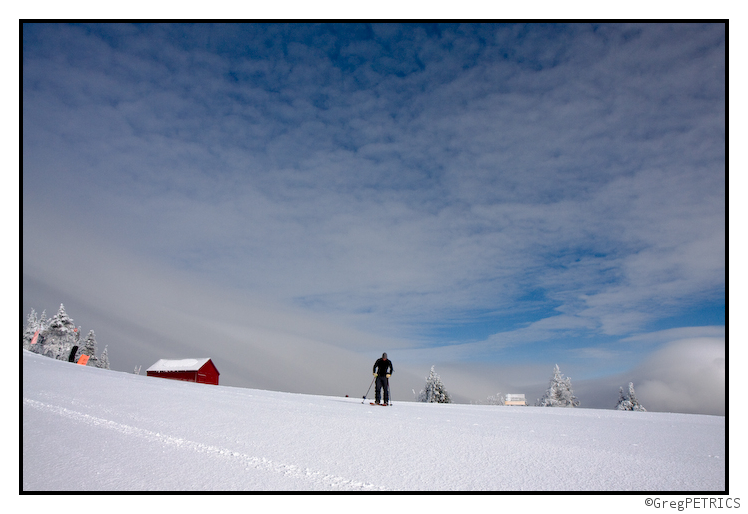 Funny how ice–so unfun to slide on–is so pretty to look at.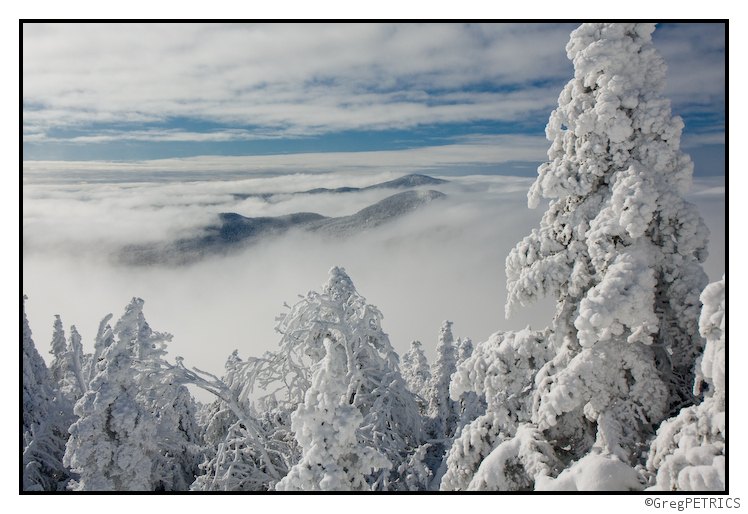 To be honest, it was clear that Stowe ski resort got smacked pretty hard by the round of icing that rolled through Friday night. I guess no one really saw it coming, and until about 11am, the Mountain Triple was the only lift turning. We tried to harvest some of the "heaven" from the day before, but to no avail–everything was crusty and grabbing edges. We had some luck at lower elevations (which were surprisingly less affected by the rain than higher elevations), but we ended up deciding that Saturday afternoon had become a good day to take in some of the winter Olympic Games in Vancouver from the comfort of the couch with a double-six-pack in the fridge.
We made some vague plans to meet up at Stowe again on Sunday morning if the so-called "four inch rule" was satisfied, but no one expected to be getting the 6am powder wakeup call. Indeed, when we left the mountain Saturday the sun was out, and the winds were light… and everything was glazed over. But just as only Vermont is cruel enough to take heaven away, so too is only Vermont kind enough to return it just as quickly: a cool 7″ (according to Stowe) fell Saturday night, and we got a surprise return to heaven skiing!
I had to blink my eyes at least a dozen times Sunday morning at 6:00am as I checked the snow report, but before too long I was on the phone calling up the usual suspects, and telling them they needed to get their butts in gear, and be at the mountain to SHRED.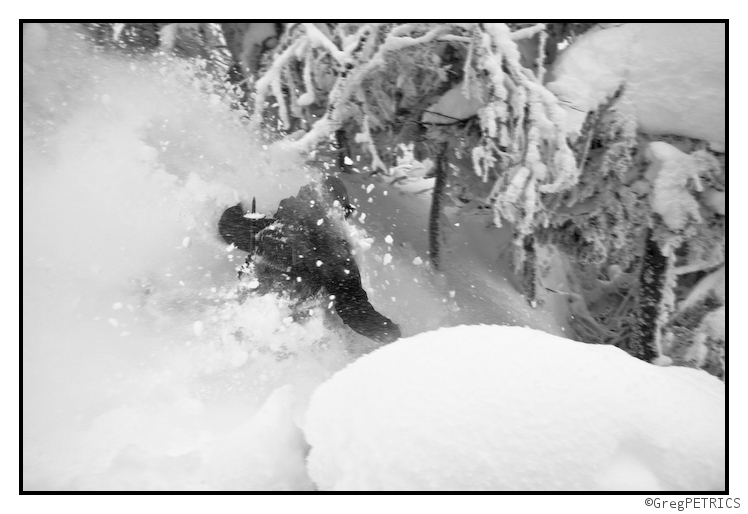 The snow was REALLY good. What came out of the sky Saturday night was 100% pure VTah blower. To prove it, here's a picture you don't often see: a snowboarder getting into it. (rider: Christian "the Stowe Curmudgeon")

…And then getting DEEP (oftentimes the boarders will just surf on top of the snow unless it's genuine cold smoke).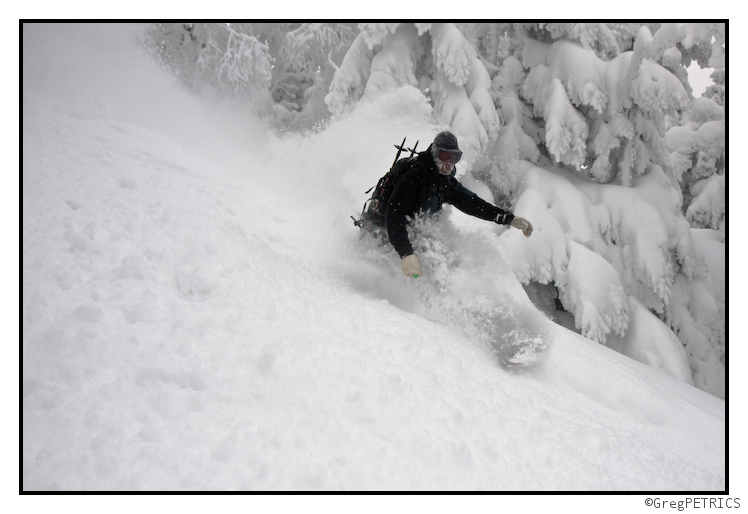 FACE SHOT CITY FOR THE SPLITBOARDING CURMUDGEON!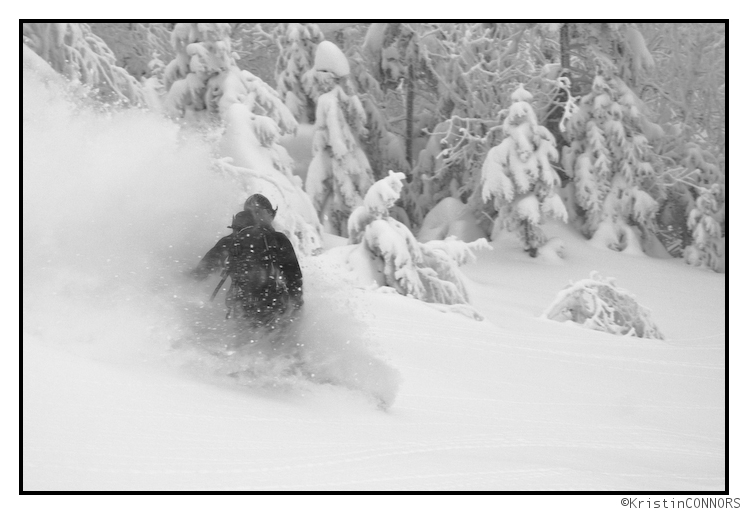 ---
Read about the author:
Greg
---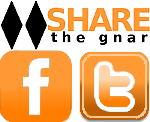 12 Comments
Please consider visiting our sponsors.
Leave a Reply