The Turn (or: A Year of Famous Internet Skiing)
July 26, 2010
As March began, the stake stood at 100″, and everyone thought we were entering a period of insane schuss; March is usually the snowiest month in New England. As it turned out, the weather wasn't too favorable in March for powder skiing, and we ended up with an odd month of schuss in which we spent one full day scratching around in the fog, making some turns, and trying to figure out which way was up.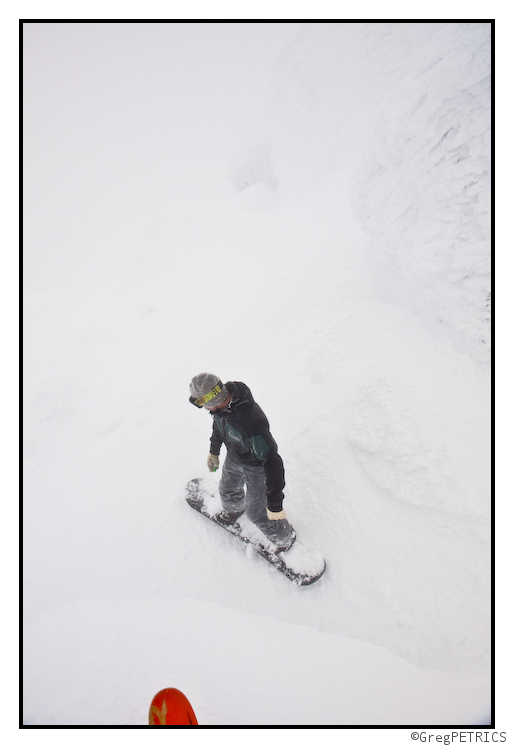 When the fog lifted however, while some people lamented the lack of fresh snow falling from the sky, we took the opportunity to head out and tag "those lines" that we'd always seen, but had yet to schuss. "Last Call" is the first one that comes to mind. It might have featured the best turns of the year!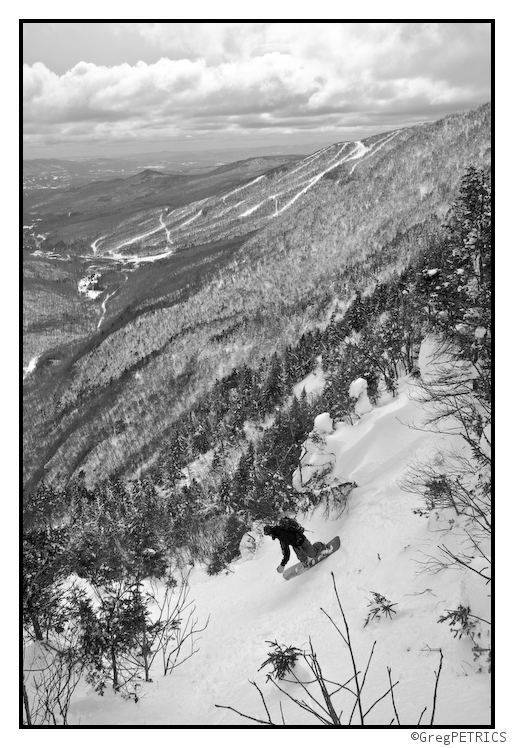 An alpine bowl leading into a sub-alpine conifer lined chute in "New Hampshire" is another one at the top of the list.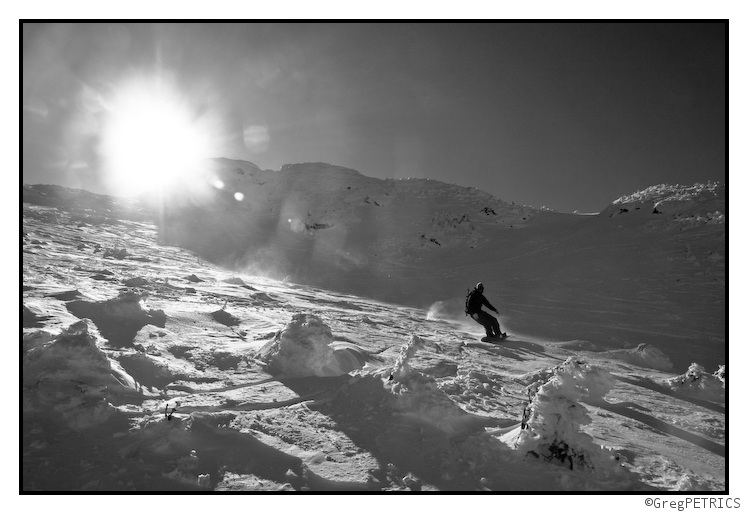 Snow fields hanging high atop a dramatic valley in the Adirondacks also finally got a few turns layed down on them by the Famous Internet Skiers.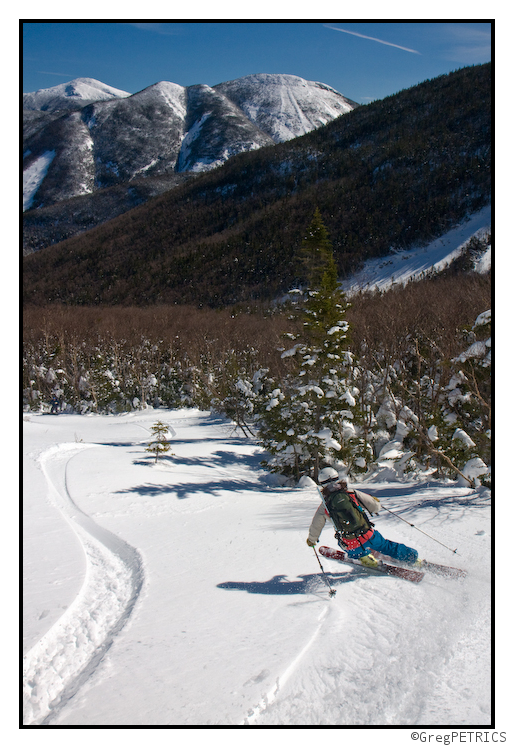 Then Selma came. A BEAST of a storm, rather than taking a turn for the east, and heading out to sea, she turned to the west, and pummeled alpine New Hampshire with 60″ of snow, and screaming winds from the south east. Everything was backwards. Tuckerman Ravine was bare, and places that rarely see snow, were buried with epic snow packs. Over in New Hampshire, Ben and I continued our tradition of great days in the backcountry and found this fun little cooler on Mount Adams. Based on the fact that it's tucked way off to the side, kind of stupidly short, and also since during our previous outing near there in 2009 the zone had no snow at all, we posited that it's possible it had never been skied before. We called it Guillotine, and haven't heard any disputes. Since then detractors of FIS have joked that it might also be called the "Pee-Pee" couloir for Petrics and Peters. That seems more fitting.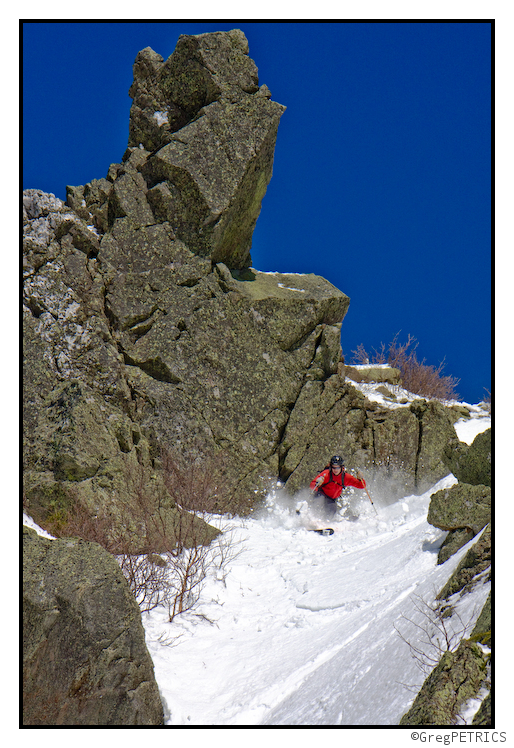 After our lightning fast, and otherwise inconsequential potential FD, we made our way up to the top of Adams to make schuss on one of the most beautiful yet grueling continuous descents in New England.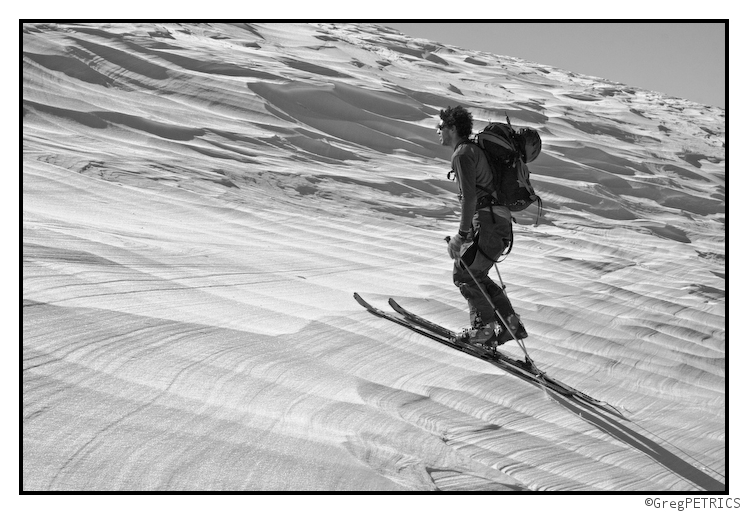 ---
Read about the author:
Greg
---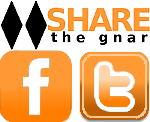 14 Comments
Please consider visiting our sponsors.
Leave a Reply