Christmas Break in Snowy Utah
December 29, 2010
Yesterday was nice and sunny. It was also Mark's last full day in Utah and Kate had the day off. We decided to head up White Pine to see what we could find…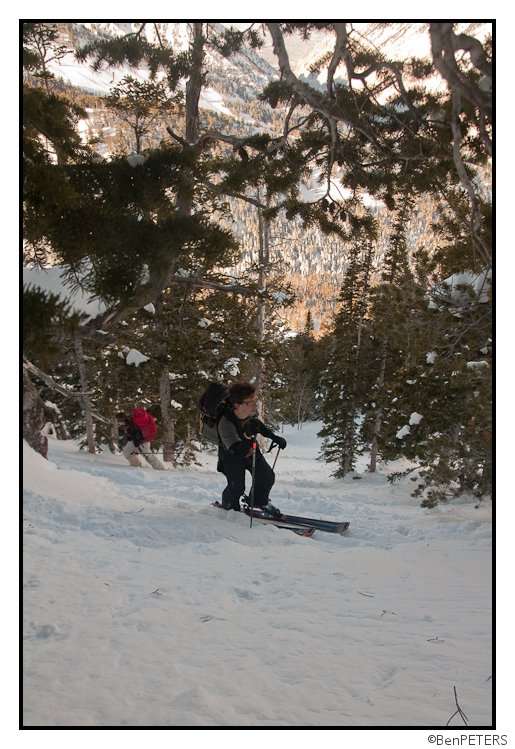 Skintracks are steep in the Wasatch…

When we got to the top of our first run we got a real treat. There wasn't a breath of wind and it was brilliantly sunny. We ate a leisurely lunch while enjoying the view of snow covered mountains surrounding us on all sides.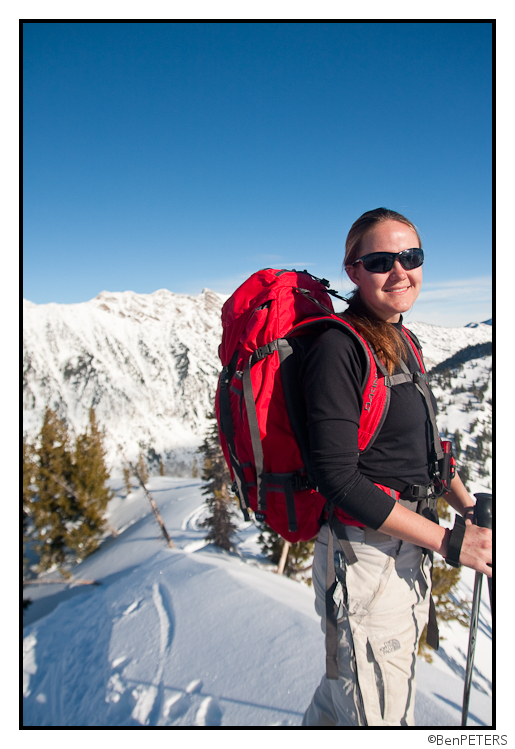 Thunder Ridge. The Hypodermic Needle looks good!

But we couldn't just sit around and eat all day! The powder wasn't just going to ski itself…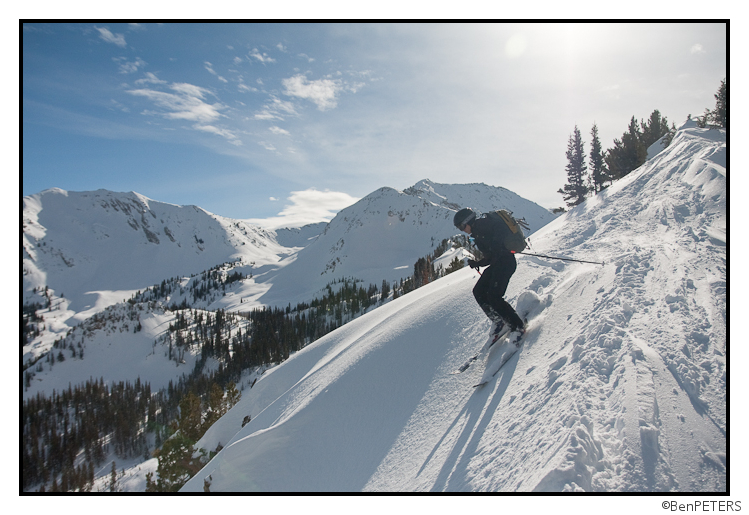 Mark enjoying some of Utah's finest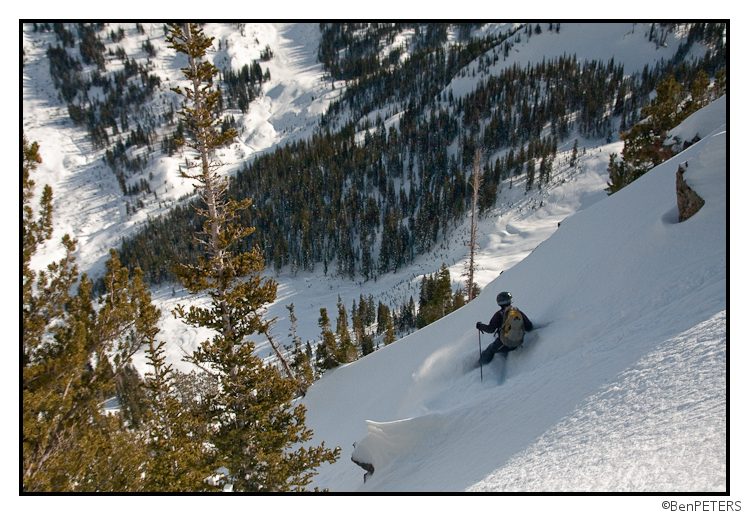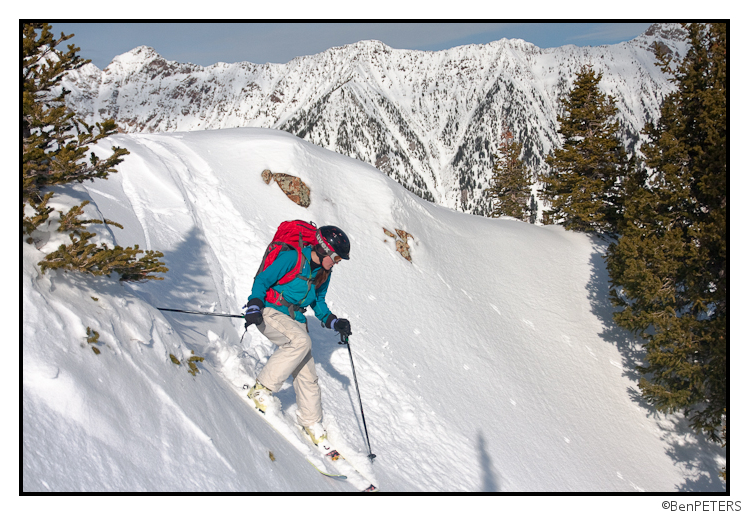 Kate dropped in next…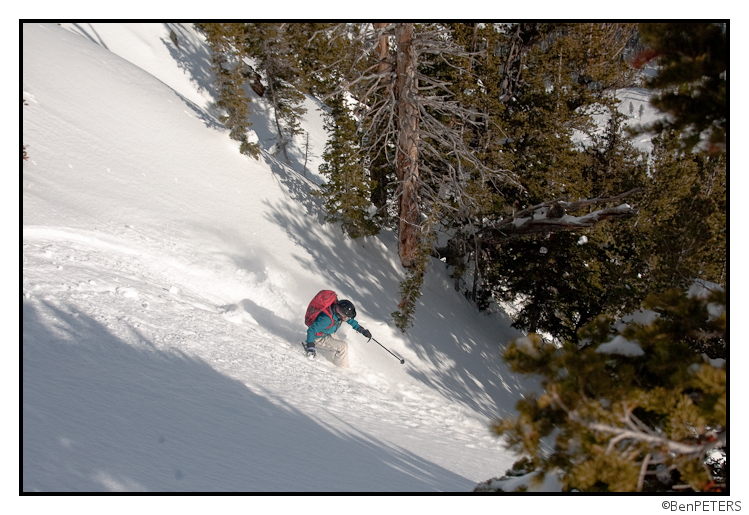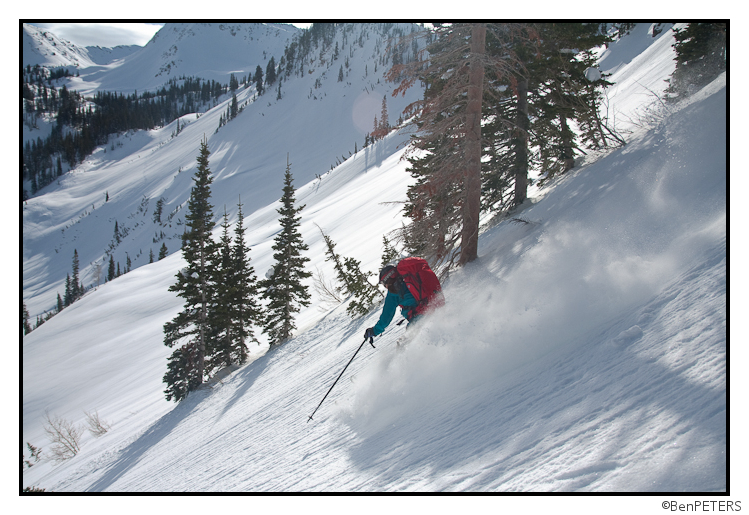 and carved up the apron below!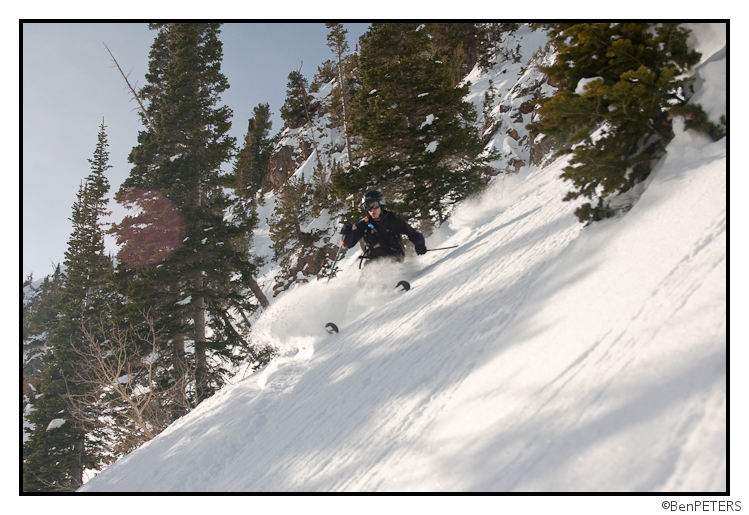 Mark doing the "sponsor shot"

After a second run, I ran into my friend Stu. Kate and Mark were tired, so they skied out while Stu and I headed up to the top of the drainage for one more run…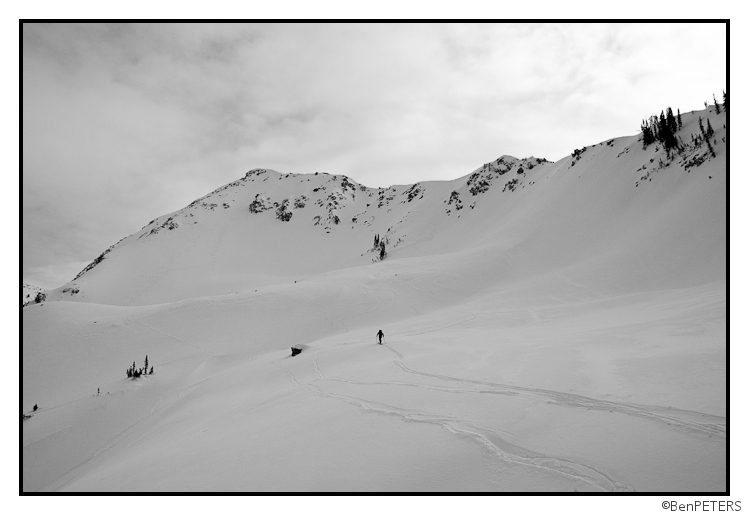 Stu skinning up toward our line

After a long skin and a short boot-pack we found ourselves at the top of the ridge, ready to ski a slightly wind affected but beautiful looking chute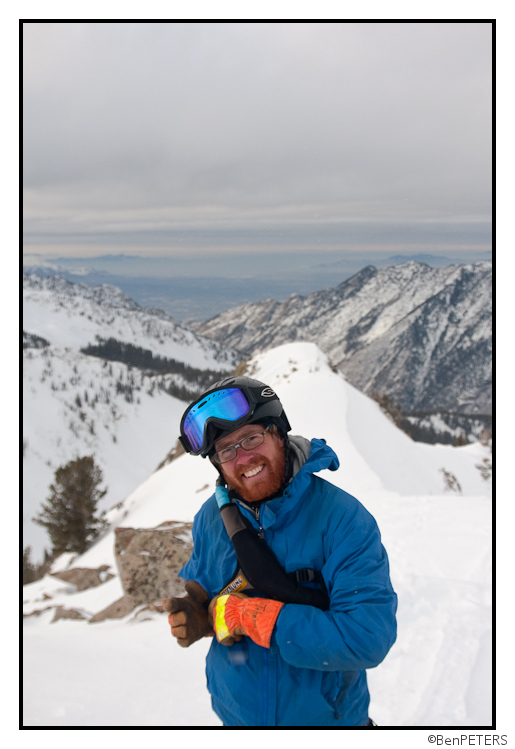 Stu getting ready to schuss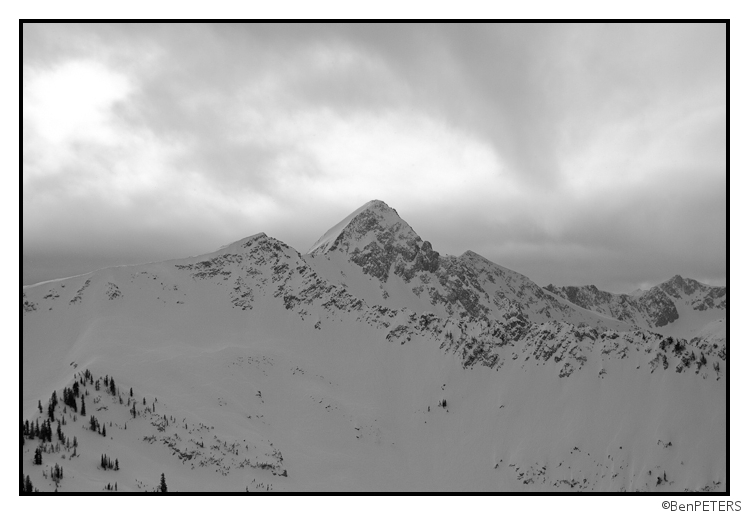 By the end of the day, clouds had moved in, heralding the next storm to hit the Wasatch.

Thanks for looking! If you're in Utah, stay tuned for updates on the current snowstorm!
---
Read about the author:
Ben
---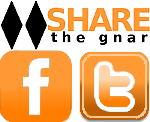 4 Comments
Please consider visiting our sponsors.
Leave a Reply