The (Other) White Ribbon of Death
October 25, 2010
Ben led the way down the WROD proper.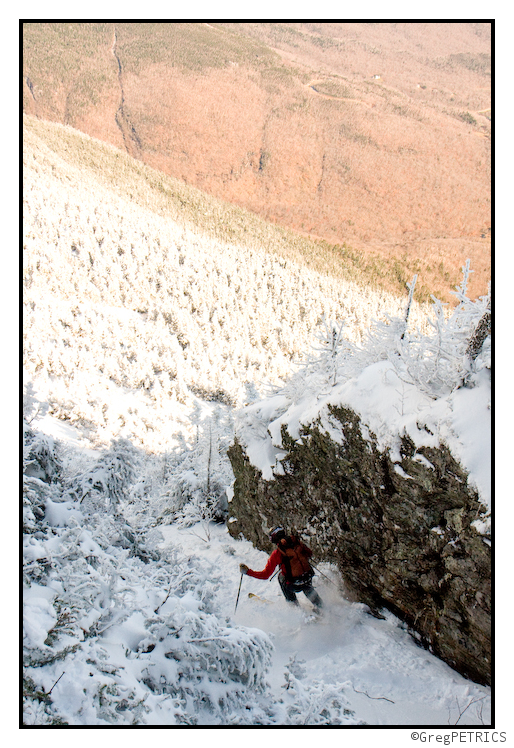 Then came Christian who started by lining up his board with the 30 lateral inches of Death Ribbon available to him…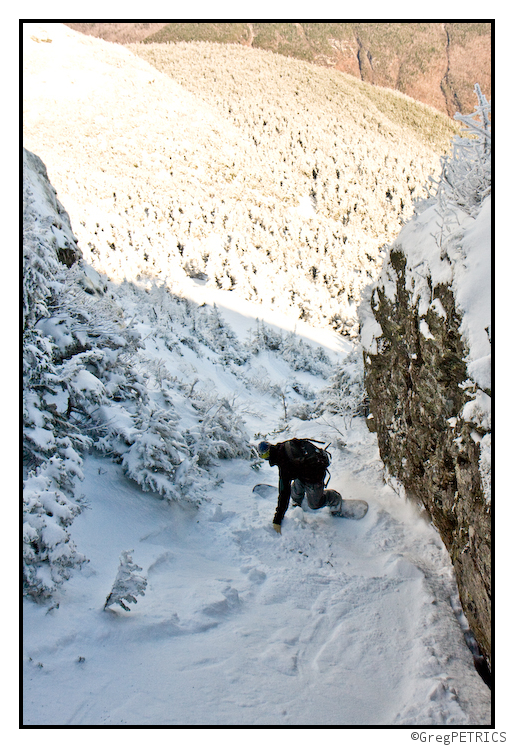 …and then proceeded to point it down the White Ribbon, Death be damned.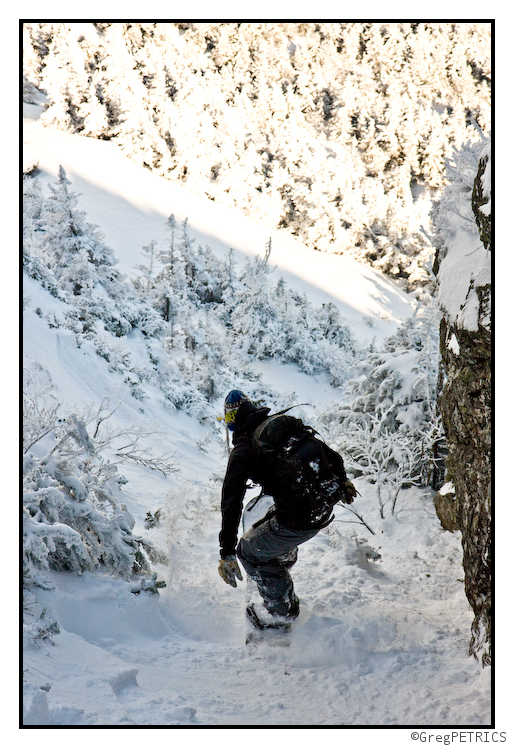 Then came Noah who was surprised by the fact that the WROD is the first thing to officially open this season. I think heard him say: "Wow this White Ribbon is really freaking Deadly!"

…and then from below: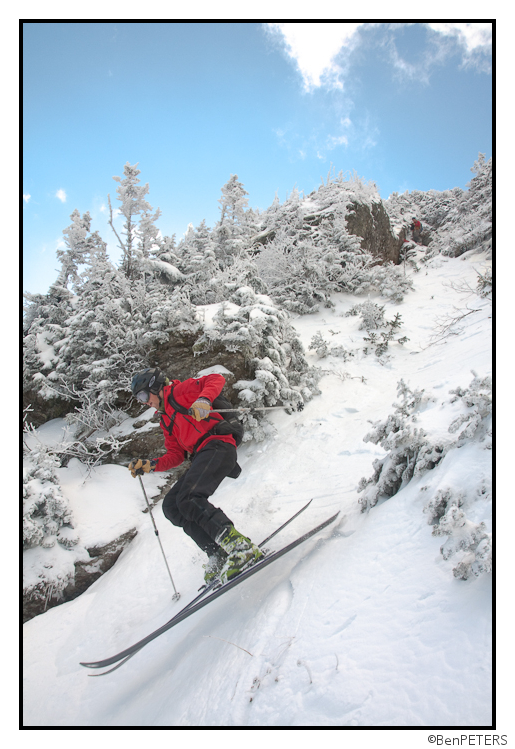 Whew! Finally! Another year, another WROD. It feels good to get that out of our systems, even if we didn't get any snowgun-faceshots. As we made our down below The Ribbon to our surprise we found yet another snowfield waiting for a schralping in the shade. I had to try my best for an October Faceshot. Fail.

And then finally lower down we did some good old fashioned grass schuss to get from the bottom of the WROD back to the lodge.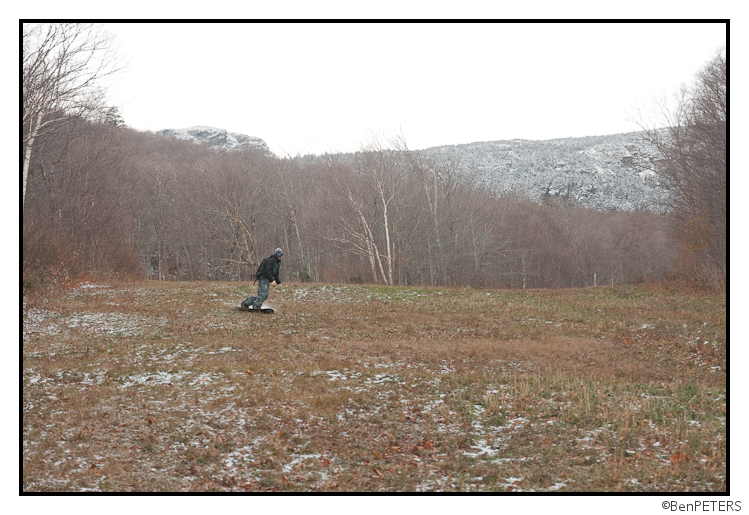 To finish up our first great day on the WROD, Christian decided to "git sum moor" after a day full of "got."

Thanks for checking out FIS! Pray for snow! Oh, and for the record, if there actually had been a WROD less than 3.5 hours from home (and no snow close to home either), you can bet your touring-boots we would have been there to ski it. You don't have to tell us how fun that first day of flying down the mountain is when you don't have to worry about getting back up to do it again. Hope all you folks at Sunday River had a great time. We're really just very jealous!
If you liked this snarky TR and are looking for some more of our "wink-nod" humor in the mountains, check out our private running of The (Other) Stowe Derby, our Roadside Katahdin Trip Report, and the Vermont and New Hampshire portions of A Trifecta (New York was legit). And if you just look at the pictures and skip the words, may we suggest our calendar?
---
Read about the author:
Greg
---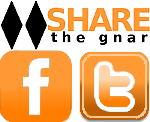 17 Comments
Please consider visiting our sponsors.
Leave a Reply