Why Do the License Plates Turn Green?
April 11, 2011
As the old joke goes: "How do you know when it's spring in New Hampshire? The license plates turn green."
To those of you who get the joke: High Five; you're awesome. To those of you who don't: It's a way live-free-or-die skiers unctuously make reference to the fact that Vermonters invade their White Mountains come spring.
Either way, it's perhaps one of the better jokes going around the east coast backcountry ski community if for no other reason than because it's true; each spring green plates fill the lots of White Mountain trailheads. After a season of skiing "out west" in Vermont, in spring, many a Vermont skier heads "back east" to schuss the thousand-foot-plus coolers of New Hampshire.
Just as with the emergence of the first green leaves though, timing is everything when it comes to the changing of the license plate colors in New Hampshire. If the green plates come east too early, The Whites will welcome them with full on "big mountain" conditions, replete with avalanches and extreme weather. These are far too extreme for timid Vermonters, and so they choose to wait for a gentler mountain. If the green plates come east too late though, all the best runs will be full of runnels, lined with moguls–or worse yet–melted out! In fact, the best green plate blooms in New Hampshire are exactly when the elevation of powder preservation is slowly climbing the mountainsides from low to high. At least that's what we think. This is the story of our migration.
Earlier this week, the elevation of powder preservation was quite low, and so the green plate bloom was postponed so this could happen.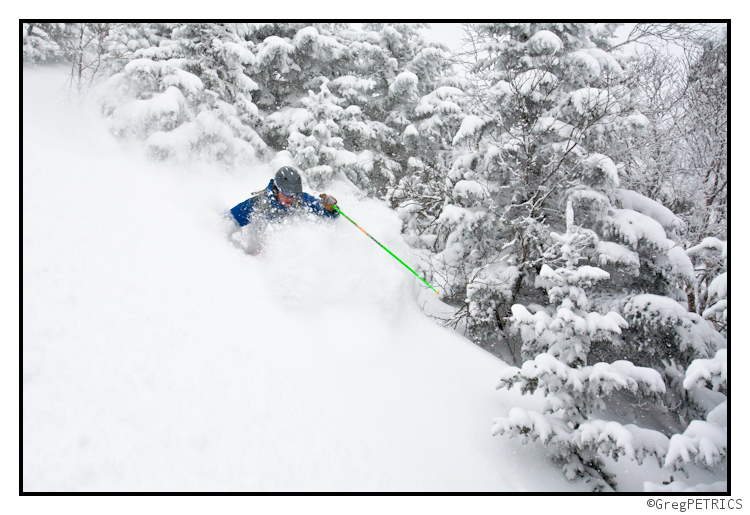 Amazingly enough even when the sun came out for a few days, a stiff NW wind kept the powder soft and fluffy. In addition, it seemed like every night a few inches of magic snow got wrung out of the atmosphere, providing just a bit more fluff factor each day.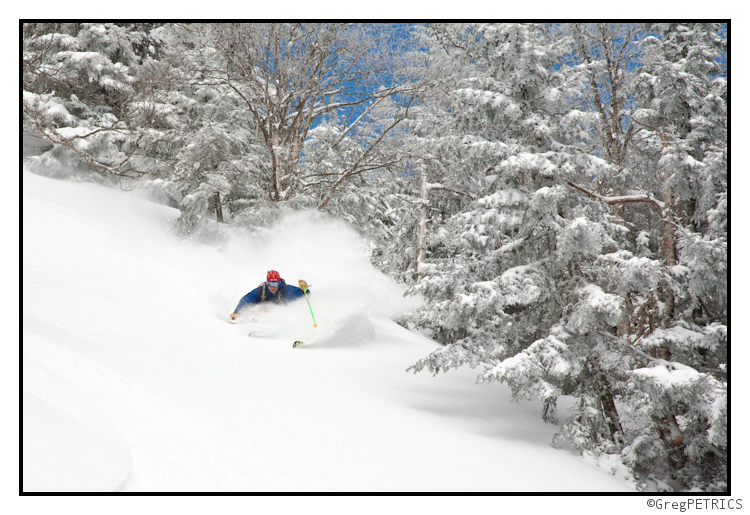 This is VTah after all… only the best champagne powder under a brilliant sun will do.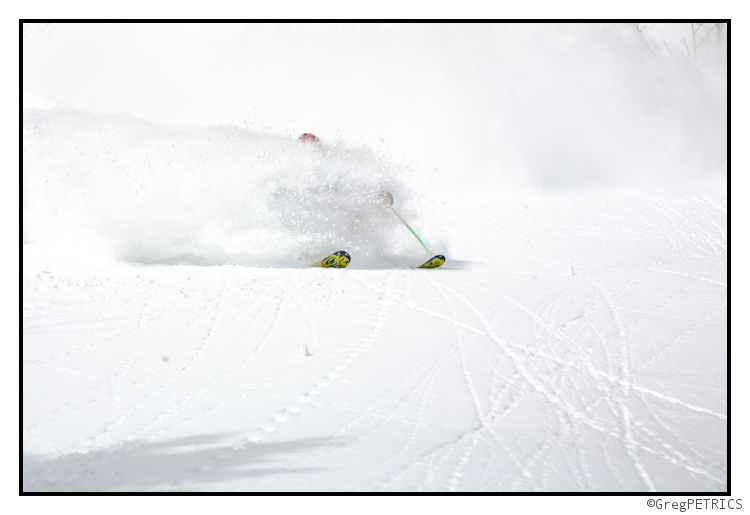 It was clearly just a bit too early for a green license plate bloom in New Hampshire when conditions were this prime "out west."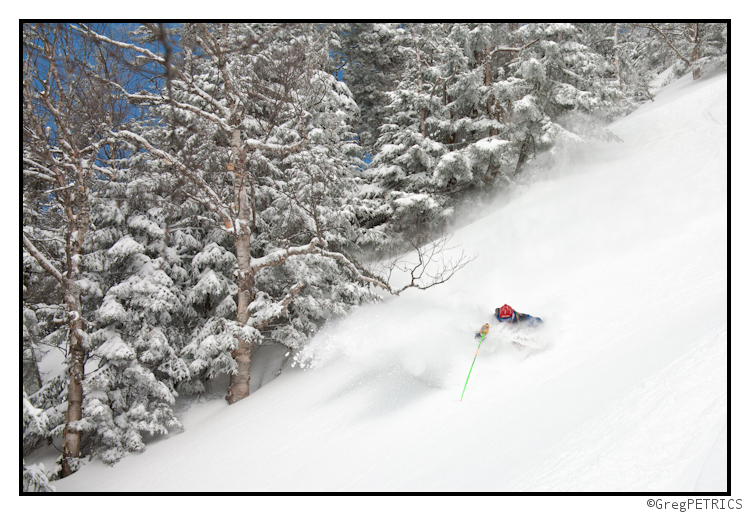 Even the snowboarders were getting some love from the fluff factor in the Green Mountains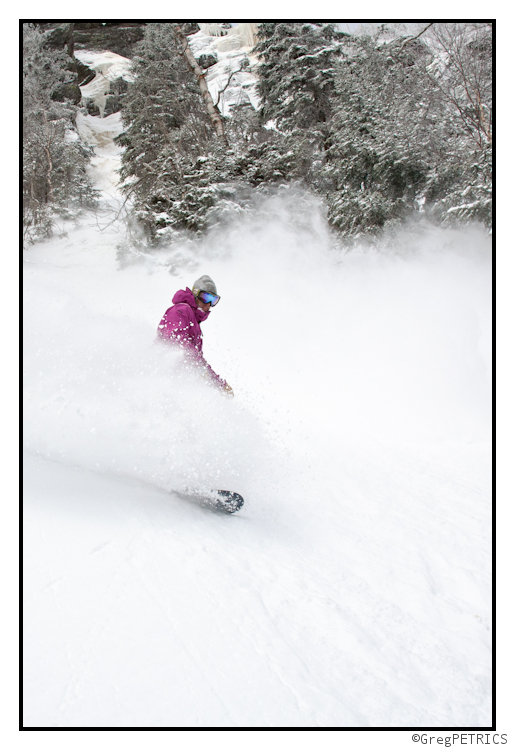 ---
Read about the author:
Greg
---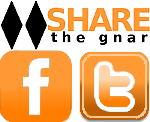 11 Comments
Please consider visiting our sponsors.
Leave a Reply