…get back in the saddle….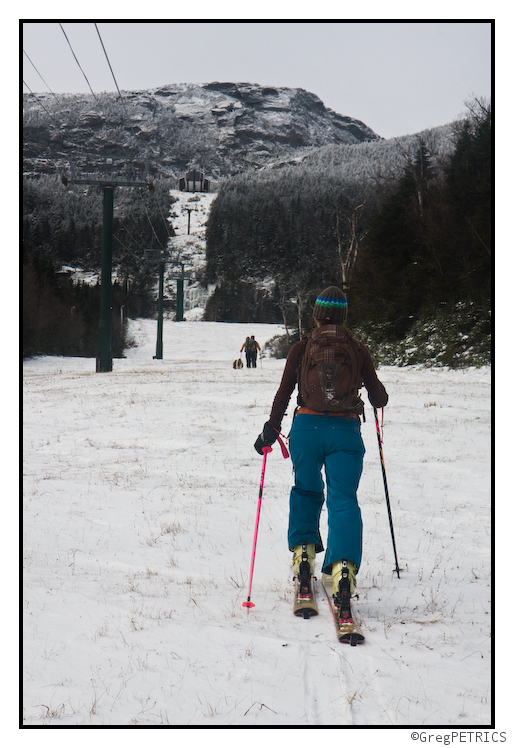 …stand tall… wind up…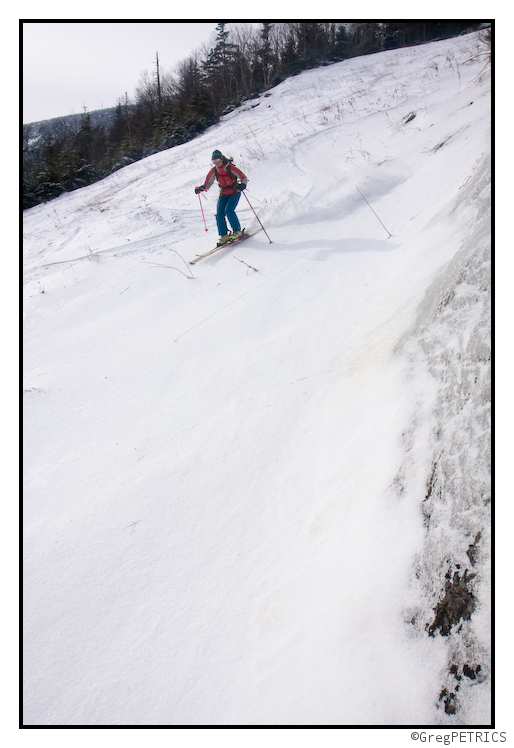 …and give the month that supposedly hates schuss a Chin Clip with your best left hook (or right ski edge).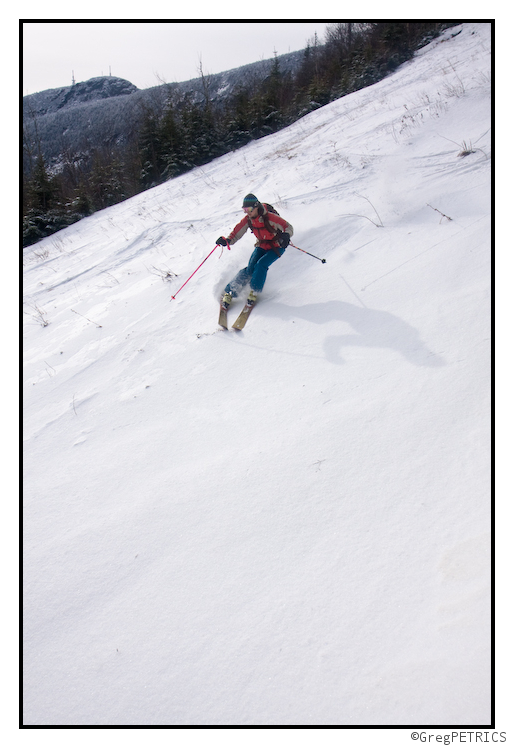 There's plenty of snow in them-thar hills. THANKS Lionel for the heads up that we should expect a few rounds of refreshing uplsope magic snow! It happened and it was SOFT AND COLD SMOKE!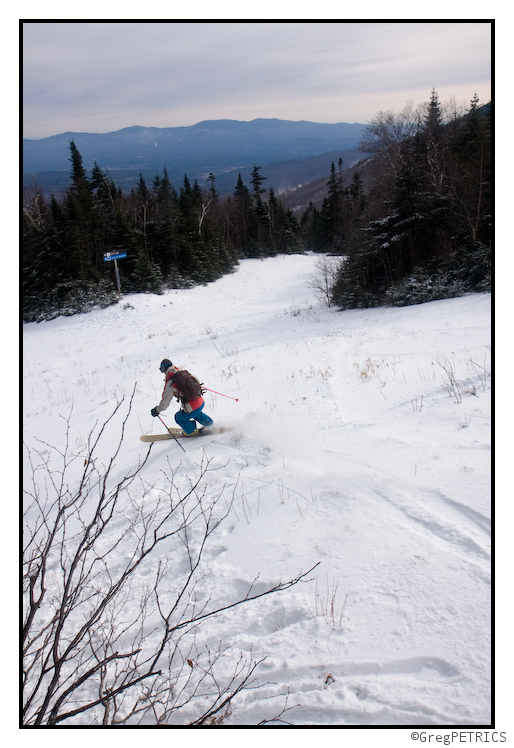 Not all the grass is cut to golf-course-spec so you might have to clear your own schuss-path as you cruise through the brush.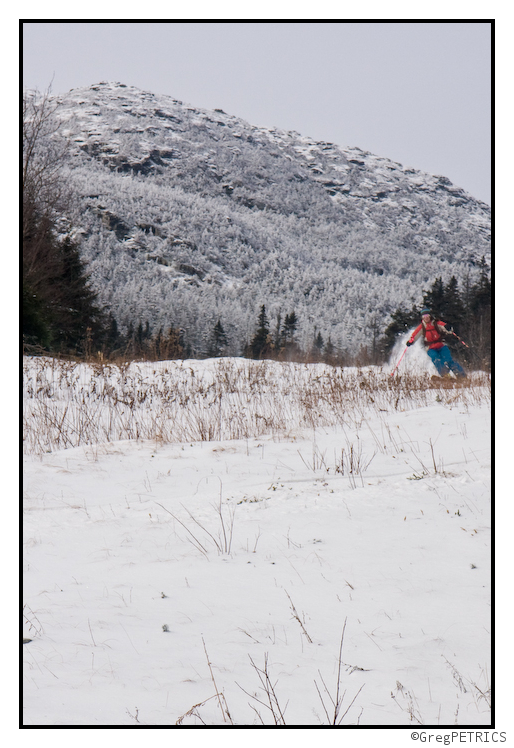 If you ski "with the grain" though you'll have a good time. I promise.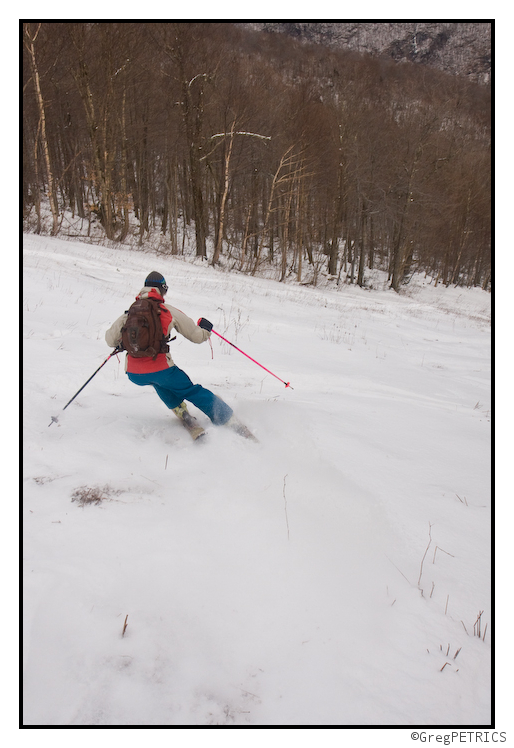 In any case it was great to be back on Mount Mansfield after a few trips to Mount Ellen. The seventh person to correctly identify (in the comments section below) the skin-track trail in this quick update wins a FREE COPY of our awesome 2011 Ski Stoke Calendar. The rest of you will have to buy one!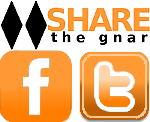 Tags:
Classic Mount Mansfield Ski Trails
,
East Coast
,
Mount Mansfield
,
Mount Mansfield Skiing
,
november skiing
,
November Skiing in Vermont
,
November Skiing Stowe Mountain Resort
,
Skiing in Vermont
,
Vermont
11 Comments
Please consider visiting our sponsors.
Leave a Reply