I was kinda depressed last week. After some great turns the previous weekend, the Northeast got warm. Really warm. So warm that Lionel launched a new "WTF Weather!?" series. Then it didn't help to see our western friends with more snow than they knew what to do with (actually that last part is a lie – they know exactly what to do with it!). Yep, all things considered, this past week wasn't the best time to be a skier stuck jonesing in the Northeast.
Fortunately, the weather changes quickly in New England. Some flurries came in as the temperature plummeted this weekend and Northern Vermont's Magic Snow (TM) kicked in. By Sunday the snow was really piling up, so after a crack-of-noon start we found ourselves skinning up in a blizzard. Without further ado, here are the pictures! Jackie the black lab came along for her first turns of the season too!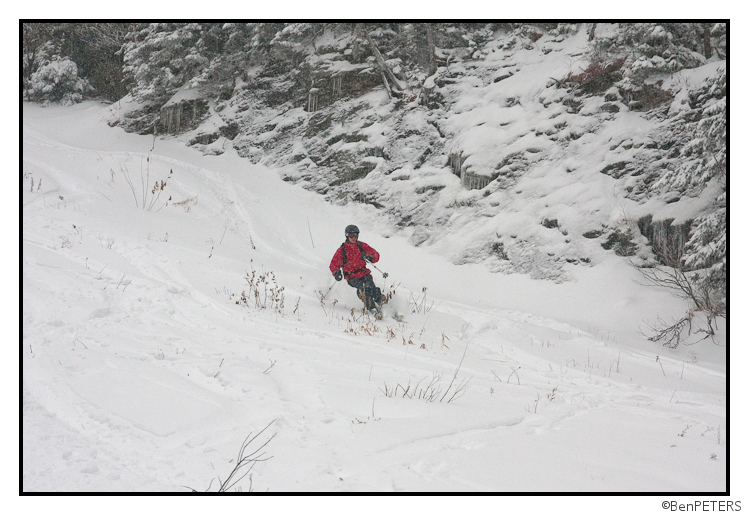 Rob is back, although this time without a tie!
Thanks for stopping by! It was a great day to be out in the mountains, and things are definitely feeling wintery again! If you get out this week, be sure to check out our weather page, and text/tweet in weather updates using FISWX!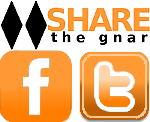 Tags:
Ben Peters
,
Dogs
,
early season snow
,
Early Snow
,
East Coast October Skiing
,
grass skiing
,
October skiing
,
Stowe
,
Vermont
8 Comments
Please consider visiting our sponsors.
Leave a Reply