Merry Christmas.  From all of the skiers here at FamousInternetSkiers.com we want to wish you a wonderful, joyous, and schuss-filled Holiday.  We only know one way to spread our Holiday cheer, and that's by sharing some one of the biggest snow storms to grace the 'Satch in recent years.  L_H called it like the conductor of the pineapple express — at this point Alta has received a whopping 70 inches in 7 days.
I'm sure you can't wait to tear into these pictures like a 5 year old waiting to dip his hand into his Christmas stocking.  Without delay, here is some of the glory that Wasatch skiers far and wide have been participating in.
Mr. Colby "You-can't-spill-your-coffee-if-you-can't-see-my-hands" Gilmore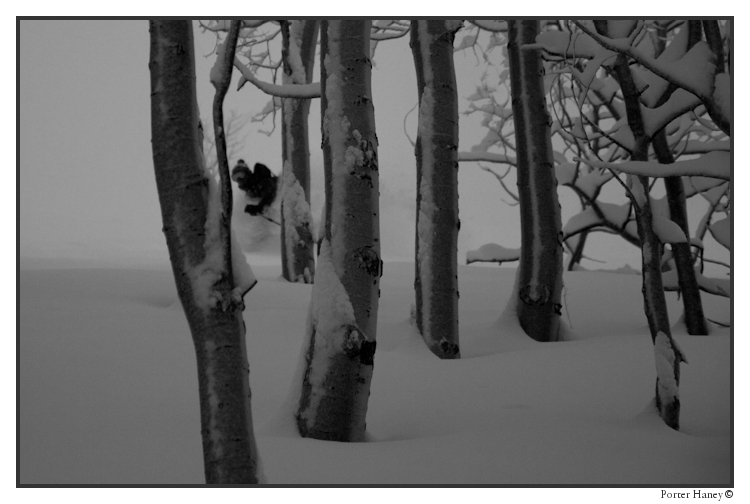 Mr. Andy "Super-Condor" Anderson
All the Super Condor asked for Christmas was his first face shot since his last Deeper Dawn Patrols.
Ask and ye shall receive.  Just a dusting though.
The old coffee cup carrier said, "I've seen a face shot and that wasn't it, and I'm just going to tease you with close but not quite."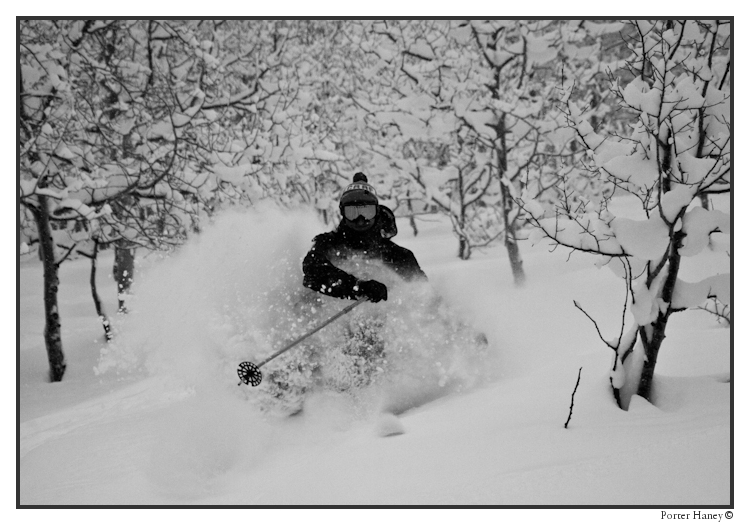 Almost there, just a few more turns…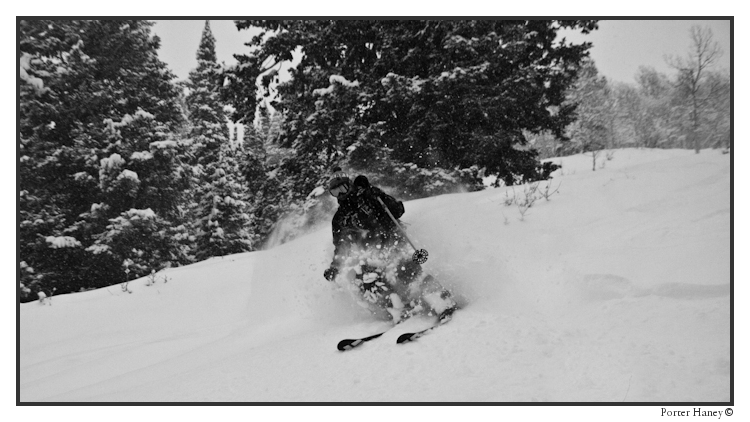 ENOUGH IS ENOUGH.  THE POWDER WAS NOT TOO DARN SHALLOW!?!?!??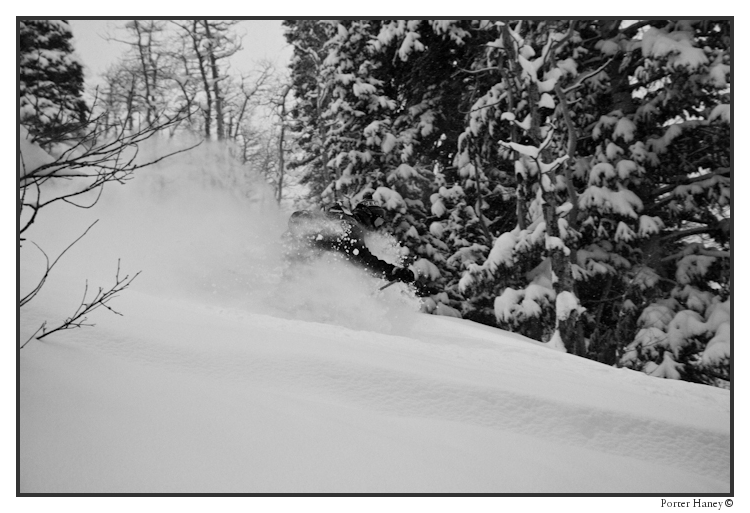 And so it went, one Christmas turn after another.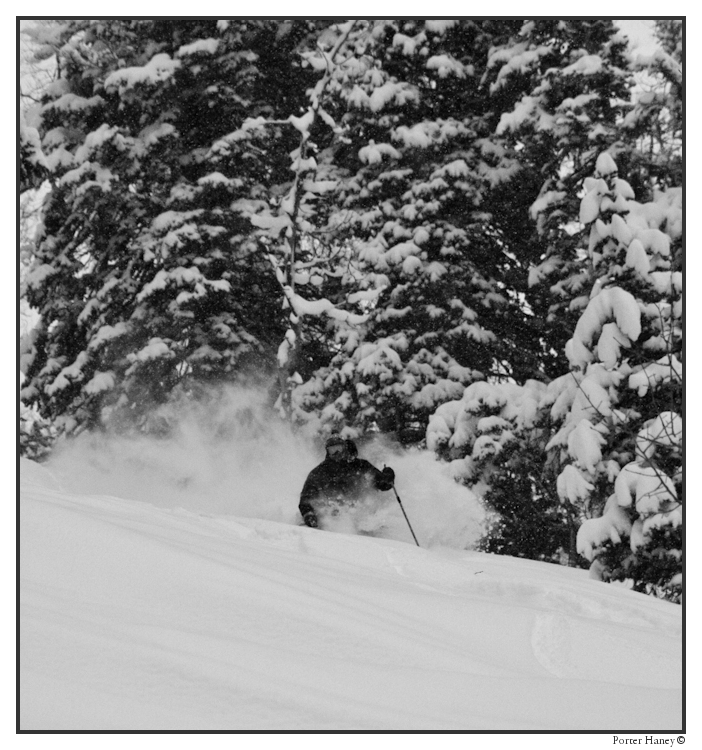 Few that felt good — skiing it, watching it, and writing it.  Thanks for reading.
Wait a minute, the FIS wouldn't let you leave without a little stocking stuffer.
The shining star of VTah5 schussed his way out to LCC and said, "Greg took my snorkel away so I wouldn't just tunnel down that mountain.  Is that SOP in Utah too?"  Sure is, Mr. Peters, can't make a powder skiing picture without a powder skier.  So he relented, stabbed his knee high pole basket forward, and did what he does best.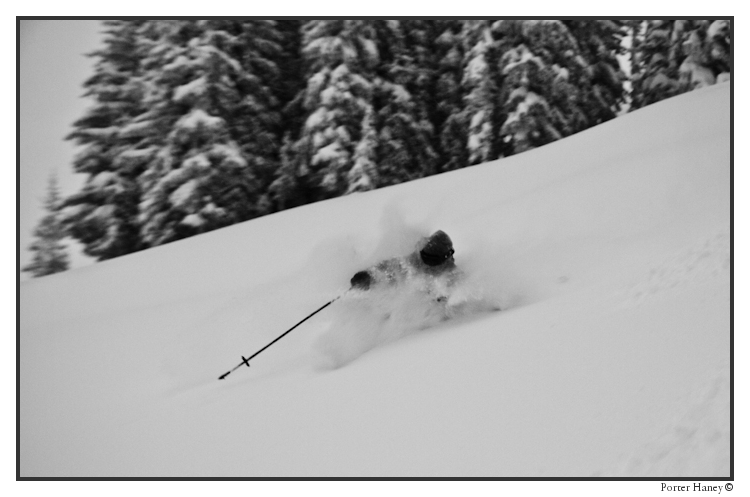 OK//// one more.  Mr. Dwyer "You-can't-get-deeper-than-me" Haney, saw Mr. Peters in action, and said, "That boys turning too much!"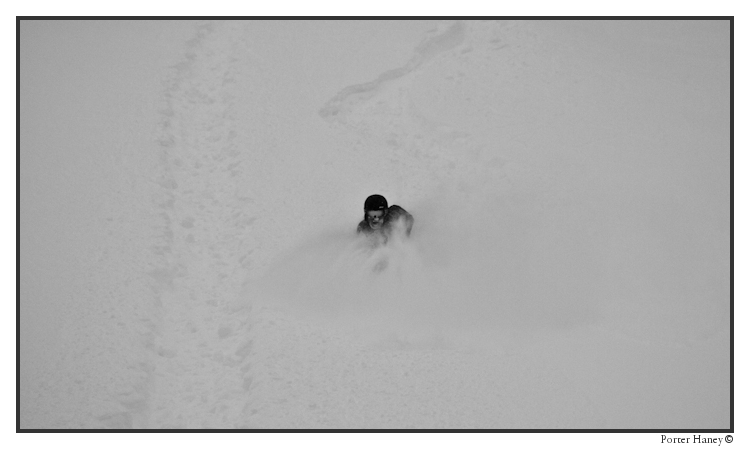 Merry Christmas to all the FIS readers out there.  Now turn off the computer, and take you and yours out for a Christmaschuss!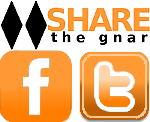 Tags:
Backcountry Skiing
,
deep backcountry skiing
,
nachos towers
,
porter haney powder skiing
,
Powder Skiing
,
Utah
,
utah powder skiing
,
VTah
2 Comments
Please consider visiting our sponsors.
Leave a Reply