Ughhh! YET ANOTHER East Coast TR?!
January 18, 2011
In homage to Sam's classic TR from "the old days," we've decided to just throw together a pile of awesome skiing that went down since our TR about how 6″ turns out to be equal to 1 meter in the right conditions. There really is no story to this TR. It's just 6 awesome days (or parts thereof) of skiing in Vermont. From Pico to Jay, from 400 feet to 4000… this is just another East Coast TR.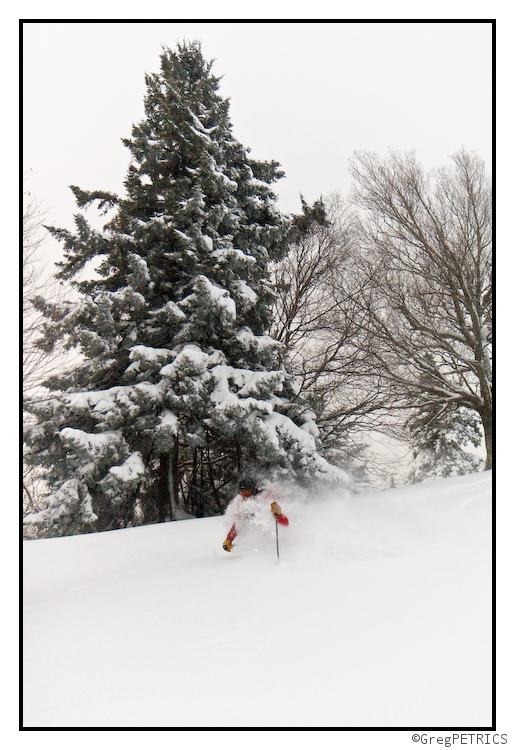 After we were concluding our complex calculations last week, VT proceeded to blow all our computations out of the water, and magic snow almost every day. When it didn't snow, it was sunny and free of wind. Did Utah get confused and move to Vermont (again)? No I don't think so. We are definitely still in Vermont, Not Utah. Man-oh-man is this state fun though!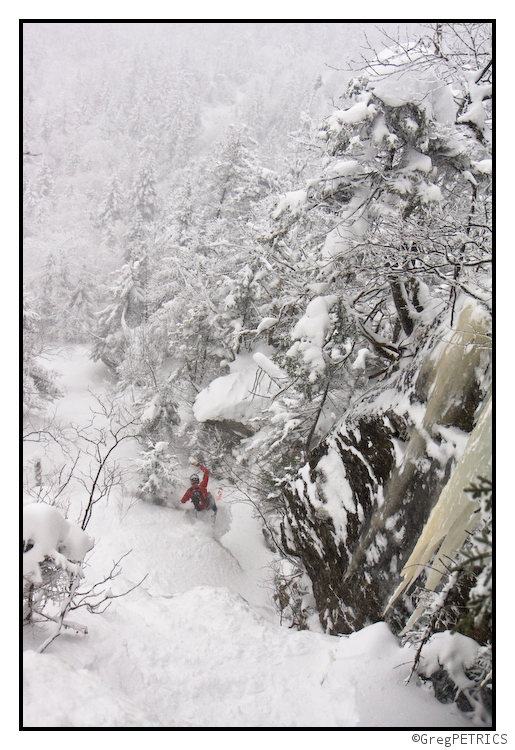 I'll kind of work through this linearly. We started in the north last week and spent some time throwing ourselves off some stuff. Here's the same cliff that Ben is hitting above, but from below and with me coming-on-down. Yee haw!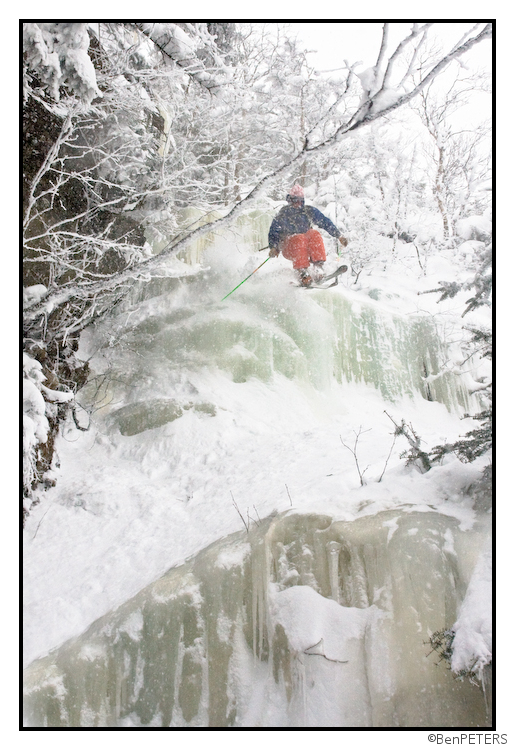 Yep we had some fun out there finding soft landings under Dynafit-huckable (TM) sized drops. Thanks to Sam and Allen for pushing us on this one! Special delivery from the PNV (Powdery Northern Vermont) to the PNW!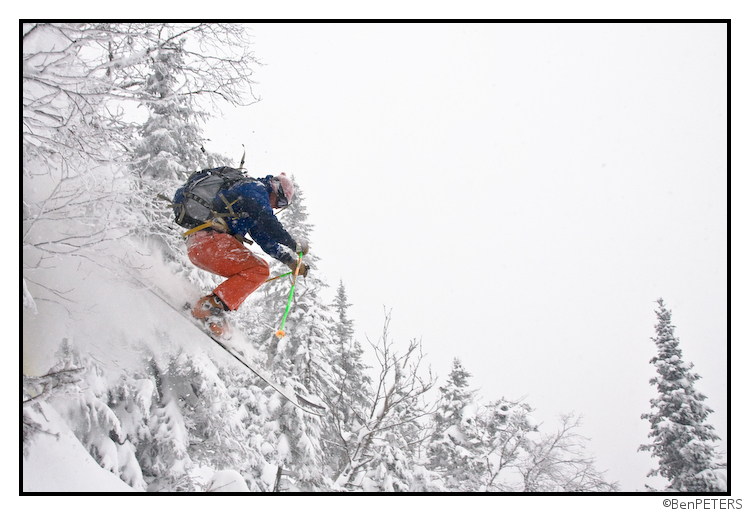 ---
Read about the author:
Greg
---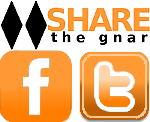 17 Comments
Please consider visiting our sponsors.
Leave a Reply