July 1, 2010 11:56 am | Category:
Weather
Today marks my one year anniversary of being a Famous Internet Skier. 365 days ago G invited me to join his motley crew and blog about the weather. Personally, I was honored. G, Sam and Allen had earned my respect with their kick-ass skiing and stellar TR's on T G R I saw them as the skiers I wanted to be. (Mainly one with time to SKI!). Now, being the type that plunges into things headfirst on a whim I of course joined up having no idea where it would lead. Well things could not have worked out better. I love writing weather reports. Nothing is more fun than tracking a storm and watching it explode, all the while directing these guys to the best and deepest snow. When it all comes together it's FKNA fantastic. Hopefully, you all have enjoyed it as much as I have.
Looking forward to next year, we have some great improvements in the works for the weather page that will seriously rock for skiers. Hopefully we'll be able to present you all the products you should be using in one convenient place. Combined with my forecasts, the new tools we're going to post up will ensure you don't get skunked on any storms. Plus we're developing an interactive feature that will allow you communicate directly with our site and stream your boots on the ground observations right to my forecasts. (Look for that in the winter). Exciting!
But before all of that we have some fine summer weather to talk about.
SYNOPSIS:
For the official start to summer the weather couldn't be better across the Northeast. From Friday through Monday the entire north east should see a large amount of sun. Temps will be just fantastic to start out the weekend and slowly rise into Sunday. By Monday, the heat will be in full effect. With only the slightest chance for a brief shower and some clouds early Saturday morning across the northern portions of VT, NY, NH and ME, this weekend looks like a great one to get outside.
However there is one serious note of caution. This is the 4th of July and that means lots of fireworks going off. With the nice weather, everybody will want to shoot some colorful bombs off. And why not. We beat the British to earn that right! However this has been the hottest June on record for many parts of the Northeast. Coupled with relatively dry weather and a very dry spring this has left many areas with below average soil moisture.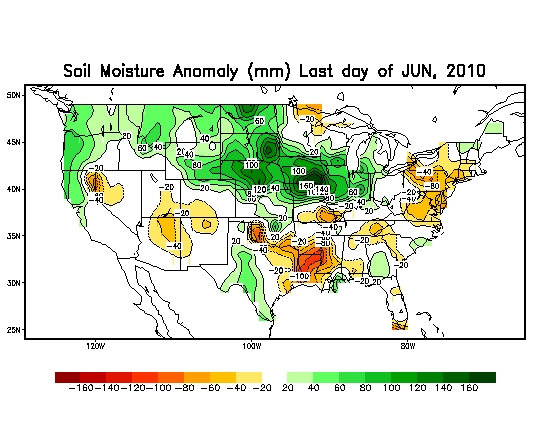 So my biggest concern is somebody's fireworks setting off some conflagration in the woods. Seriously. It's been pretty dry so be careful. Extinguish those sparklers, and try not to burn the damn woods down. That would just suck.
FRIDAY:
The string of great Fridays continues. What are we at 4? 5 in a row? Wow. Nothing like ending the crappy work week with a sun drenched long summer evening right? Nothing kicks the sound of your dumb boss out of your head like a cold beer as the sun sets on a summer Friday night as the fireflies buzz about your yard. (On in my case the 18 foot high rafters of my apartment while I try to fall asleep).
Primary Concerns:
Sun burn and crowds. Look, it sunny and its early July. the UV index will be high. 8-10+. If you are on the water wear some sun block. Try a hat. Sunburn sucks.
As for crowds..save the planet a little bit and try not to get stuck in traffic.
Best Location: Anywhere. It will be a great day across the entire Northeast.
Best Activity: The full spectrum of adventures are there for the taking. Pick one and go.
Recreational Forecast:
On Friday, a ridge will be building out to our west.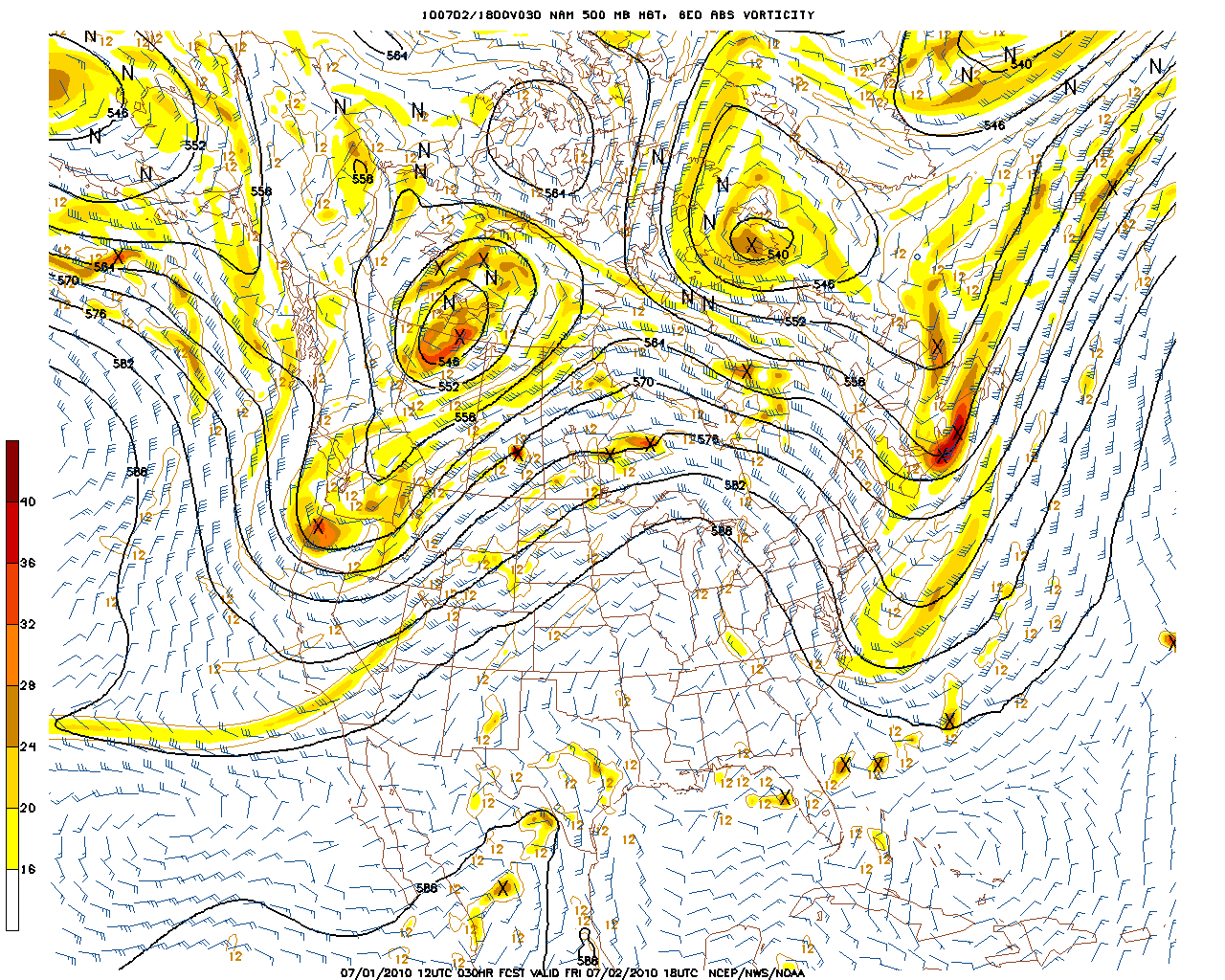 Upper level winds will flow from the NW down around this ridge. Since the source region for this flow will be central Canada, temps and humidity will hover just around, and if not below seasonal norms.
Highs to about the Catskills will reach into the very low 80s with the ADK, Greens, and NH mountains only reaching the mid to low 70s.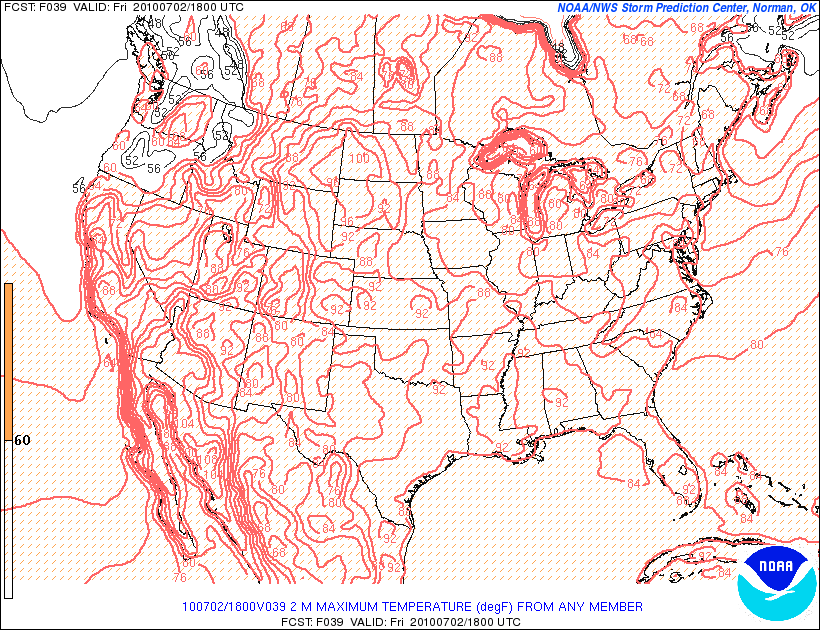 With the NW flow, dew points will be stunningly low for July.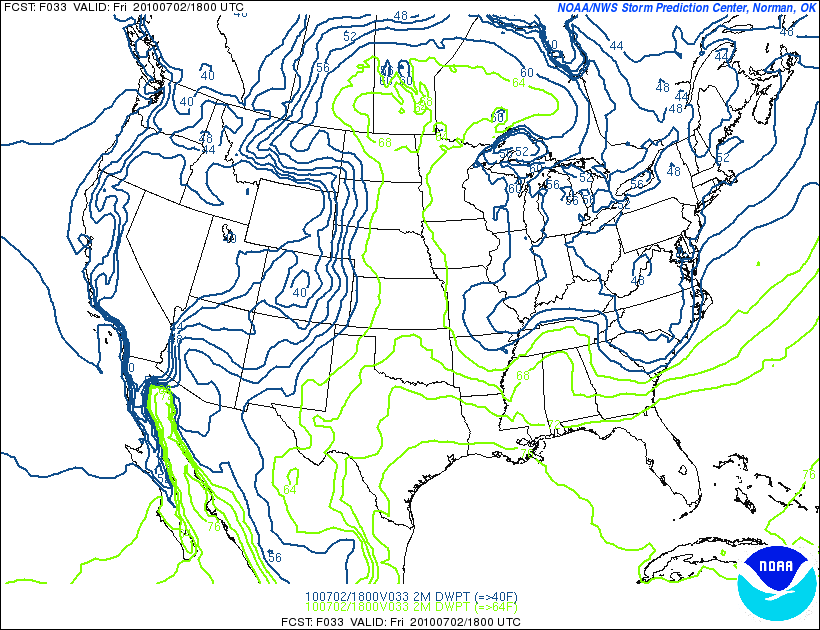 Amazing, RH values will also be low.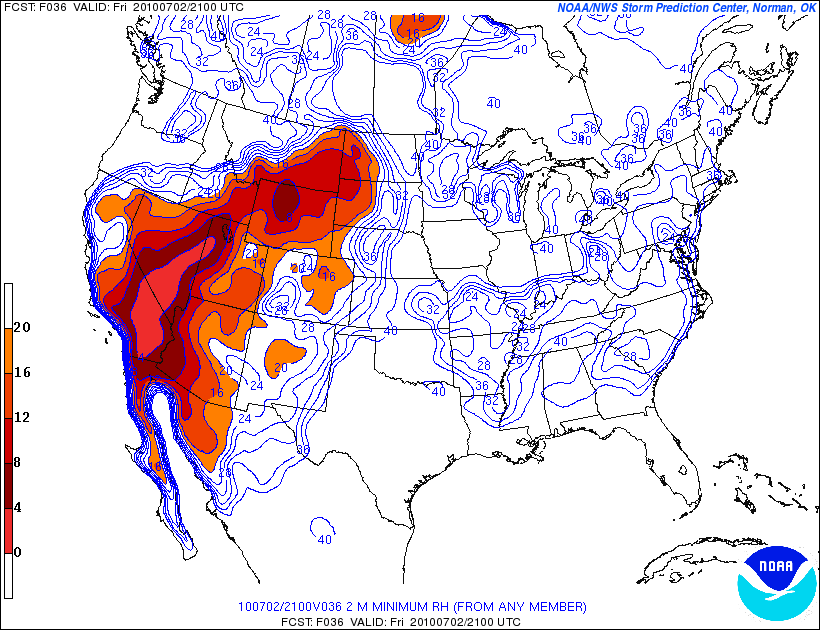 With clear skies,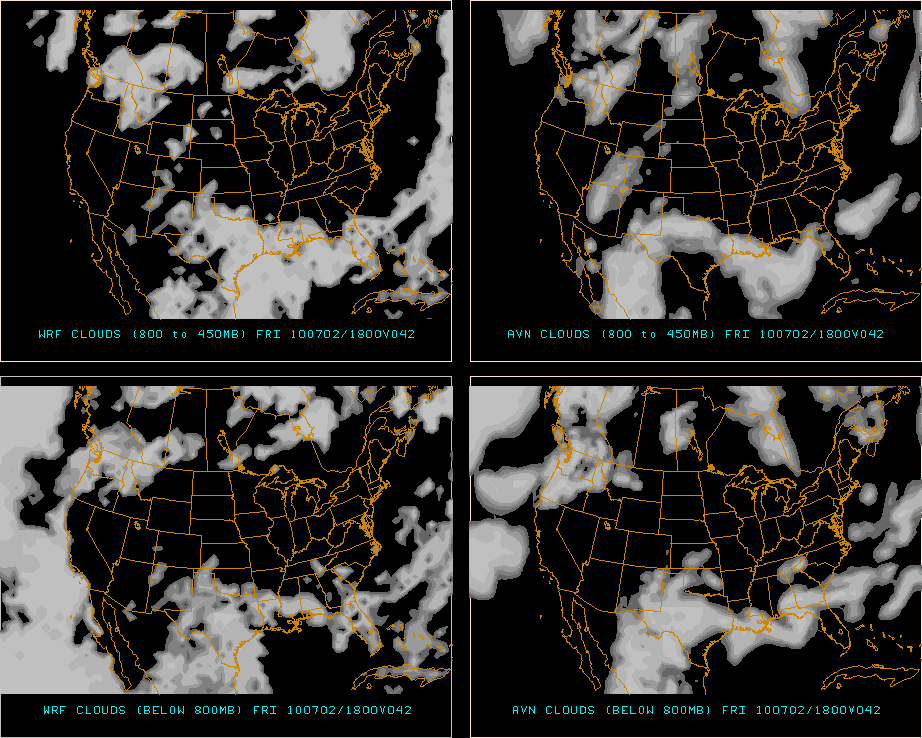 light winds,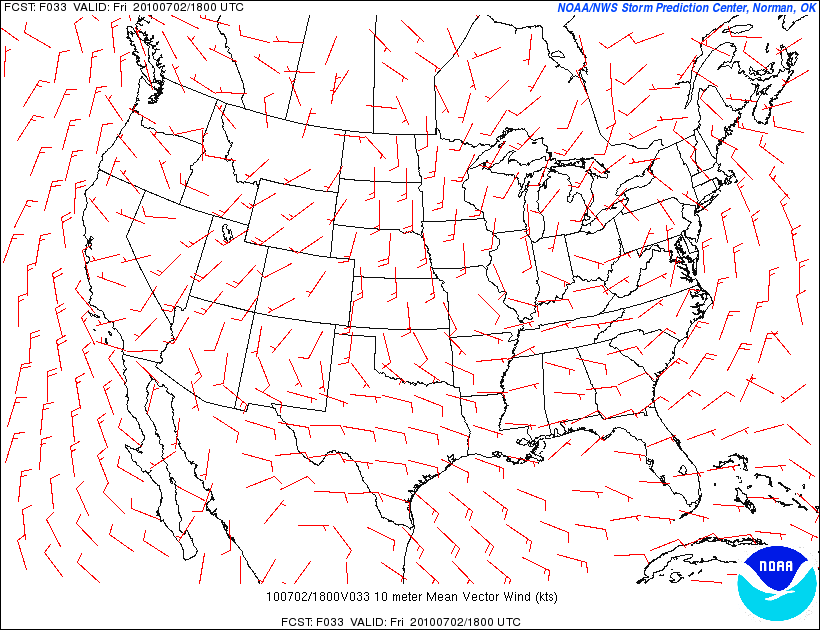 and no chance of rain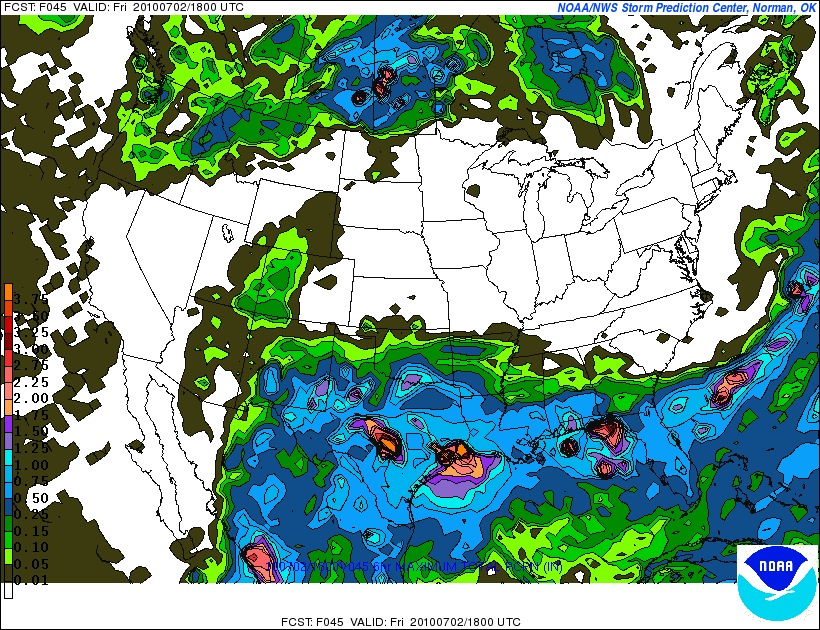 Friday will be another FINE day to get outside and kick off the long weekend.
SATURDAY:
With a very weak disturbance moving just north/right along of the Can. border the weekends only chance of clouds/rain will present itself. This is a very weak and small disturbance that should only affect the north country. And even then it is a "barely" affect kinda thing. At the very most the early hours of sat. could see some wet clouds in the mountains. By the afternoon they should be gone as the sun reasserts its power.
Primary Concern: Sprinkles out of wet clouds- esp. in the greens- from disturbance along NW flow early in the morning.
Best Areas:
Again- all of nature's playgrounds will be open for business.
Best Activity: One that's fun.
RECREATIONAL FORECAST:
Saturday will mark the turning point between nice easy summer weather and, "dude- it's hot" summer weather. For most of the day, Saturday the big ridge will remain just to the west, allowing the cooler and drier NW flow to remain.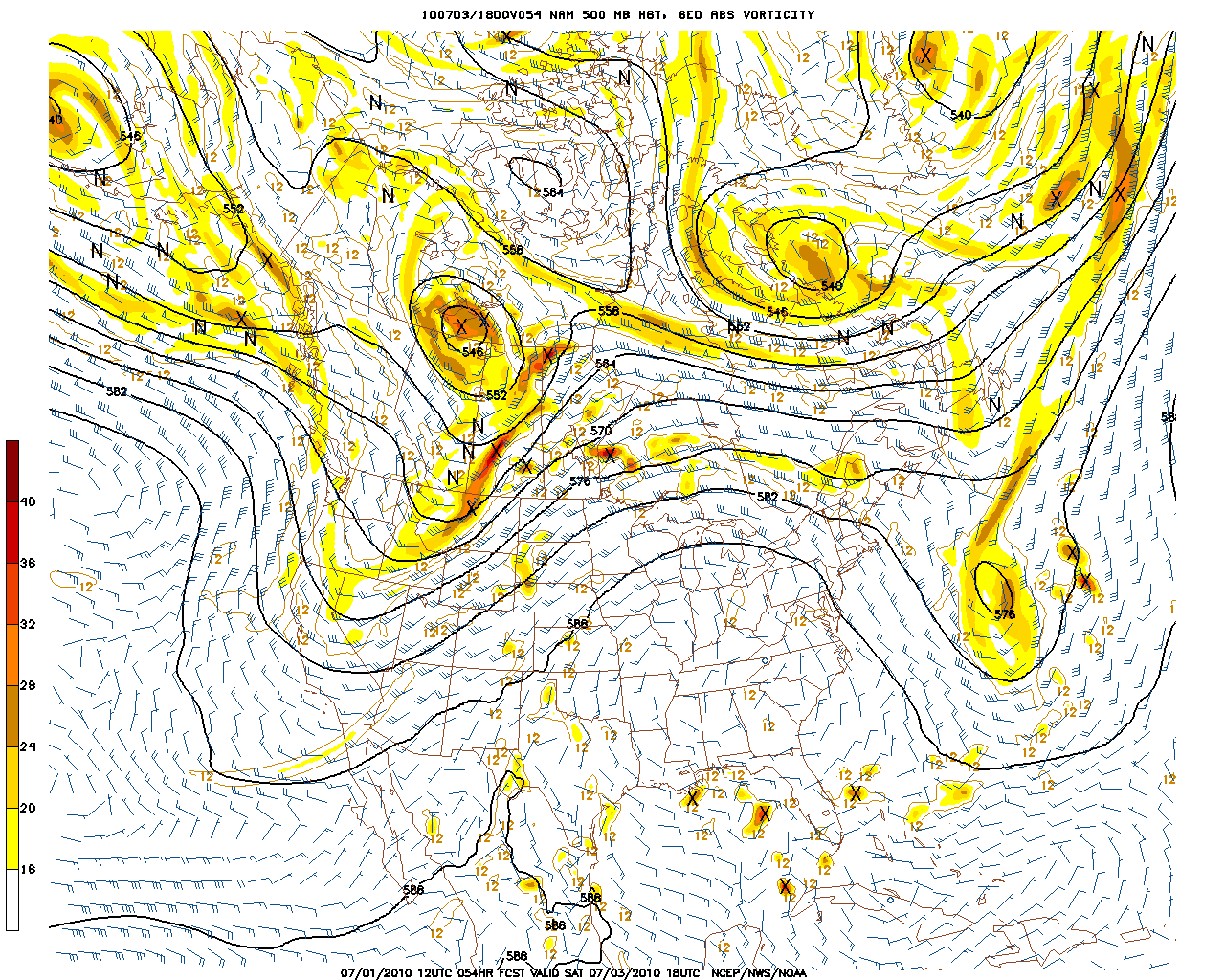 You'll note that southern areas have the ridge and associated high just beginning to really affect the region around the PA/NY border by the afternoon. This makes sense. The NW flow should hold on a little longer in the high country with warming in the Catskills and south starting later sat. afternoon based on the current location of the ridge, and the predicted direction of movement.
While it will edge close enough to bump temps up a notch or so, the .
Saturday should still feel very comfortable.
Here we see the predicted temps staying in the 80's to the south to the upper 70's to the north.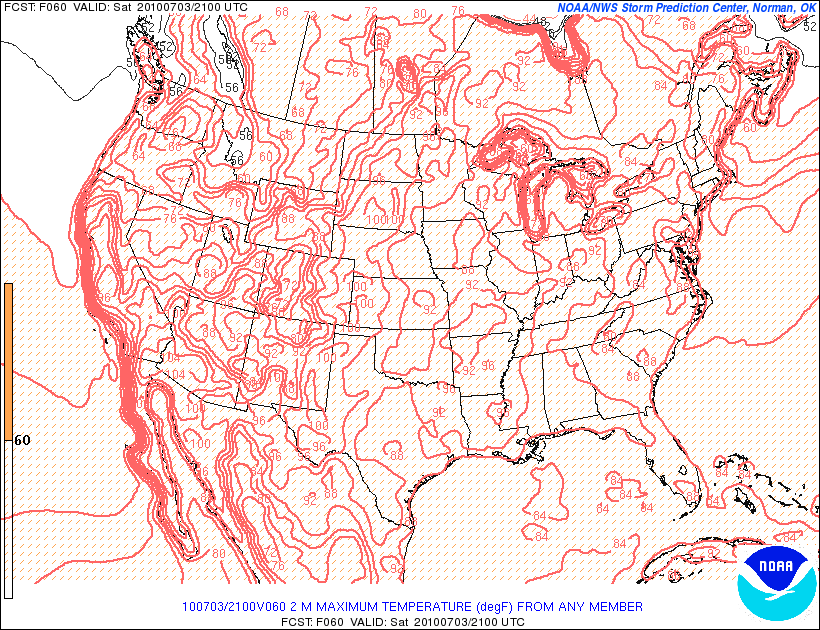 With the NW flows' effects still being felt, dew points and Rh values should be pretty low.
Dwpts: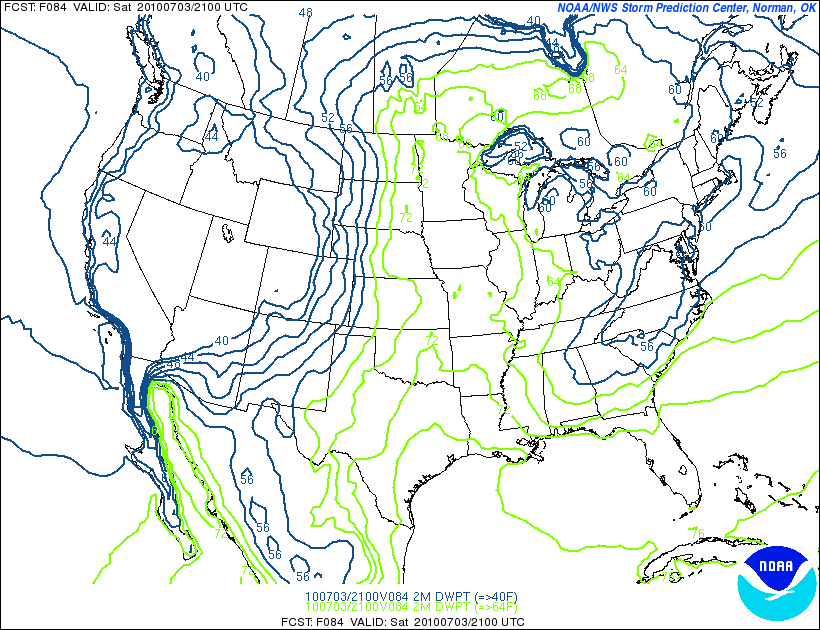 RH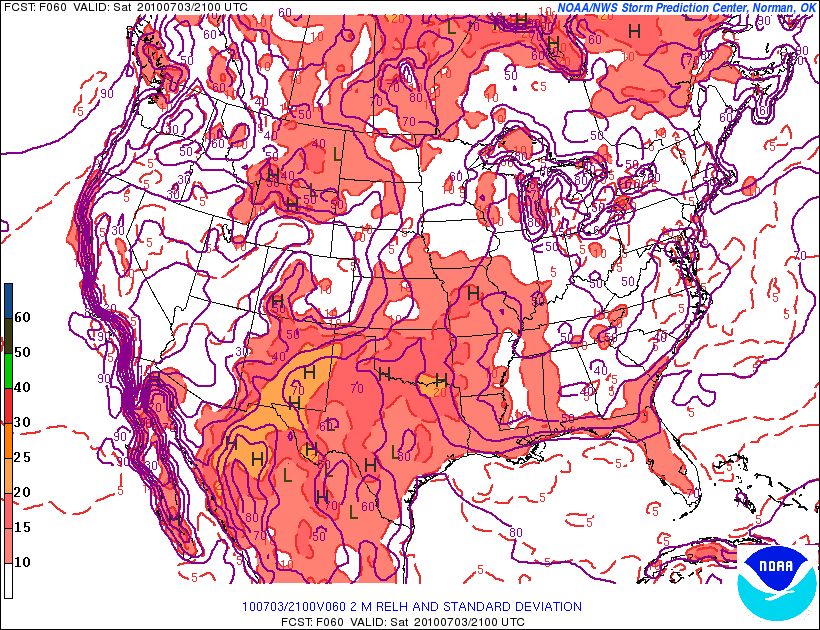 Skies should be fairly clear as well for much of the day across the NE. As I said before a weak disturbance will move through however and this should create some patchy clouds that move across the region during the day.
Here you can see the predicted pockets of broken clouds early Saturday afternoon. They are hanging just around VT/NH/SE ME.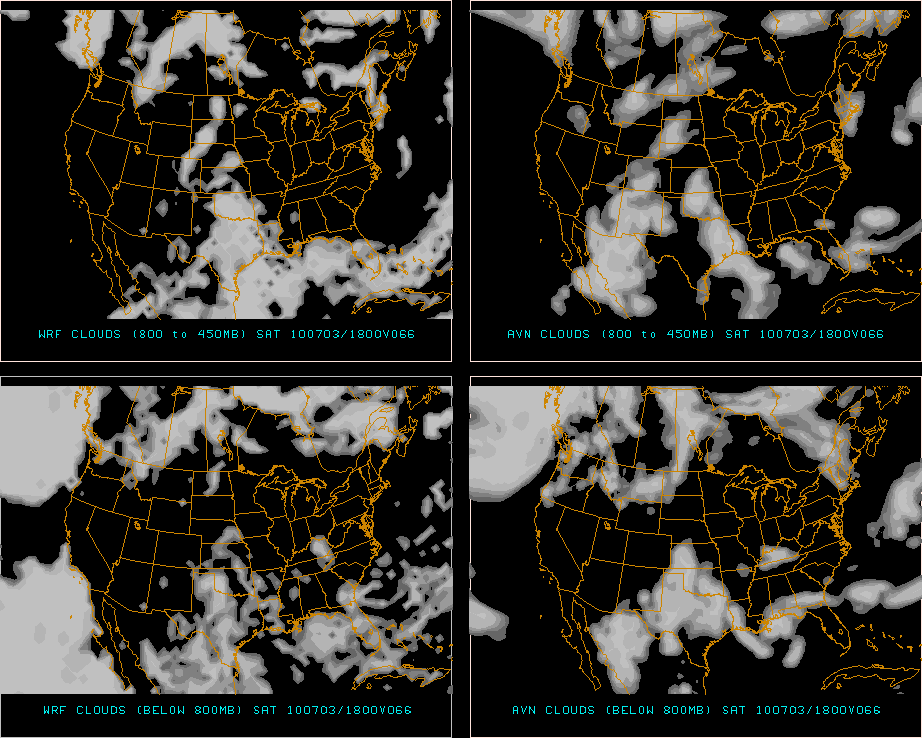 SUNDAY:
A building ridge will begin to greatly affect the temperatures across the northeast on Sunday. Sat's 70's and lower 80's will be replaced with mid 80's and low 90s. Humidity will rise. Sweat will begin to drip again.
Primary Concern:
Heat and sun. Plus fires from fireworks as per above.
Best Areas:
North and elevated. Sunday should remain highly bearable in the northern mountains where the heat will not really build in until later in the day into Monday. The beach is another option. You know- because there's an ocean to play in.
Your grill would be yet another choice.
RECREATIONAL FORECAST:
By Sunday morning the ridge will have reached us.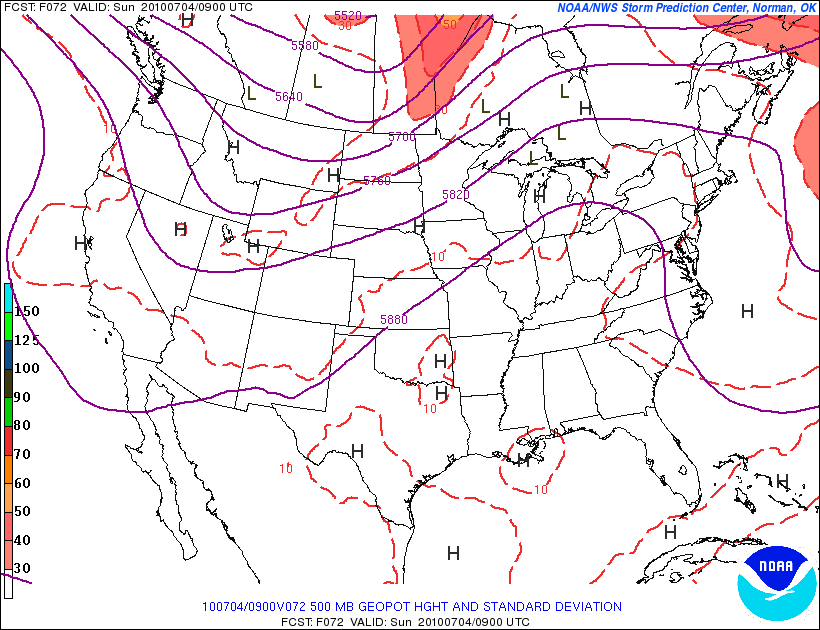 Cutting off the nice NW flow and bringing in some hot air on a s/sw flow.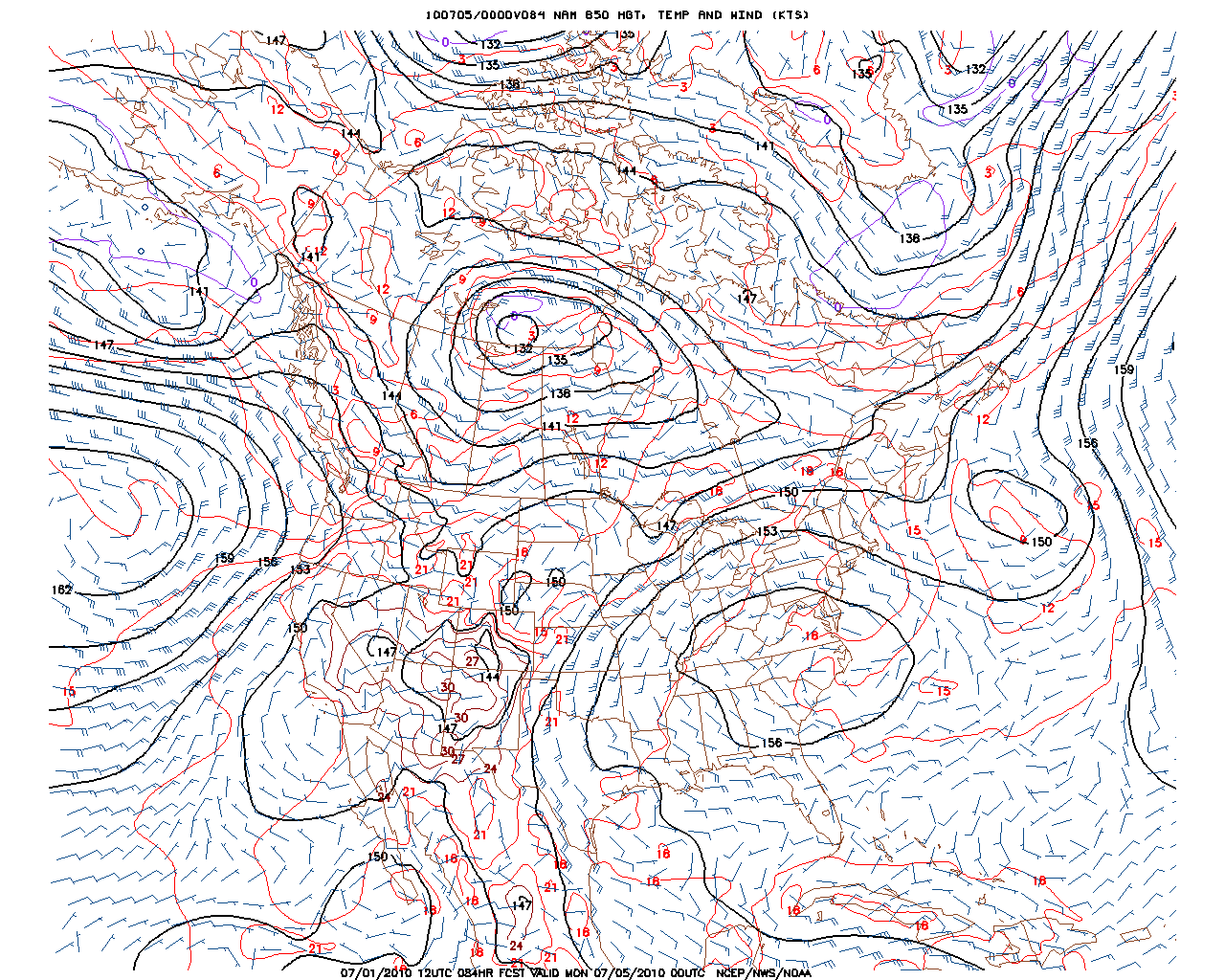 Combined with some strong sun, Sunday will feel much warmer than Saturday and summer will slap you in the face by the afternoon.
Heat index values will be 90 and and above for much of the NE. ( Think the below map is underdone a bit as well.)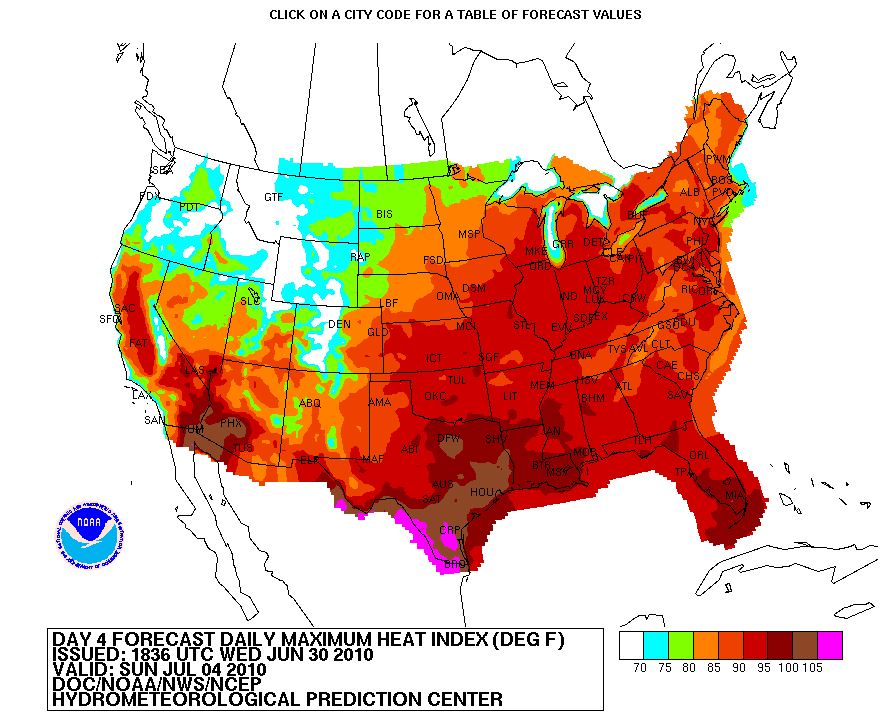 As the high res data is just coming on on these temps I'm going to truncate sunday's talk here. The potential heat needs watching and will require an update tomorrow or early saturday. Just be aware that it will start to feel much warmer on sunday and stay that way right into monday!
Extended outlook
You gonna sweat on Monday. The high will be over us and the sun will be rockin. Cities as far north as Burlington will simmer with temps in the low 90s. Further south, afternoon highs in the upper 90s will be common with a few places pushing the 97+ "OMG its way to hot to do anything but sweat" barrier.
Just a quick peek at the heat index numbers ( based on older and colder numbers) for Monday gives you an idea what we are going to be in store for!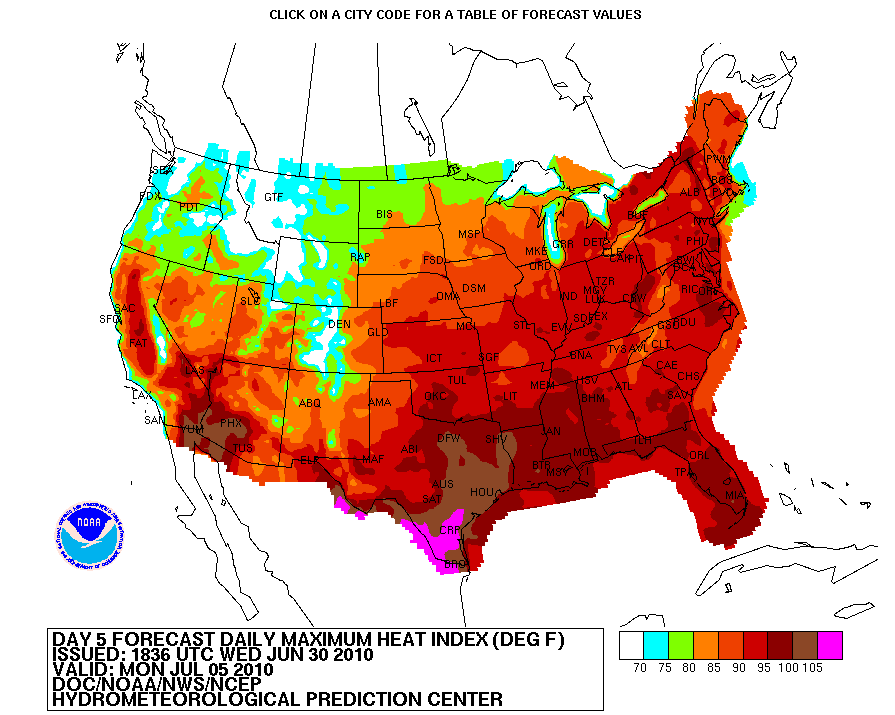 The updated data is showing WARMER temps. This is going to bear watching and will require updating.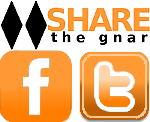 Tags:
Lionel Hutz Weather
,
lionelhutz
,
ski weather blog
,
summer series
,
summer weather
,
Weather
4 Comments
Please consider visiting our sponsors.
Leave a Reply