December 13, 2010 11:12 am | Category:
Weather
Morning!  Hopefully you all had a great weekend. I did. Sorry about the rains.  I believe some help is on the way.  Note: I have to make this quick because I need to do some actual work (that's a total abject lie. I need to do some x-mas shopping online and since our work webfilter is down it's open season. Amazon.com here we go!).
Anyway…as the upper level low which spawned all of this mess starts to pull eastward and the cold front pushes through, moist air and lower level lift on westerly flow will produce snow showers arcoss the Greens and Northern Adirondacks.   I hinted at this last friday when I wrote:
"The cold front will punch through the region in the afternoon on Monday as the center of low pressure winds itself into eastern Canada. This will in effect set up a mini-repeat of last Monday's boner festival. Now I don't see another 40 damn inches of snow from this event but I sure see a round or two of enhanced snowfall that may just make the trees look pretty and repair some of the damage. This moist cyclonic flow looks to last from late Monday night into midday Wednesday.  Notably, we'll also go straight into the icebox. Temps will bottom out sometime in very low single digits so anything still wet at that point will freeze so damn hard we'll be skiing it in Spring."
Not much has changed in my thinking since then.  Overall I'd like to see about 3-7 inches over the next 36 hours across the highest terrain.  Maybe more along the spine of the greens than the ADK over the next period, but since the ADK changed over a bit last night and has more snow already on the ground, it's likely a wash by the time we get to Wednesday.  If we set up right we could see a pocket or two of higher amounts as we have plenty of low level moisture.  Part of the problem in predicting accumulations, is the temperature profile  in the snow growth region.  They will not start out supporting great flake shape development so whatever falls as we change back to snow will not accumulate very deeply.  But whatever…it beats rain.
Now…let me leave you with one other thought. I LOVE the upslope potential from late night of the 16th till the 18th.  The models have predicted a very reasonable solution similar to what happened just a week ago.   And we know how that turned out!  I'm watching this very closely and I'll update on wednesday.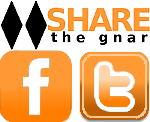 Tags:
adirondack snow
,
lionelhutz ski weather
,
Magic Snow
,
Ski Weather
,
stowe mansfield sugarbush MRG MRV Jay ski weather
,
Upslope snow
,
Vermont Ski Weather
,
Vermont Upslope Snow
10 Comments
Please consider visiting our sponsors.
Leave a Reply