This week has been a trying one for a skier in the Northeast. Just a few days ago we endured temperatures in the 50s and rains edging toward Biblical status. This one hurt especially hard since it came only a few days after things were looking up.
Anyway, winter has decided to come back. It's not quite a complete turn around from rain to some of the best powder of the winter, but snow showers in northern Vermont have brought the skiing back up to the realm of solidly mediocre*
*If you are currently in the PNW skiing deep snow in the sun, this rating of solidly mediocre may not be on quite the same scale.
Lots of smiles were seen, and even a whoop or two. I think we're in good shape going into next week. Let's just hope the Magic Snow gets going! Thanks for reading and don't forget to send in weather updates to fiswx if you go out skiing! (tweet @fiswx or email/text fisweather@gmail.com) Also don't forget that 2011 is just around the corner! Grab a copy of our 2011 Ski Stoke Wall Calendar for the skier on your list!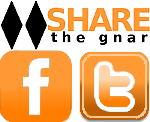 Tags:
backcountry
,
Early Season skiing
,
early season snow
,
East Coast
,
Front Four Trails
,
Junk Boards
,
silly skiing
,
Stowe
,
Vermont
13 Comments
Please consider visiting our sponsors.
Leave a Reply